Investment Case: Land with License in Vista Alegre
Now, you can step in and benefit from the potential return on investment and, most importantly, craft a home that perfectly suits your desires! If you're still a bit hesitant about constructing your own house, we may just have the perfect solution. We've got a project that's already got its feet on the building site,…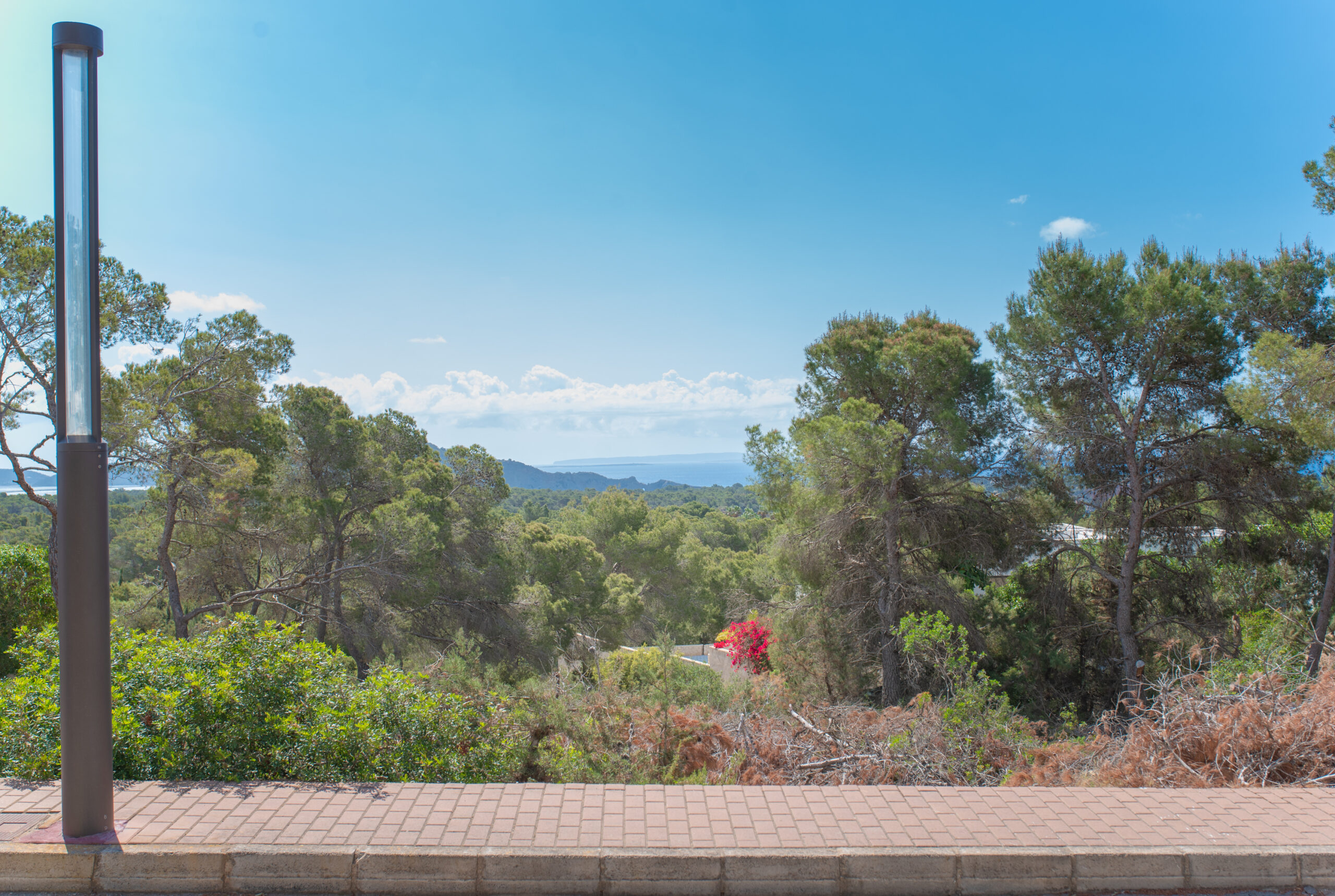 Now, you can step in and benefit from the potential return on investment and, most importantly, craft a home that perfectly suits your desires! If you're still a bit hesitant about constructing your own house, we may just have the perfect solution. We've got a project that's already got its feet on the building site, but it's just getting started.
Investment Highlights
– No worries about building licenses, the project is already on its way!
– A-Location in the secured urbanization of Vista Alegre, Es Cubells
– Sea Views from all levels
– Value creation: potential for a 20-30% markup in value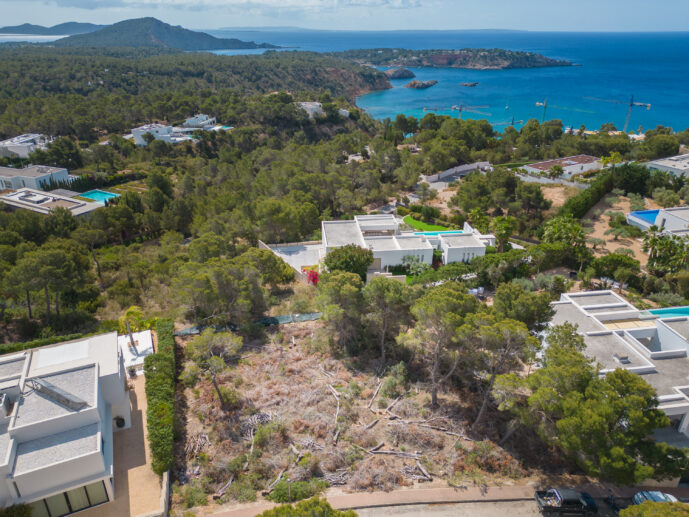 The Project
The 2-floor villa features a main living area at the ground floor, with a kitchen and dining area at its heart. Take in the views from the spacious terrace with a pool that overlooks the sea! Plus, two bedrooms with en-suite bathrooms – one of which is perfect for a home office.
Upstairs, you'll find the remaining four bedrooms with en-suite bathrooms, each with access to a private terrace. The modern Mediterranean design blends Ibiza rock with white and wood – but there's still time to make changes to the design!
The key to a successful construction project in Ibiza is to be surrounded by the right people. From architects to property lawyers, you need to be confident in the team handling your project. You may have to shell out a bit of extra cash, but the investment is worth it in the long run – you will be able to spend your time running your own business while the construction team takes care of the project for you.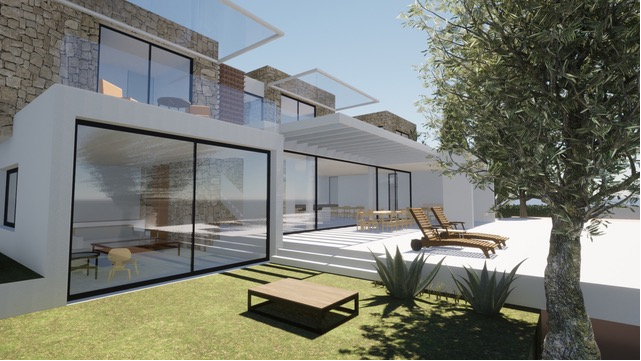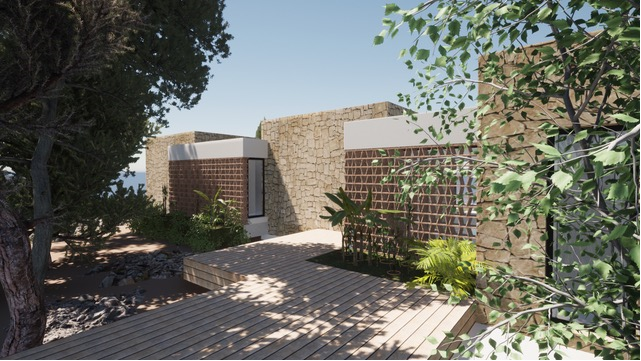 The Location
The plot is situated in Vista Alegre, Es Cubells, just 15 minutes from the airport, and close to many hotspots on the island such as Jondal, Es Boldado, and Ses Boques. Depending on what your preferences are, you might find Vista Alegre a bit too secluded, but on the other hand, it's that village that stands for quiet luxury and like-minded owners.
In the gated urbanization, there is an entrance gate that controls entry and exit, so you can live with more peace of mind. Plus, having other people around you makes you feel safer and part of a community. At the same time, you will feel very private when staying on your own premises.
The Numbers
As this project has just started, there are still many ways to customize the design and product according to your own vision. However, we can steer you in the right way if you are also looking to maximize the market value. We talk to potential buyers and people like you every day and we understand what is valued so much when investing in a second home in Ibiza! Materials used in countries like The Netherlands, UK or Germany might not always be very useful in the humid climate of Ibiza. And, also when it comes to layouts for a second home – it might need the eye of an expert. On top of that, considering a certain style and finish can influence the market value heavily! Let's share with you our view on the numbers in today's market, considering neighboring properties, current construction costs & the property market in Ibiza in general.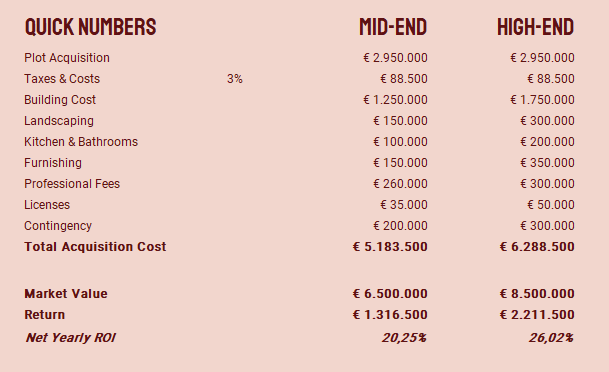 Note: these are the quick numbers for you to have an easy overview. These numbers have been reviewed with an architect and we have a much more detailed version available.
The Market
Vista Alegre is located on the Gold Coast of Ibiza and is a so-called A-location. Buying on a top location in a brand-name property market falls in the category of a safe investment… The numbers don't lie. Please find below an overview of the market where you can follow the average €/m2 for property for sale on the market. Prices in the area of Sant Josep have risen by 183% between 2010 and 2023.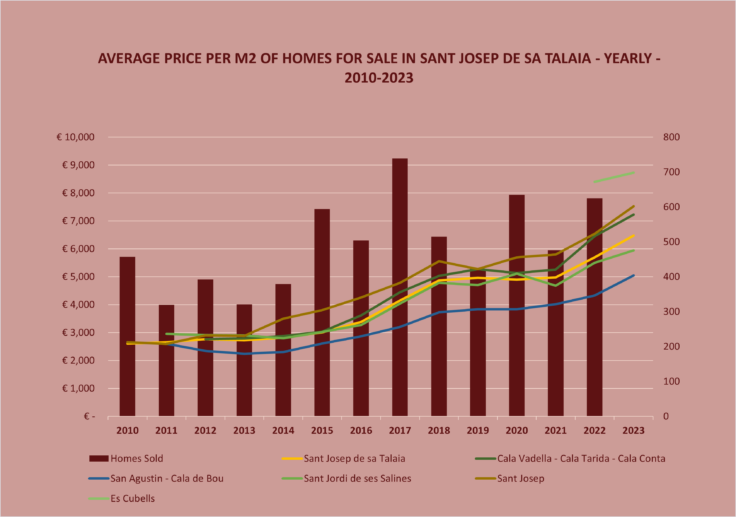 In all, this is a great opportunity to step into a construction project without having to start from scratch. The building license is there, and the first excavation work has started. Very important as well… Embrace the Laidback Vibes of Ibiza! Construction in Ibiza can indeed take its sweet time, so it's essential to set realistic expectations from the beginning. If you encounter delays and setbacks along the way, don't be discouraged. It's quite "normal". However, when you have a reliable team by your side and take all the necessary steps to ensure success, rest assured that your project will blossom into perfection.
Obviously, there is much more to explain so we invite you for a coffee so we can go over the details… 
LET US Ibiza is a boutique real estate firm specializing in finding second homes for buyers across the globe. As a Real Estate Consultant, you will form part of the Sales/Consultant processes and work closely with a group of 4 highly motivated women! Our processes are clear, and our service goes beyond. In the ideal...
Read more