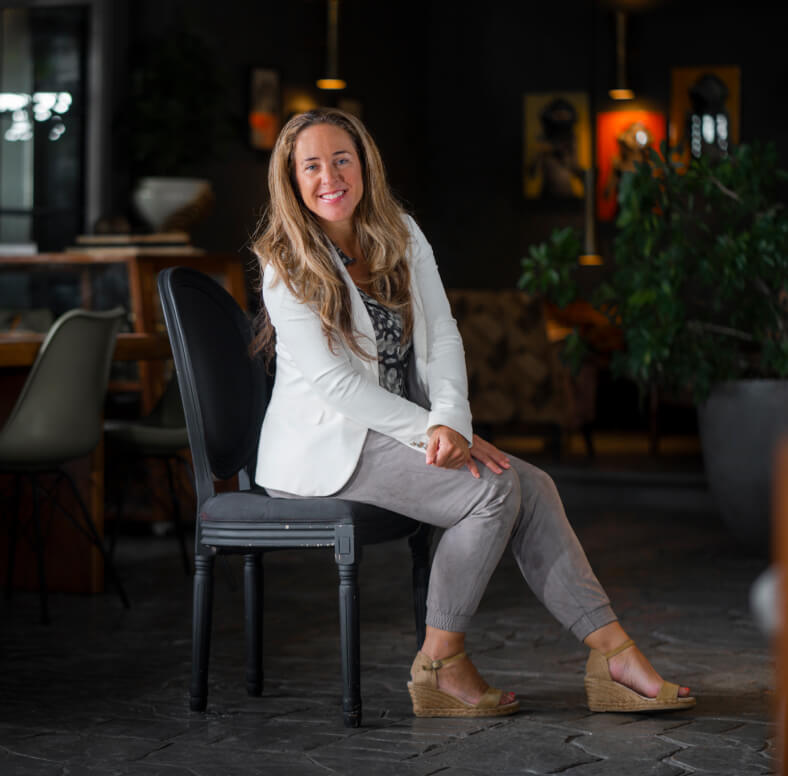 BRIGITTE BARDOUL
Property Specialist
Marketing data, online advertisement, data analysis, you name it, she knows it! The thing that matters most to her is the clients' feedback
and how to improve the company's services based on it continually. Claudia desires to create a real estate brand that people will remember and look for when they want to purchase a property. With a degree in international marketing and experience as a financial consultant, Claudia combines the love for numbers with a strong passion for real estate. Her unique ability to have a holistic view of the business and
the customers helps our company provide a distinct service that benefits both buyers and sellers.
1.
Where do you see the Ibiza real estate segment in the next three years?
I believe the market will become more and more professional. I trust that API (the real estate association) will turn into a strong brand with a clear mission: to protect new islanders in their sales process. The corrupt agencies will no longer dominate the market if we have a strong association set up by professional real estate agents.
2.
What is it like to be in an all-female team?
When you put together four passionate women with four different specialties, plus their unique work and life experience, you get an unbeatable team! We rely on each other, and we put our skills at their best use. We enjoy every moment of our adventure while aiming never to forget why we started this business: to help people get the best property deals.
3.
What does "Don't Play Real Estate Roulette" mean for you?
Our slogan has one clear meaning for me: do not mess around when looking for a property. We live on an island where there are over 350 real estate agencies, amongst which there are many "pirates," as we call them. They cause a lot of damage to very lovely people, selling them dreams that turn out to be nightmares. That is hugely upsetting to me.
4.
Why does your phone ring most of the time?
My phone rings all day long for various reasons, but most people (including clients) call me for legal advice. I always know where to get the right answer for them; also, I am highly persistent, and I never give up until I have a solution to a problem.
5.
What is the most exciting project you are currently working on?
All purchases or sales are equally exciting to me, regardless of the amount of money involved in the transaction. I share the emotion with all my clients, whether they buy a EUR 400.000 or a EUR 10.000.000 property.