Our Curated List of 10 Best (New) Restaurants in Ibiza
Looking for a new place to dine on the White Isle? Here we have compiled 10 of our favourites to save you the hassle of searching. Before going, please check the Summer/Winter schedule if they are open… 😉 Can Mussonet Calle de Pere de Portugal 1, 07816 San Rafael, Ibiza Spain A hidden oasis tucked…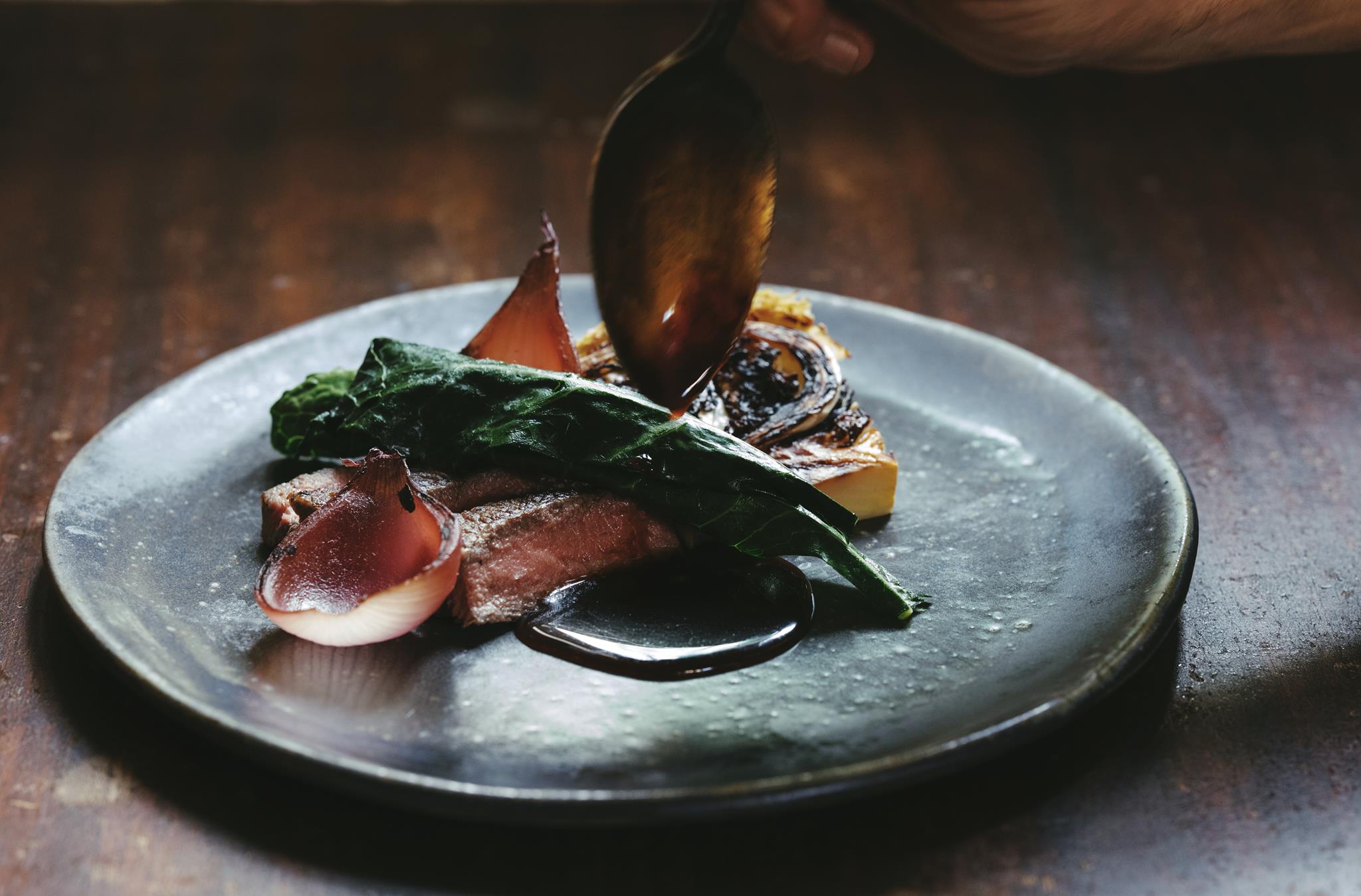 Looking for a new place to dine on the White Isle? Here we have compiled 10 of our favourites to save you the hassle of searching. Before going, please check the Summer/Winter schedule if they are open… 😉
Can Mussonet
Calle de Pere de Portugal 1, 07816 San Rafael, Ibiza Spain
A hidden oasis tucked away in the bustling San Rafael. Enjoy exquisite Mediterranean dishes, best enjoyed at golden hour. Admire the beautiful 150-year-old building whilst relaxing, eating and sipping the crisp wines on offer.
A trip to Can Mussonet is not simply a meal out, it is an experience, and one that you will not forget. Their love for the food they create is evident through the exquisite taste and presentation. Grandma's Cannelloni is a firm favourite amongst the perfectly balanced menu.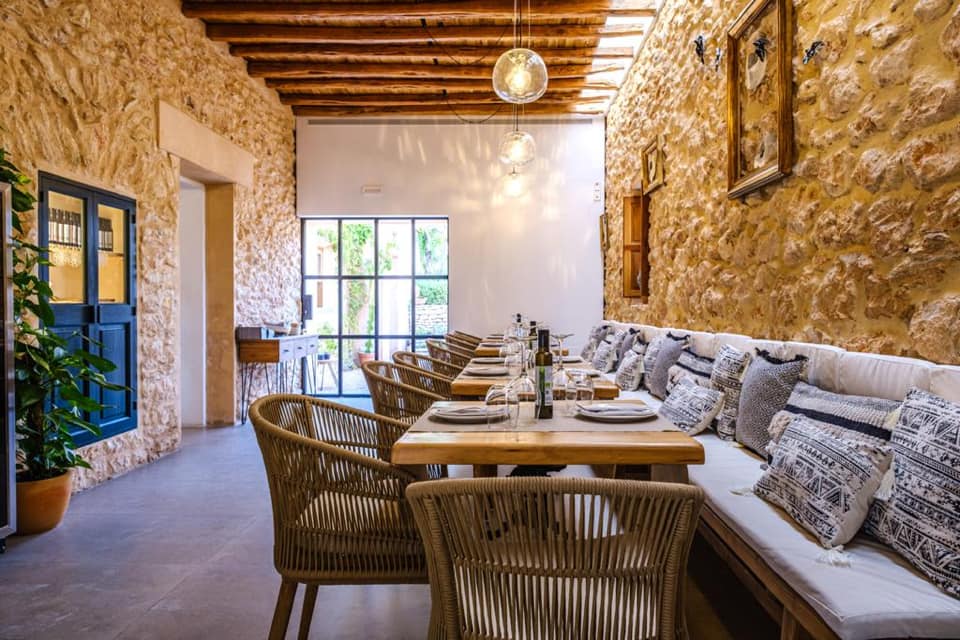 Can Truy
Carretera San Juan Cruce Santa Eulalia Km 10,5, 07840, Santa Eulalia del Río, Ibiza Spain
There is no other venue in Ibiza quite like Can Truy. Over 35 years ago Can Truy opened its immaculate doors for a range of occasions. They regularly cater for weddings and parties, as well as dinner guests. Set in a large farmland, Can Truy takes you away from the stresses and strains of daily life, and makes time slow down just a little. Whether you prefer handpicked wines, or iconic refreshing cocktails, you will be able to enjoy them amongst the white walls and vintage décor.
Can Truy is home to the only authentic Maori oven in Europe. This underground oven is used to cook a variety of delicious meats and vegetables. But the real star of the show is the lamb. Tender, succulent, and cooked to perfection – a dish not to missed.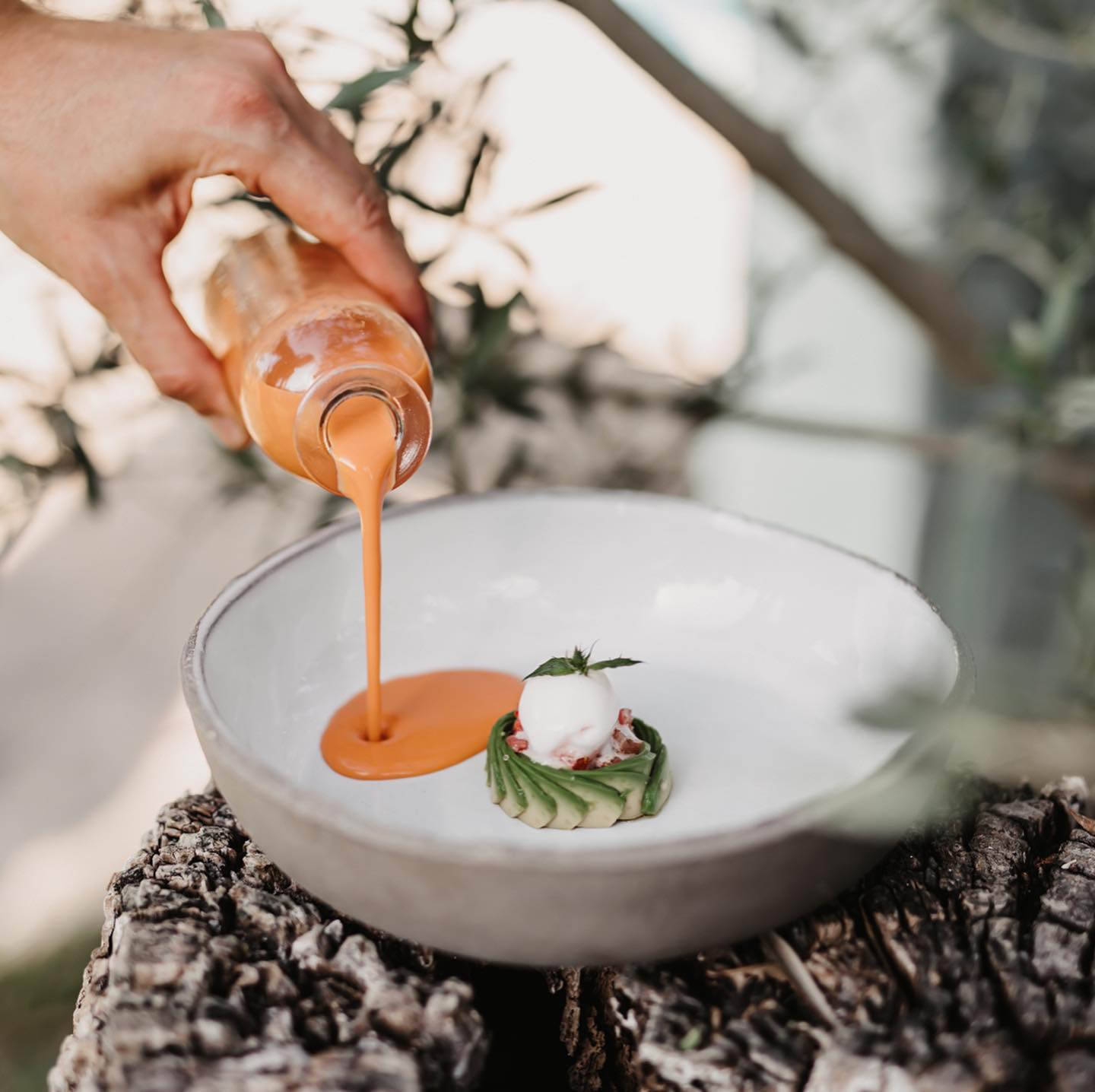 Can Domingo
Carretera San Jose km 9,8, 07830, Sant Josep de Sa Talaia, Ibiza Spain
Can Domingo is a firm favourite on the fine-dining map of Ibiza. It is an authentic Italian restaurant where extreme importance is placed on top quality, fresh ingredients. When you visit Can Domingo, expect fine dining but with a relaxed, warm, and friendly atmosphere. Throughout the summer the venue offers live music multiple times a week. There are simple, authentic dishes alongside more adventurous meals as Can Domingo endeavours to cater to a spectrum of tastes and preferences.
No wine lover will be disappointed with a visit to Can Domingo, where a vast range of wines is offered to complement the variety of food.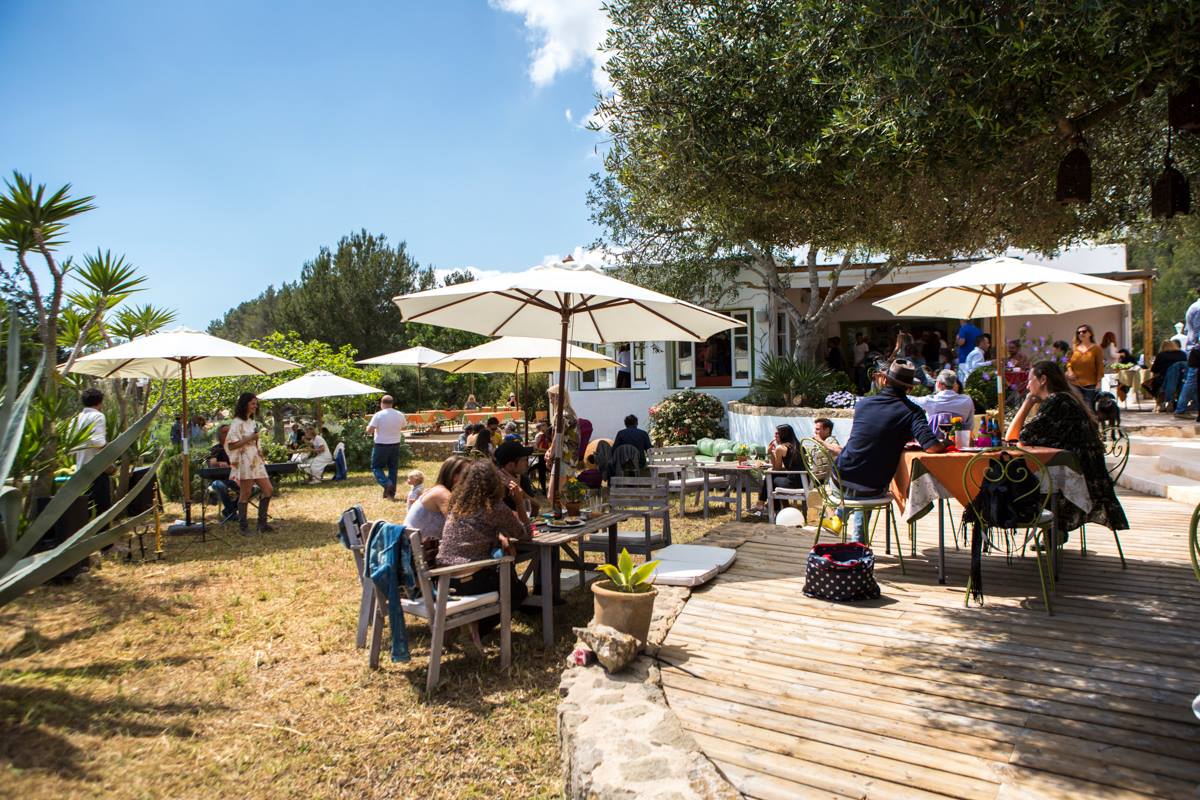 Taller de Tapas
Carrer Alt 2, 07800, Ibiza Town, Ibiza Spain
Many restaurants claim to be hidden gems, but none truly capture this sentiment more than Taller de Tapas. Taller de Tapas fulfils the curiosity of wondering what goes into creating these masterpieces, with the layout allowing you to watch your chef hard at work. It is a joy to see them intricately add each ingredient, culminating into culinary perfection.
Taller de Tapas offers the familiarity of home with its décor and fabulous staff, but with something much more exotic and intriguing in its food. Eating at Taller de Tapas feels like you are part of something bigger, and from the second you walk through the door you will feel like one of the family.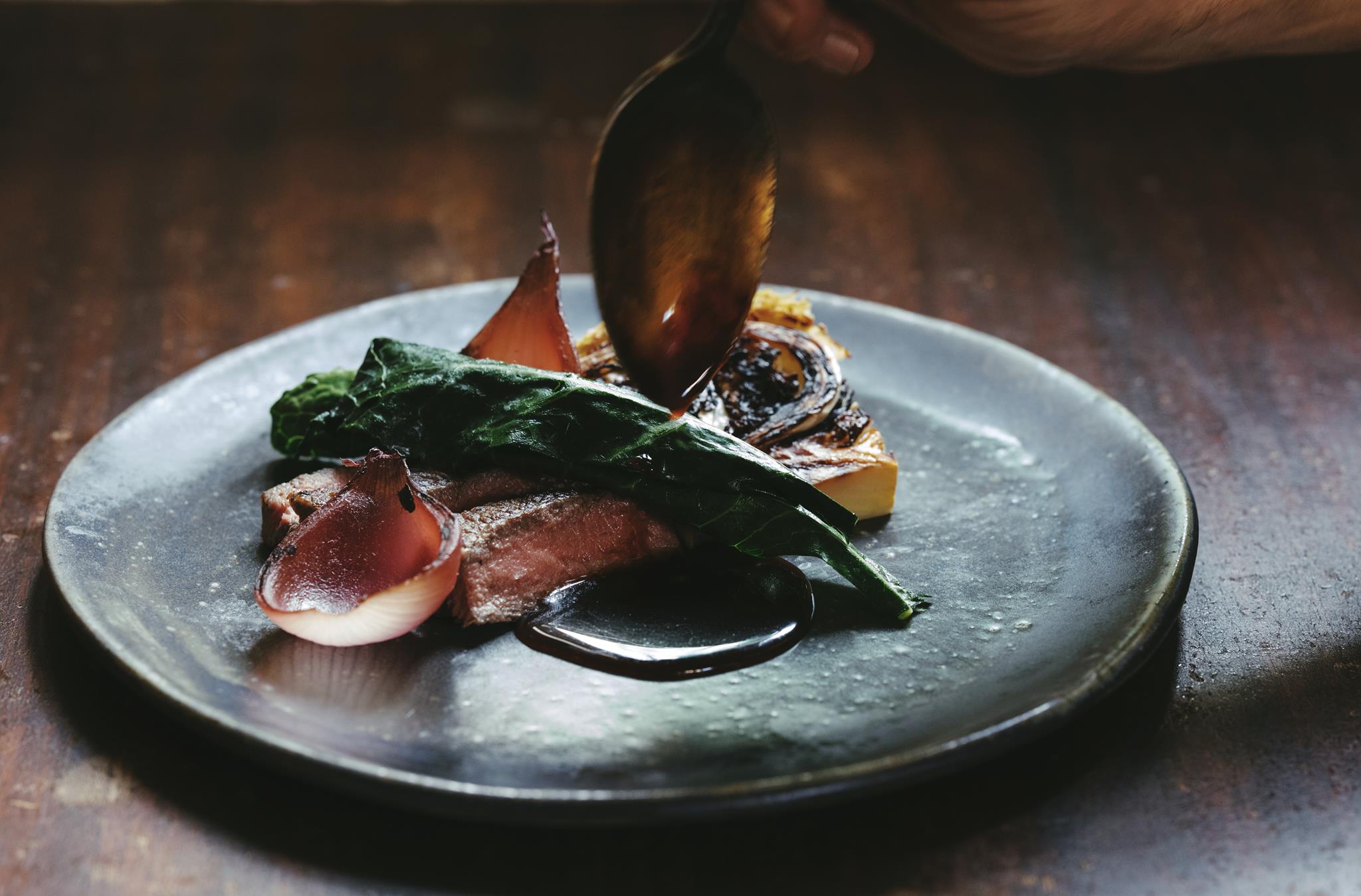 Casa Piedra
Carretera Cala Llonga, 42, 07840 Cala Llonga, Ibiza Spain
There are few better places on Earth to enjoy a sunset dinner than surrounded by vineyards in Ibiza. The menu at Casa Piedra consists of a range of meats, fishes, and a spectacular sushi menu. This unbelievable blend of Mediterranean and Asian cuisine should not be missed.
Exceptional food is offered at a great value. The presentation of this food is outstanding, a true work of art. An experience at Casa Piedra is like no other, a beautiful stone building, an unbelievable rural setting, and an exquisitely curated menu.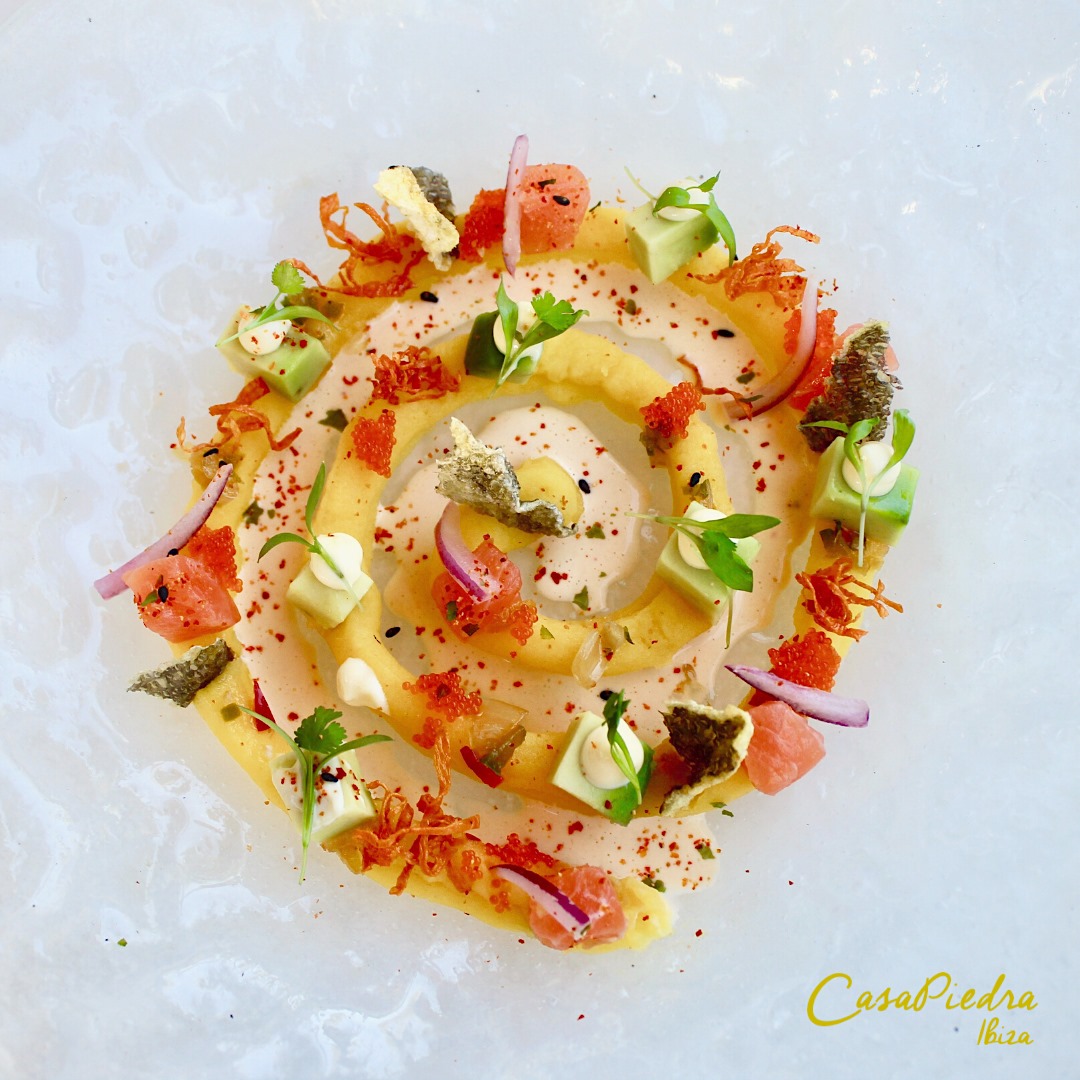 La Mesa Escondida
Carrer de Sa Pala Marina, 07830, Illes Balears, Spain
Using a variety of locally sourced ingredients, La Mesa Escondida serves up impeccable authentic Italian cuisine. You will be surprised by how this restaurant manages to delicately balance the process of honouring traditional recipes yet adding contemporary twists to them.
La Mesa Escondida adds an emphasis on colourful, healthy, and vegetable-filled meals. No restaurant in Ibiza would be complete without a perfected wine list. The wines are sourced from Ibiza as well as mainland Spain, with a particular emphasis on natural wines, complimenting the wholesome and balanced menu.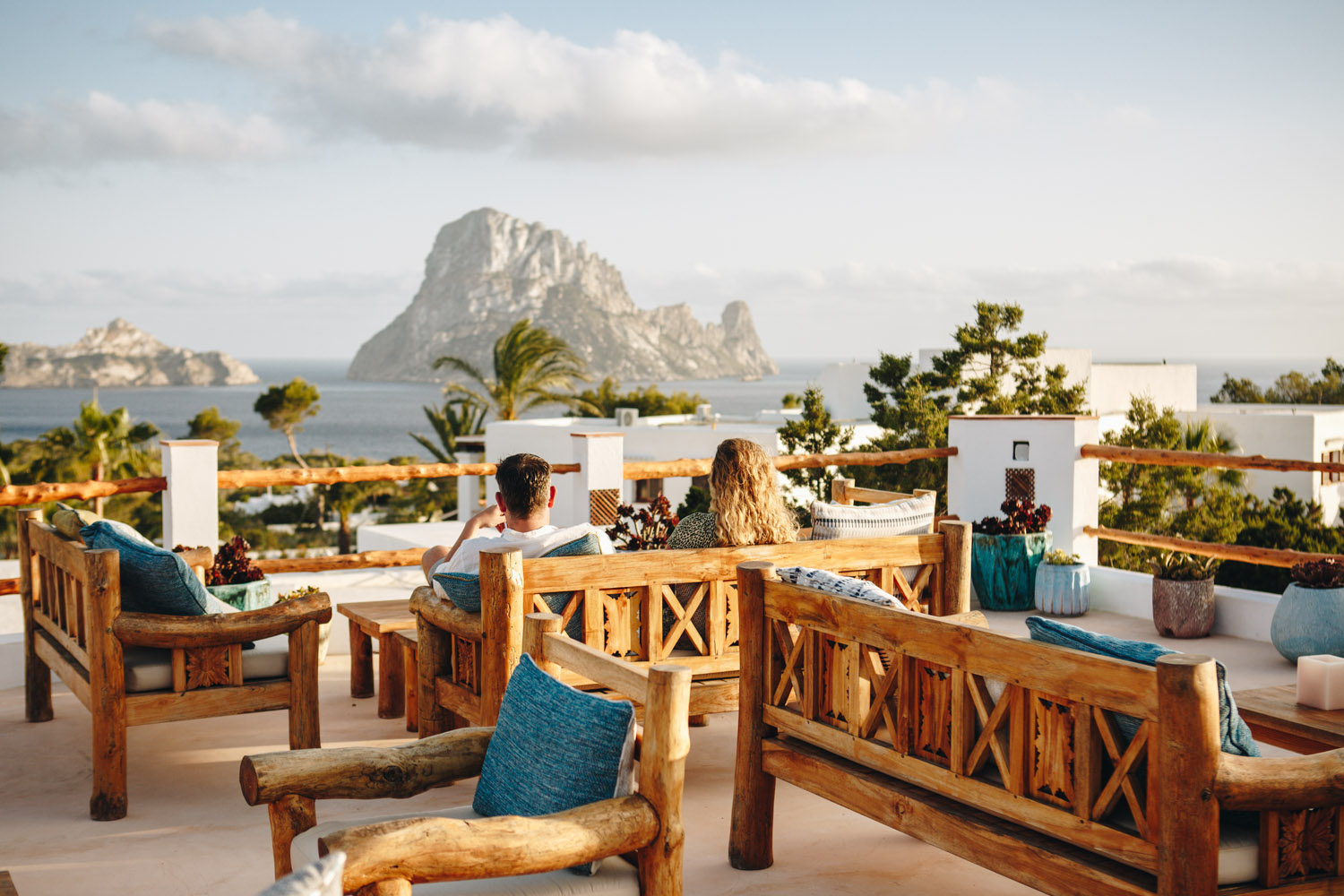 Gastroteca Ibiza
Carrer del Bisbe Abad y Lasierra, 21, Primera Planta, 07800 Ibiza, Balearic Islands, Spain
If you prefer the more informal, relaxed atmosphere then try Gastroteca Ibiza. Simple yet delicious dishes, all prepared and served with love. These authentic dishes served alongside a classic cocktail menu and delicious selection of wines. The service here is impeccable, friendly yet not overbearing. A visit to Gastroteca Ibiza feels like you are visiting a home away from home.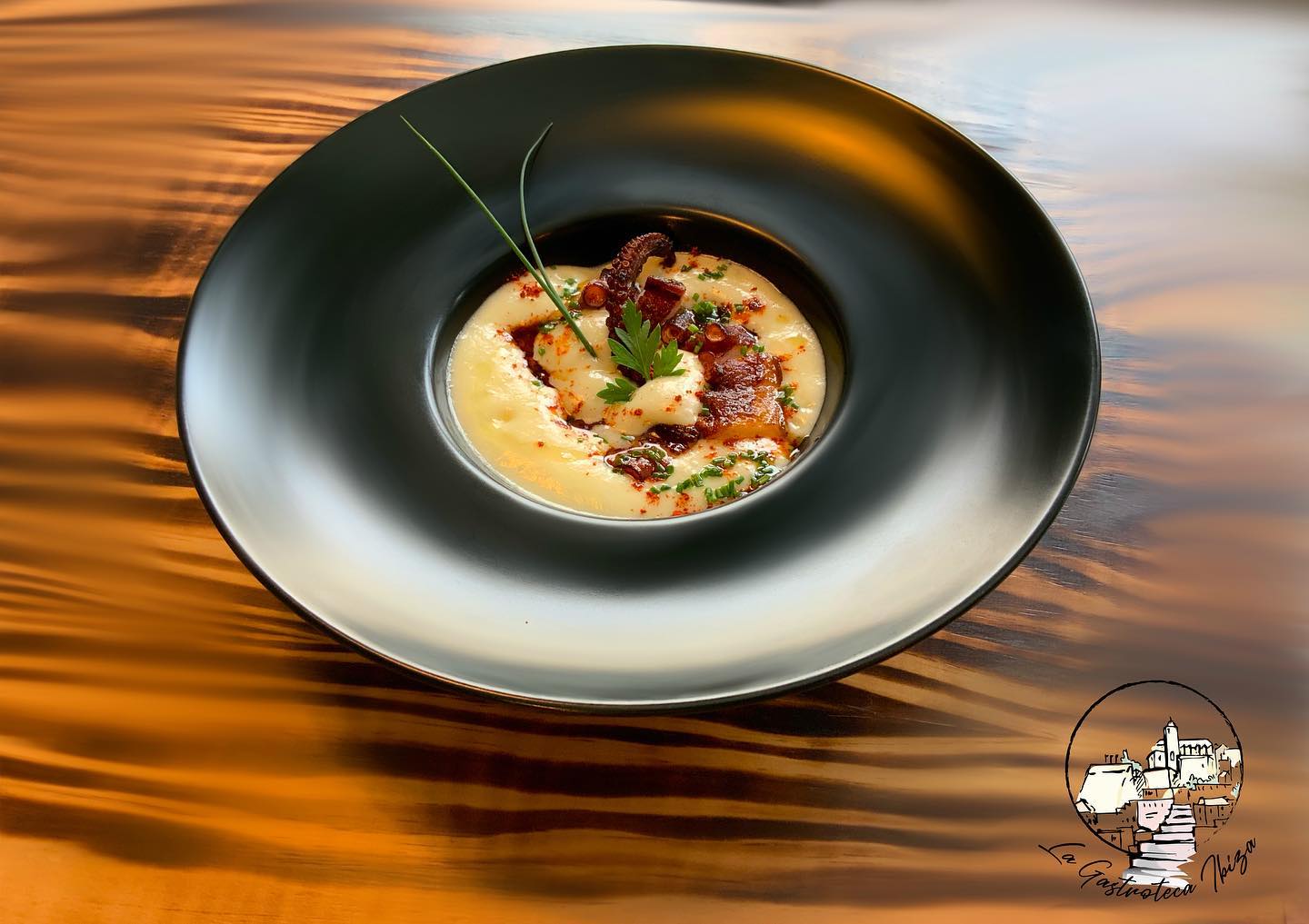 El Pecador
Carrer des Riu, 54, 07840 Santa Eulària des Riu, Illes Balears, Spain
Opened in 2020 by Michelin star chef Nandu Jubany, El Pecador captures the essence of what diners expect when they experience Ibiza. Situated right on the seafront, the restaurant is part of the exclusive W hotel.
This restaurant offers a relaxed and friendly vibe, with a focus on sharing dishes throughout the menu. El Pecador offers the finest seafood on the island, either grilled or oven-baked, served in large portions perfect for eating tapas-style.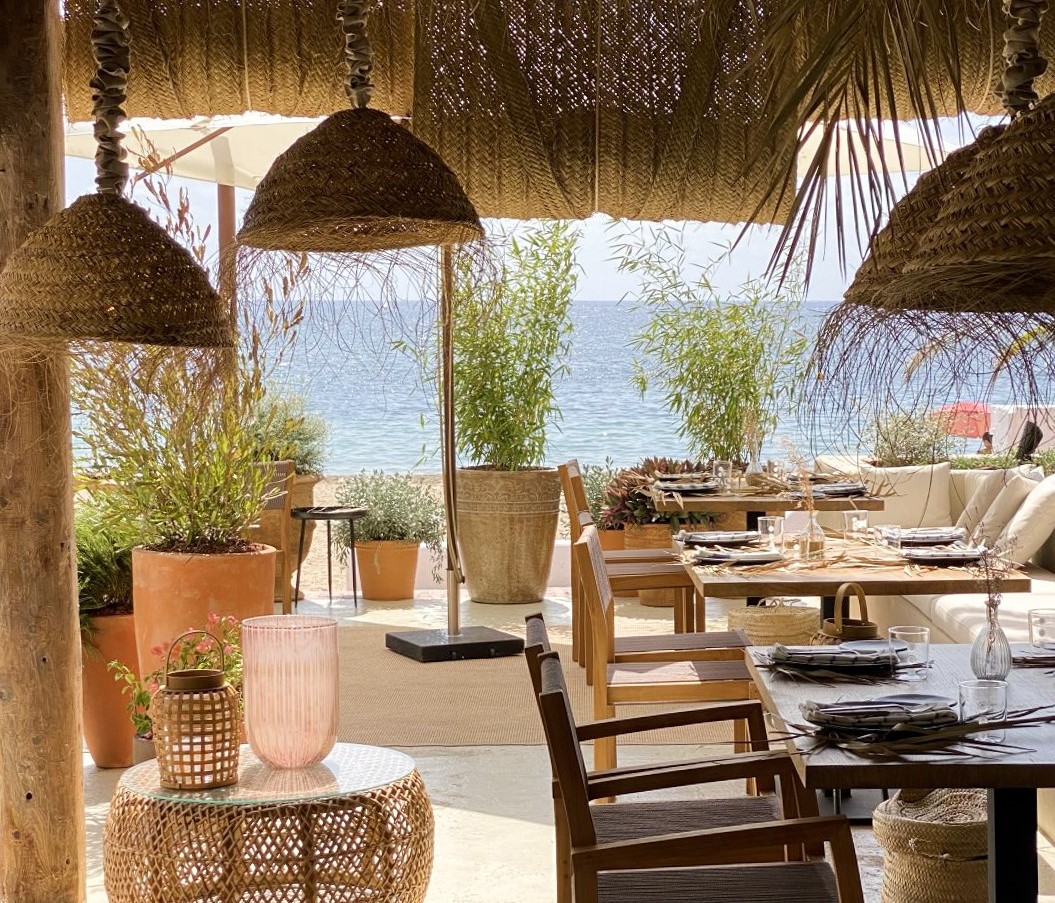 Bar Boodiou
Carrer de la Mare de Déu, 10, 07800 Eivissa, Illes Balears, Spain
With an emphasis on farm-to-table eating, paired with delicious craft cocktails, Bar Boodiou is not to be missed. Accessed by a narrow pathway in Ibiza old town, Bar Boodiou is the one for the cocktail lover. There is a clear emphasis on socialising, partying, and enjoying your experience.
Come for food or simply to enjoy the exquisite handcrafted cocktails, and watch the real Ibiza come to life.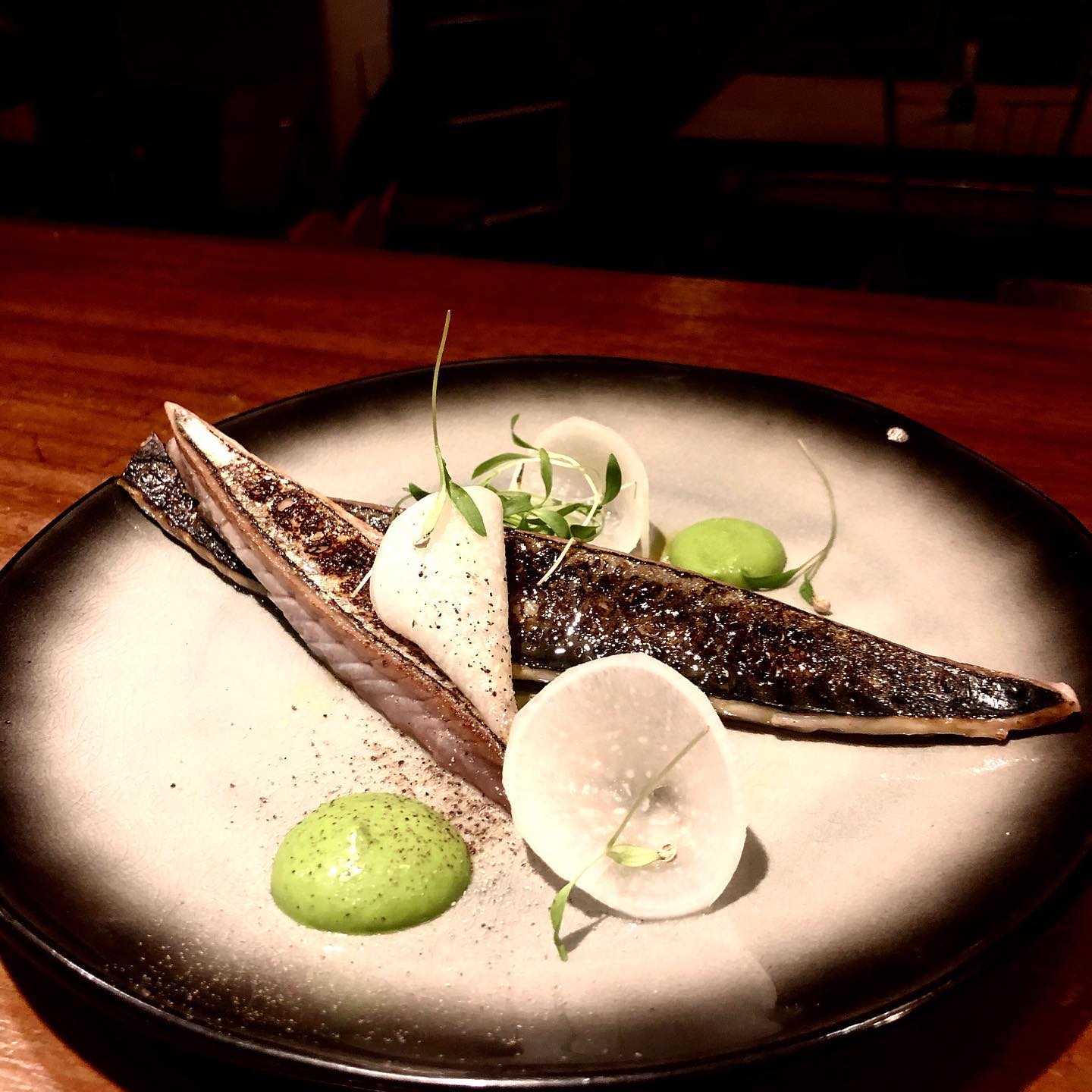 Atelier N03
Carrer Juan Tur Tur, 8, 07840 Santa Eulària des Riu
However this one should be on a ´restaurant´ list, we are definitely adding it as a closing part to the list because this place offers the best cakes on the island. Just go and try! 😉

www.instagram.com/ateliern3_ibiza
As locals, we know the best places to go to. No matter if you are with a group of friends, with your family or alone… Need a place for a good chat? or some live music? Just let us know and we send you to the best place you could possibly imagine ;).
There is no denying that 2020 has been one of the hardest years we will face in our lifetime, and most of us simply had to stay at home. Our Healthcare heroes risked their lives daily. Missing family time, birthdays and even their own weddings. LetUs Give Back Therefore, we are extremely proud to support...
Read more