Best 5 Restaurants to Watch the Famous Ibiza Sunsets
The island of Ibiza is world-famous for its amazing sunsets – and what better place to enjoy them than a cozy restaurant while drinking a glass of wine and eating delicious foods? Here are our top 5 recommendations for such restaurants which are also well-known for their exceptional location and services: Ses Eufabies is situated…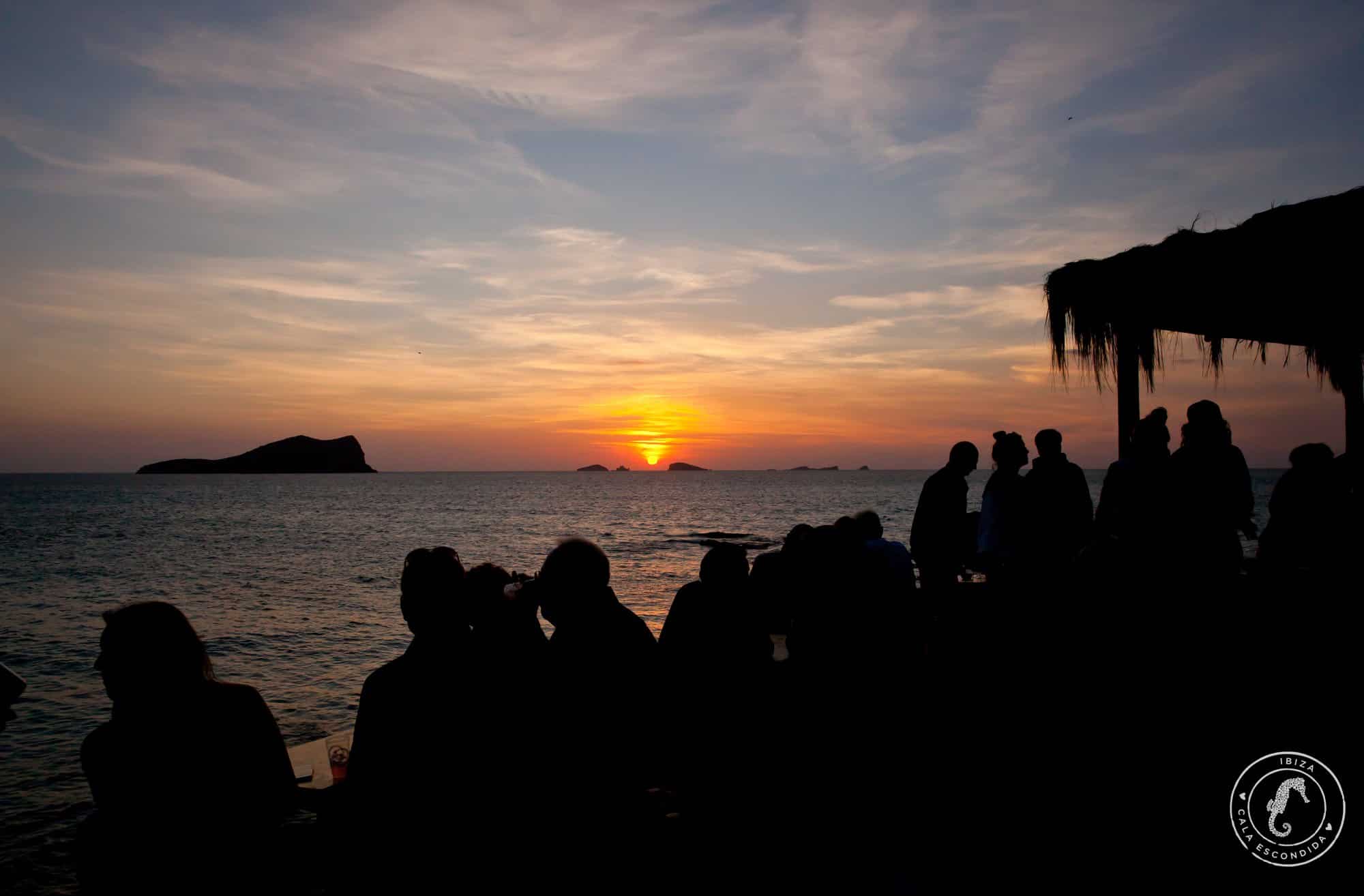 The island of Ibiza is world-famous for its amazing sunsets – and what better place to enjoy them than a cozy restaurant while drinking a glass of wine and eating delicious foods?
Here are our top 5 recommendations for such restaurants which are also well-known for their exceptional location and services:
Ses Eufabies is situated in Cala Tarida, in the south-west part of the island. You will find it right on the beach, which makes it ideal for watching those spectacular sunsets and listening to the soothing sound of the sea. It serves tasty, simply-cooked foods at very reasonable prices. Their Mediterranean cuisine is based on fish and seafood. The restaurant is suited for any budget and very family-friendly.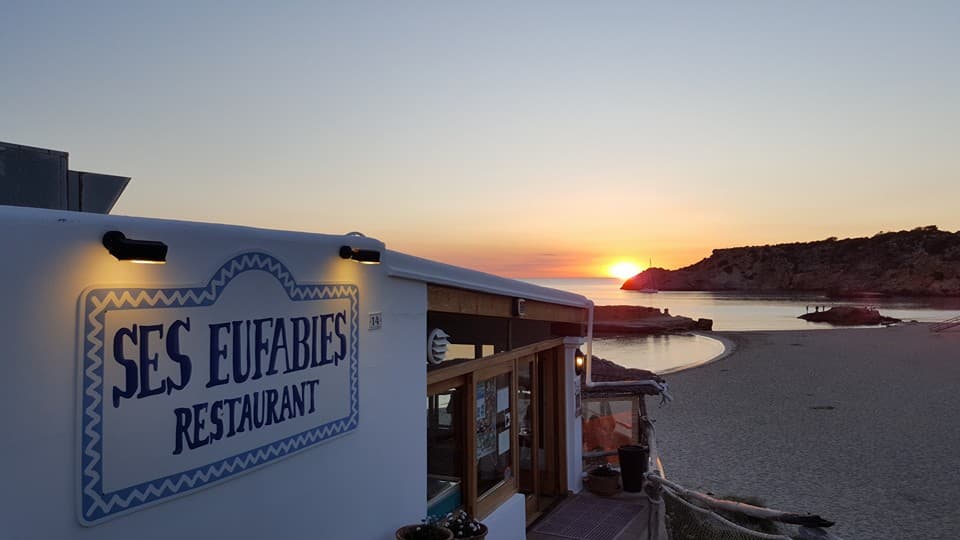 Es Boldadó is a unique place created by an innovative team with the best raw materials. It offers excellent products at very suitable prices for all kinds of customers. You can find all typical Ibiza dishes here, in both the Mediterranean and traditional cuisine. With 12 years of experience, the team comes up regularly with fresh ideas to make the customers' experience most enjoyable.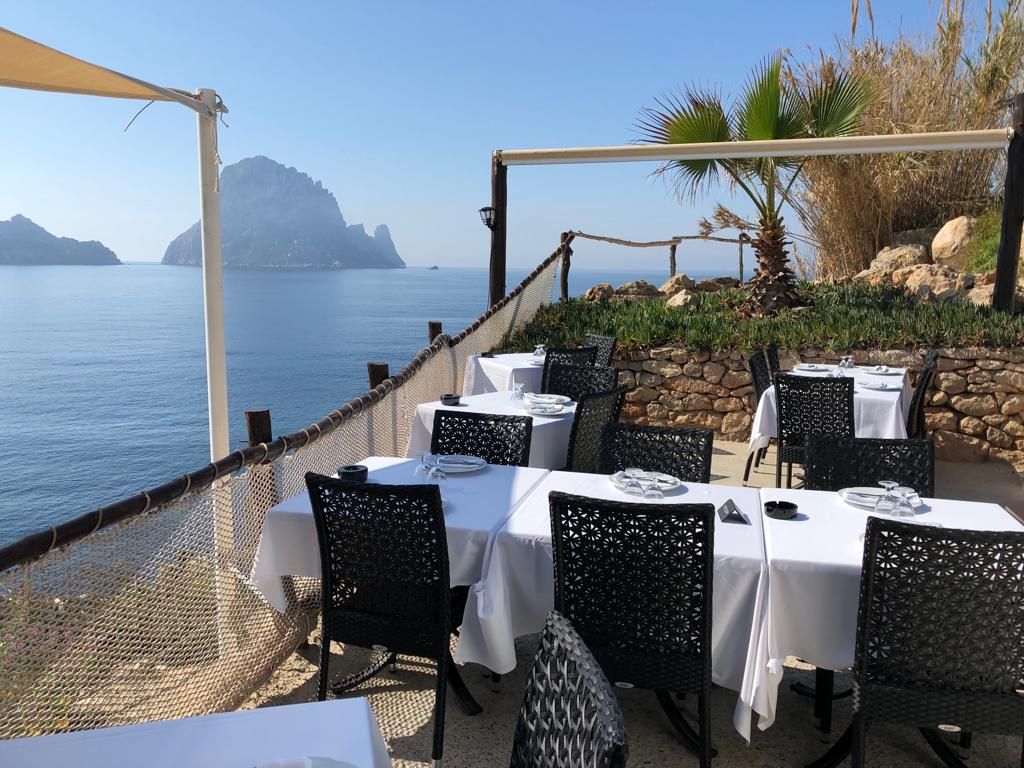 Los Enamorados ("Lovers," in Spanish) has it all: excellent food, great wine, and perfect service. The view is simply breathtaking, and the menu is varied and creative; the atmosphere is peaceful and relaxed. Everyone feels welcome here! It's one of the best places on the island to have a fantastic dinner and watch the sunset. You will fall in love with it!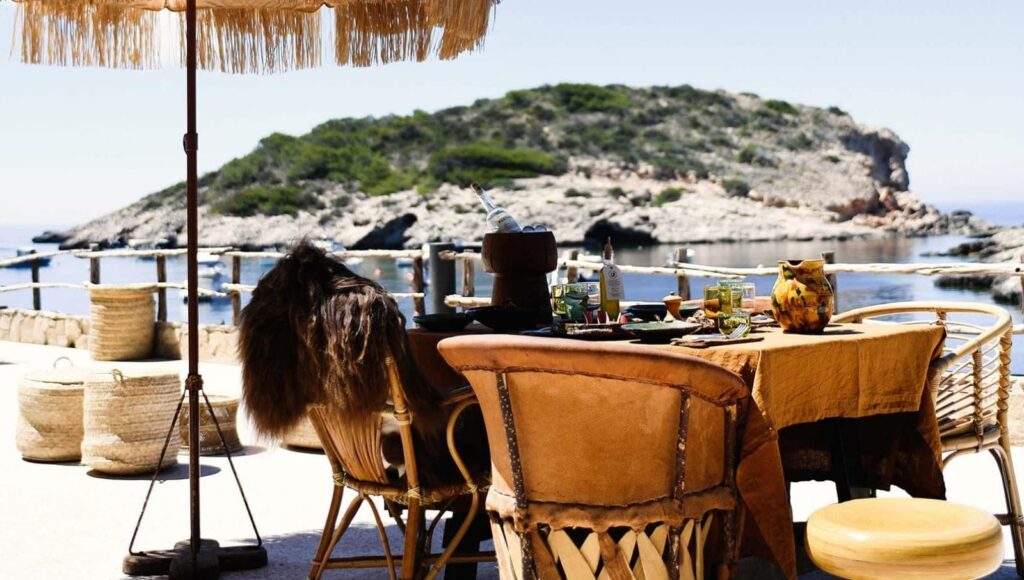 Cala Escondida ("The Hidden beach") is discretely hidden away from the main Cala Conta beach. It offers delightful food, although rather modest compared to other places. You can find various organic dished here, along with traditional breakfast pancakes and croissants. The establishment was named the most environmentally sensitive and sustainable beach bar in all Ibiza.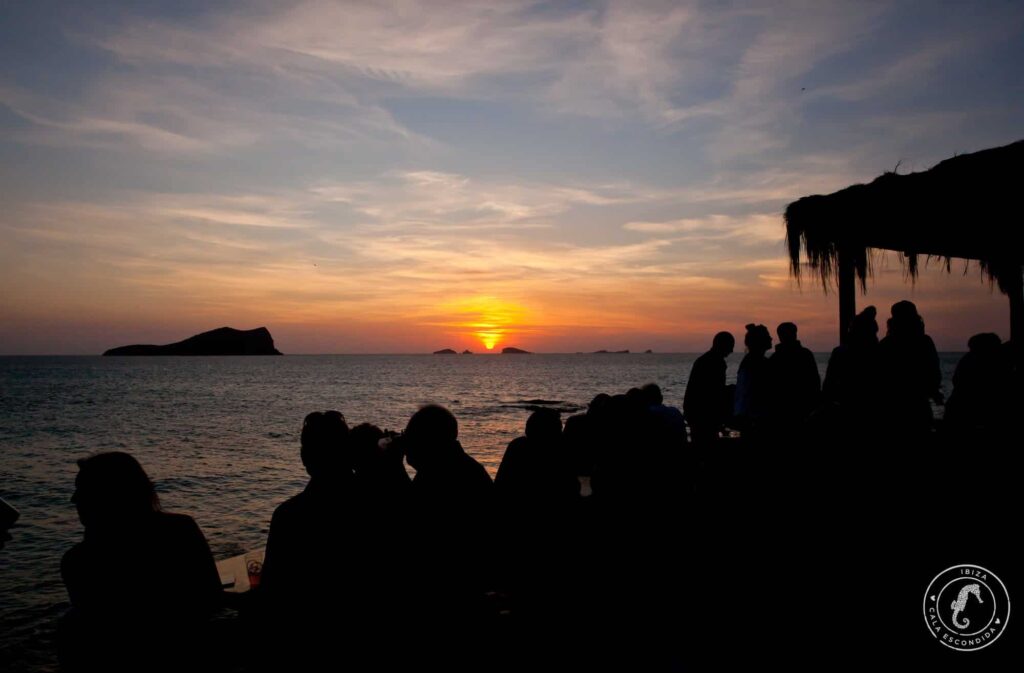 El s'Espartar restaurant has been around for more than 30 years, serving savory fish, seafood, and the most traditional cuisine of Ibiza. It's a family establishment that you will love immediately. The great reviews this place gets make it a touristic attraction for all types of visitors. Locals love it as well – and the sunsets one could watch from here are indeed astonishing. The exceptional panoramic the place offers reaches its strongest point at sunset when the colors in the sky become a work of art.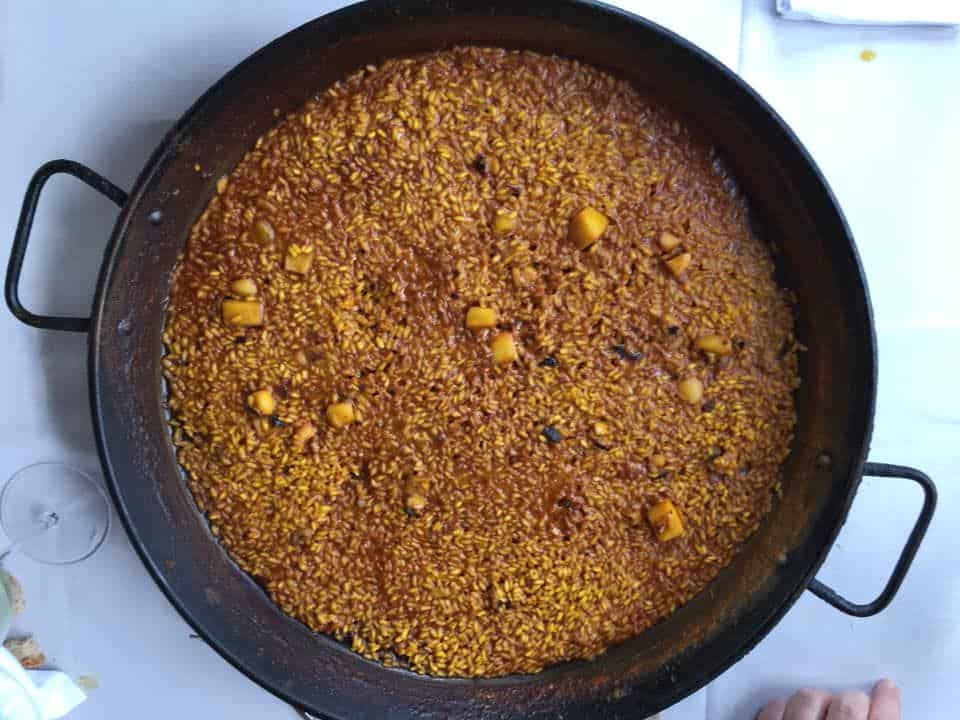 We hope you will have fabulous sunsets no matter which of those five restaurants you choose. But our best advice for you is to try them all and experience the Ibiza twilights from several perspectives.
Party people from all over the world have heard of Ibiza as the place for having the perfect time when vacationing. But the beautiful White Island is continuously reinventing itself to meet any expectations and holiday wishes – and not just when it comes to partying. Thus, it welcomes families with children, couples, small or...
Read more