Ibiza As The Emergent Destination for Sports Tourism
Party people from all over the world have heard of Ibiza as the place for having the perfect time when vacationing. But the beautiful White Island is continuously reinventing itself to meet any expectations and holiday wishes – and not just when it comes to partying. Thus, it welcomes families with children, couples, small or…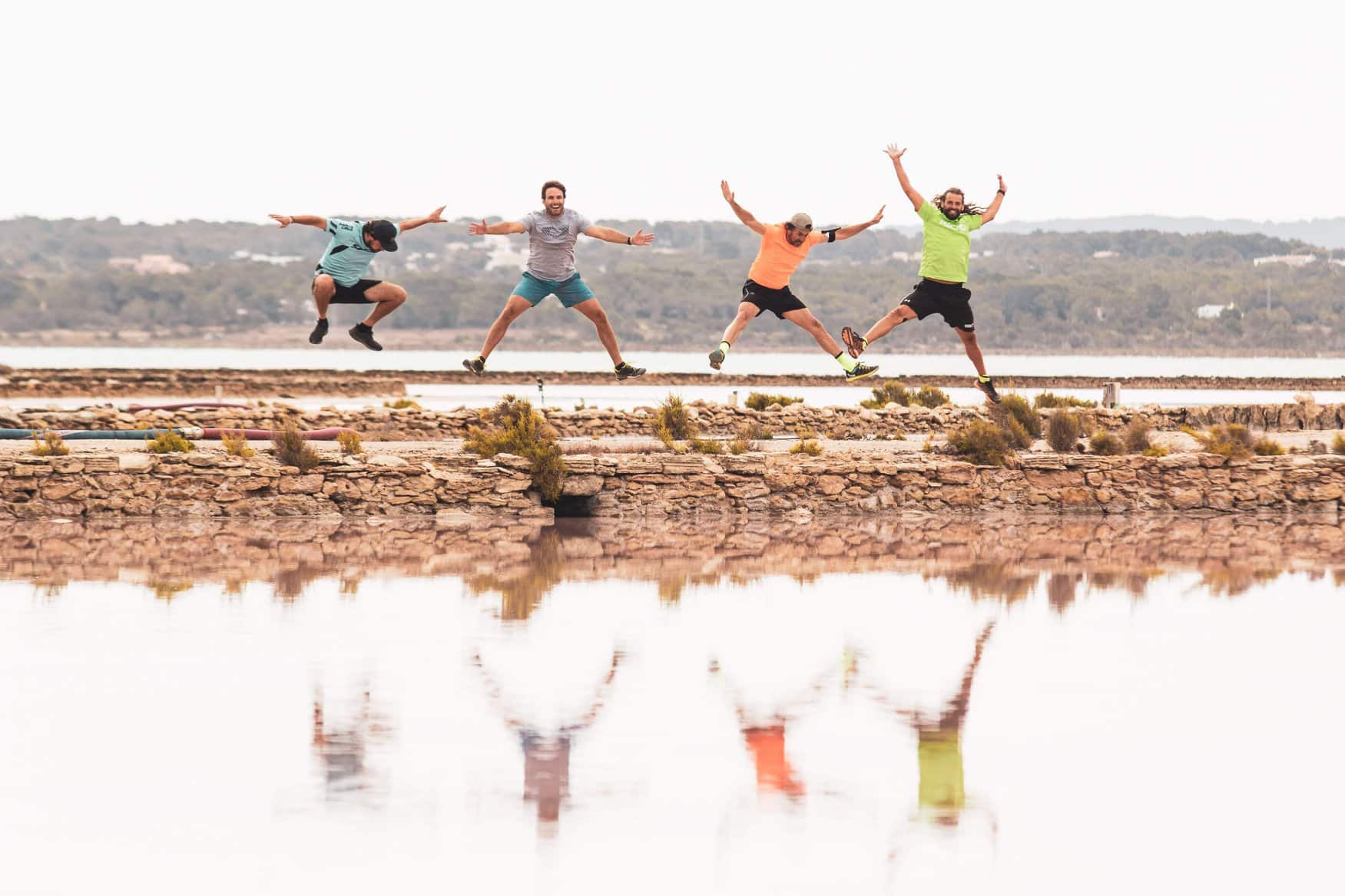 Party people from all over the world have heard of Ibiza as the place for having the perfect time when vacationing. But the beautiful White Island is continuously reinventing itself to meet any expectations and holiday wishes – and not just when it comes to partying.
Thus, it welcomes families with children, couples, small or large groups of friends. It also gladly embraces tourists in love with sports or looking to discover their courage or talents in the area by trying out activities never done before. That is, in fact, the newest offer one could find when searching for things to do when journeying in Ibiza. Sports are gaining ground rapidly as event organizers create original happenings, especially for the winter season.
The recent touristic development has a significant influence not only on vacation packages but also on the real estate Ibiza market. If you wish to buy a property in Ibiza, it would be a wise investment at this time as sports tourism will become more popular in the region.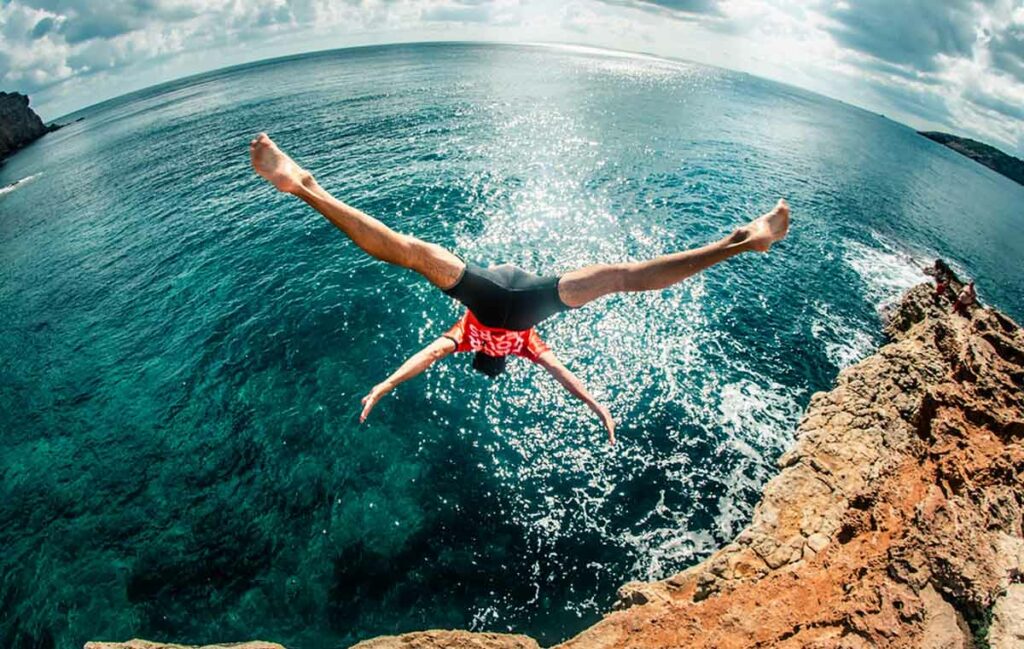 Photo Credits: Rockid Ibiza
The trendiest sports in the area are the ones related to water, such as diving, surfing, and kite-surfing, paddle surfing, or kayaking. But you could also go fishing or paragliding, run a beach marathon, or even do some kick-boxing. Nevertheless, if you need just something to relax, there are plenty of yoga classes for you to choose from. You could also try SUP yoga, which allows you to take your yoga training offshore. Thus, you will experience a whole new level of mind trip and meditation.
Water sports have become a huge touristic attraction due to their fantastic diversity as new challenges are being invented season after season. For instance, instead of the classical surfing, you could do horse-surfing, which is a lot of fun. Diving underwater for snorkeling or sea walking is an awesome experience which anyone should try at least once in a lifetime! The same goes for flyboard flying, which will take your breath away.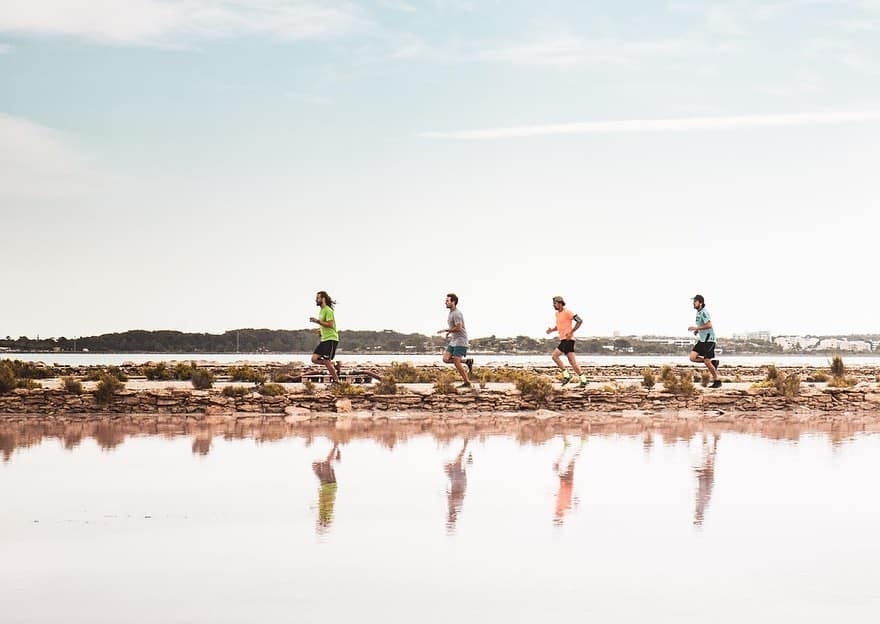 Photo Credits: Rockid Ibiza
The exceptional first-class gastronomy of Ibiza accompanies the wide variety of sports and events. The exquisite cuisine will make you wish to come back again and again – or invest in your place on the island. The daytime and nighttime entertainment are already famous, so if you put everything together – sports, fun, partying and outstanding cuisine – you'll have only one option: book your trip to Ibiza as soon as possible.
The most famous cultural art event happening on the Balearic Islands, the IBIZA ART FAIR, starts Thursday 19th of September and will continue until Sunday the 22nd of September. The event will take place at the Palacio de Congresos de Ibiza, in Santa Eulária. Over 150 national and international exhibitors will present their original modern,...
Read more