Hotel-Style Services in these Luxury Homes in Ibiza
The opulence and convenience of a hotel, in your own serviced luxury home in Ibiza. Providing a complete, yet dynamic service for your home, which works efficiently by tackling your needs in three distinct ways. Firstly, by supplying community services as standard, focusing on the local area's security and appearance. Secondly, a home service that centres…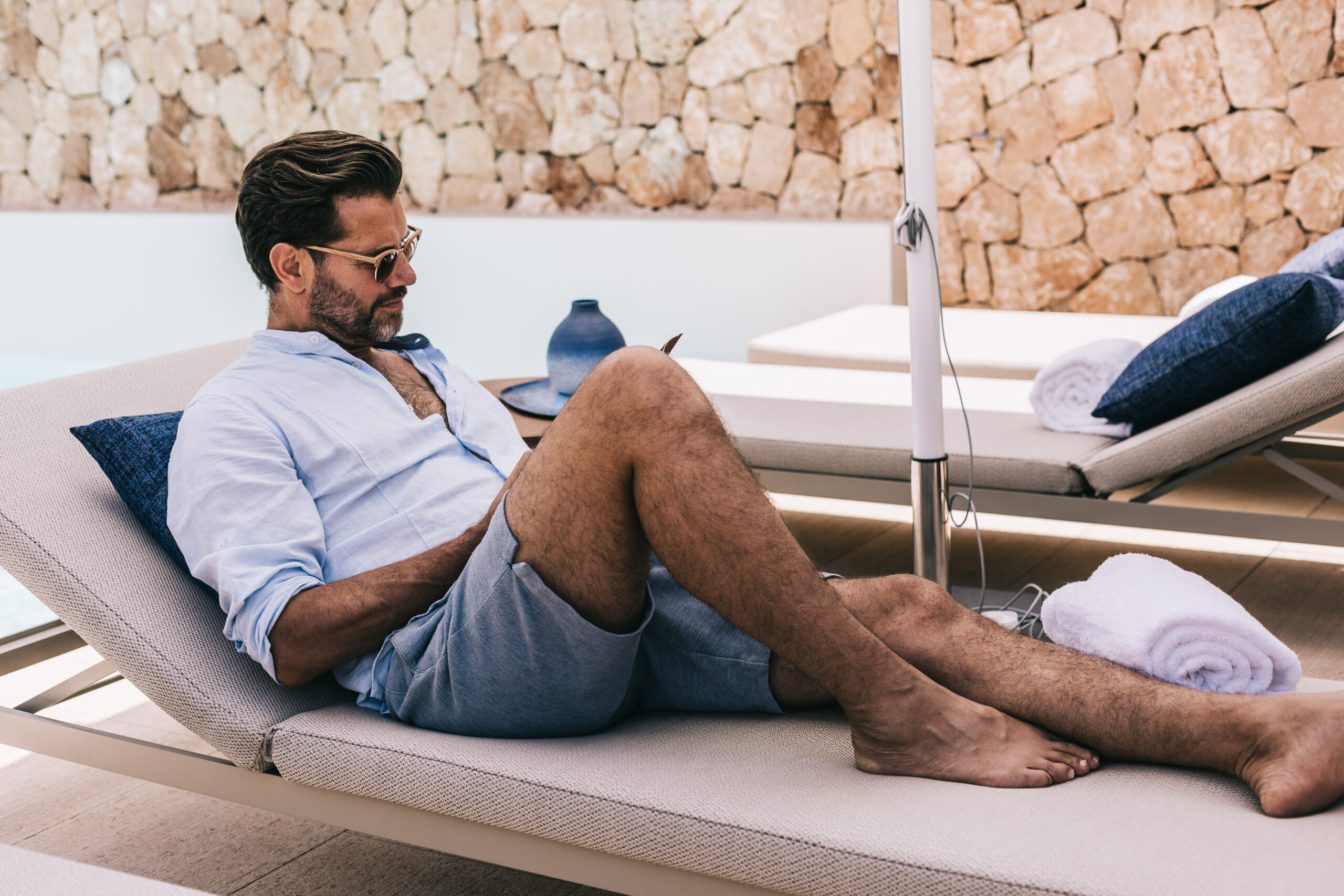 The opulence and convenience of a hotel, in your own serviced luxury home in Ibiza. Providing a complete, yet dynamic service for your home, which works efficiently by tackling your needs in three distinct ways.
Firstly, by supplying community services as standard, focusing on the local area's security and appearance. Secondly, a home service that centres around the smooth running of your property. This may range from perfecting décor to merely handling the keys. Thirdly, lifestyle services. These are highly personal services which will entirely elevate your experience in the home.

How Does it Work?
OD Services is the name of the company behind offering the services. OD, famous from the eponymous hotel concept is known from hotels in Talamanca (OD Talamanca), Marina Botafoch (Ocean Drive), Barcelona (OD Barcelona) and some other places around Spain.  They  place the utmost importance on working with the best staff in the industry. All OD staff speaks several languages, and their priority is to provide a luxury, comfortable and discreet service. They go above and beyond for their clients, and their passion shines through in every task they complete.
The cost of the community services is included in the annual charge for all clients. The home and lifestyle services are billed separately, ensuring every household's specific needs can be met.
Community Services
OD services provide more than just the in house luxuries you crave. It creates a community, and the group pride themselves on ensuring the whole development and surrounding area are handled with the greatest care.
This service includes security and vigilance, which comes in the form of an around-the-clock, seven days a week presence, amongst many other benefits. No price can be placed upon your family's safety, which is why many consider this the group's core service.
All communal areas will be kept to an impeccable standard. Maintenance and cleaning will be regularly carried out in these common areas, including gardens.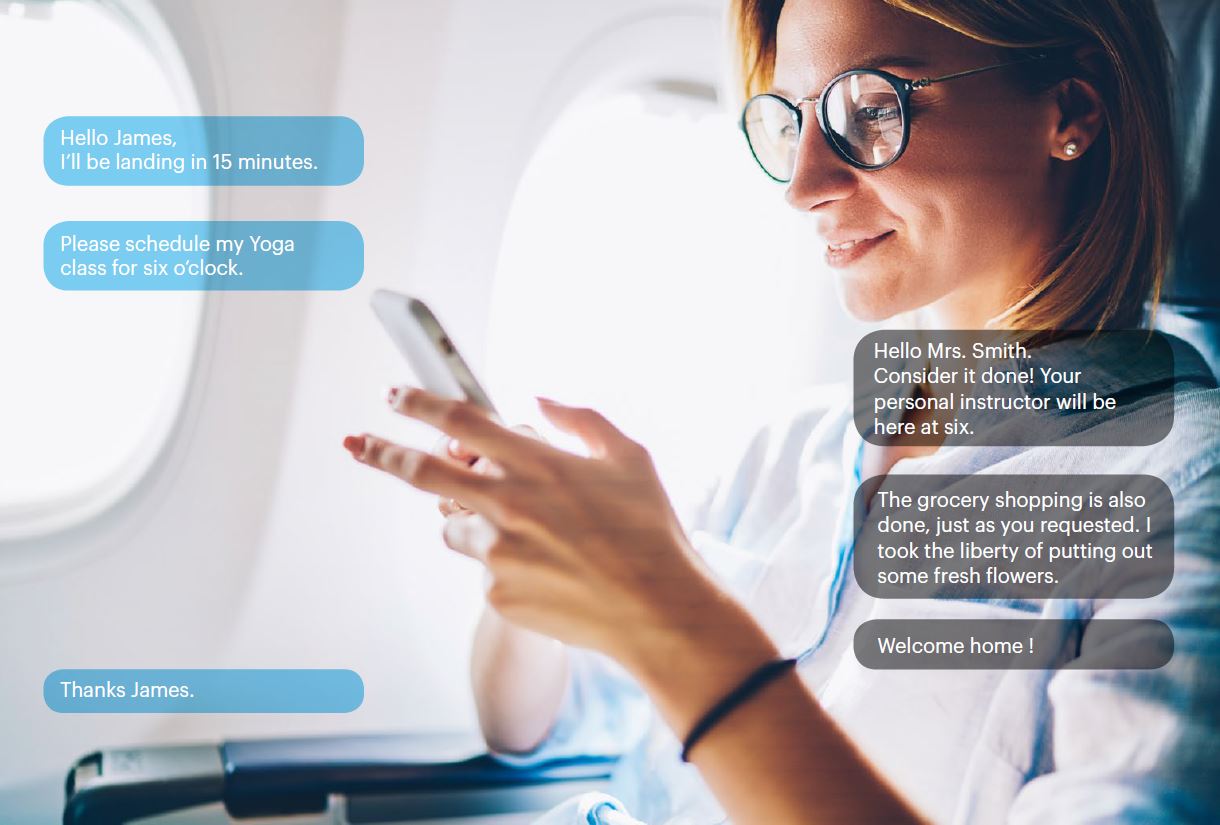 Home Services
As might be expected, the home services on offer are personal to each client. This provision might be as straightforward as providing monitoring whilst you are not there.
Alternatively, it might include managing property renovations or general maintenance of the home at your convenience.  It is a highly tailored service which aims to meet the ever-changing needs of your family.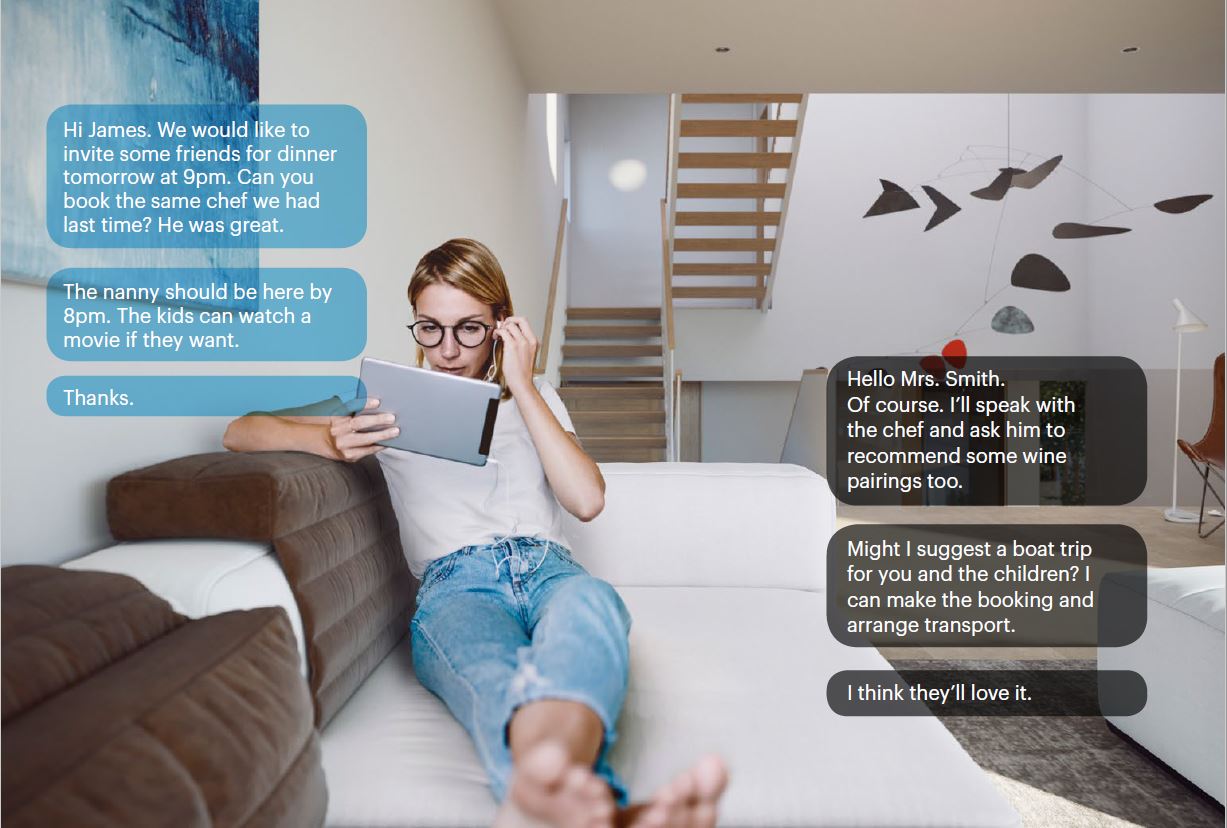 Lifestyle Services
The lifestyle services are the epitome of indulgence. They will elevate your life in the property, making each day less complicated, and much more enjoyable. This might be as simple as collecting groceries and filling the home with fresh flowers before your arrival. Alternatively, your service could include arranging childcare and activities for the children, or personal trainers and yoga instructors for yourself.
Your lifestyle services may include organising private chefs for a dinner party, boat charters, drivers or even a masseuse. The possibilities are endless, as the group aims to provide a completely bespoke service customised for your personal needs and desires.
Your serviced luxury home in Ibiza
Currently, we are offering two projects that can fully benefit from this luxury experience on the island. One of these serviced luxury homes is located on the West Coast, close to Cala Bassa (Beachclub) and Cala Comte with its great beaches and opportunities for sports and family events. Let's take you on a tour around the recently finished properties. Last units are currently for sale.
This video contains a sneak peek of our new company branding, don't be confused 😉
The other, a luxury apartment development, is centrally located in Talamanca. An absolute A-Location on the island and very close to Ibiza Town and the popular Marina with its yachts. The structure is completely finished as you can see on the photos. 48 out of 54 home have been sold already. Last units available at off-plan rates.
"In today's life, luxury is time and space." – Harmon Okinyo
Everything You Need to Know Before Purchasing a Rental Property in Ibiza Many dream of buying a property in Ibiza, spending long summers in the sun and renting out the home as a holiday let when not in use. However, once you start researching and planning, you will quickly discover that this idea is not...
Read more