Luxury Home Development with Rich Landscaping in Roca Llisa, Ibiza
€3.800.000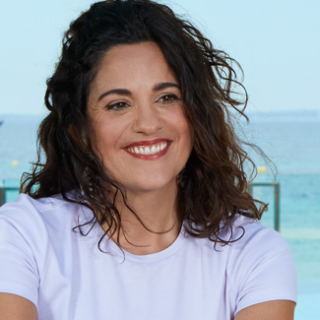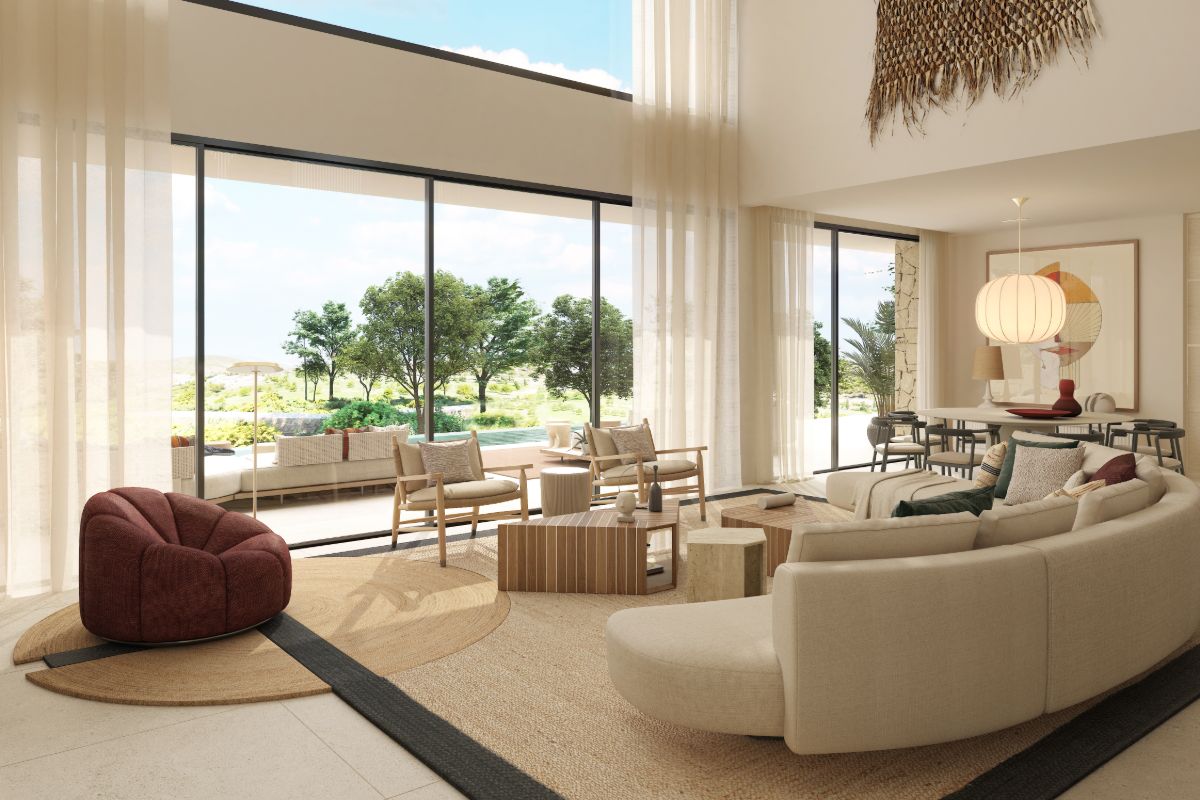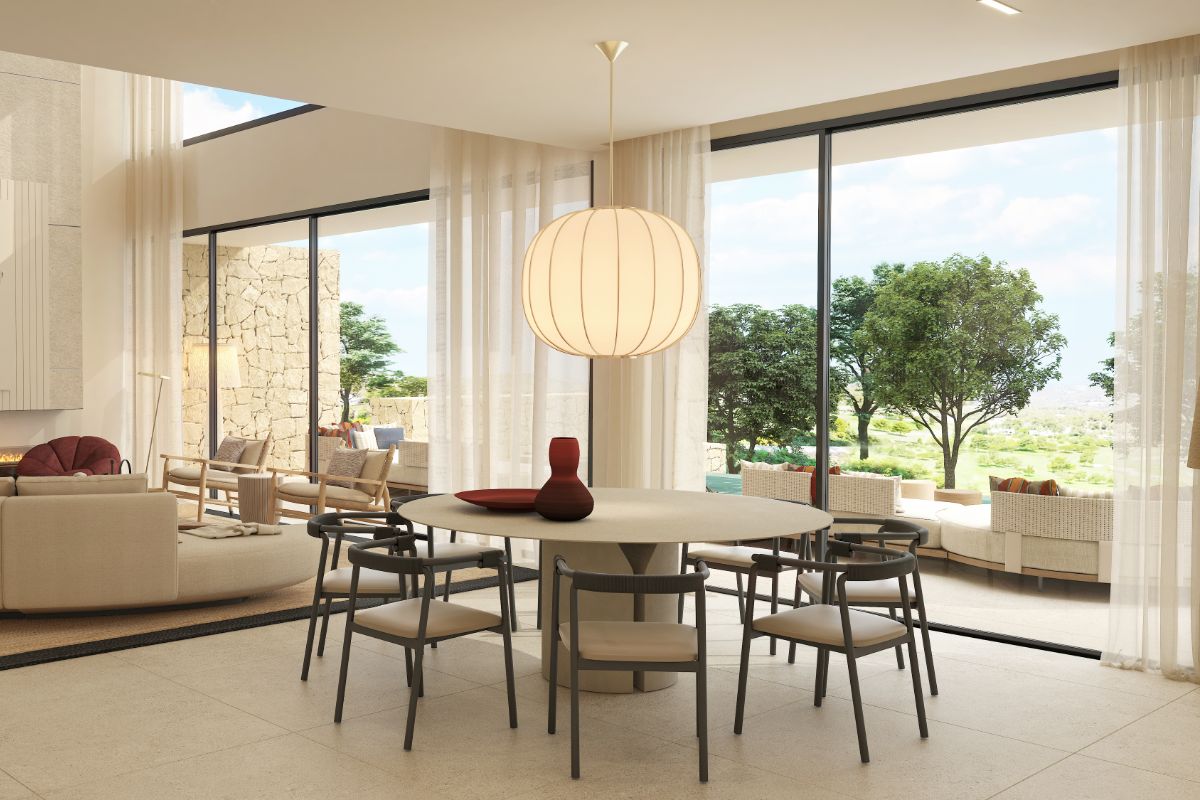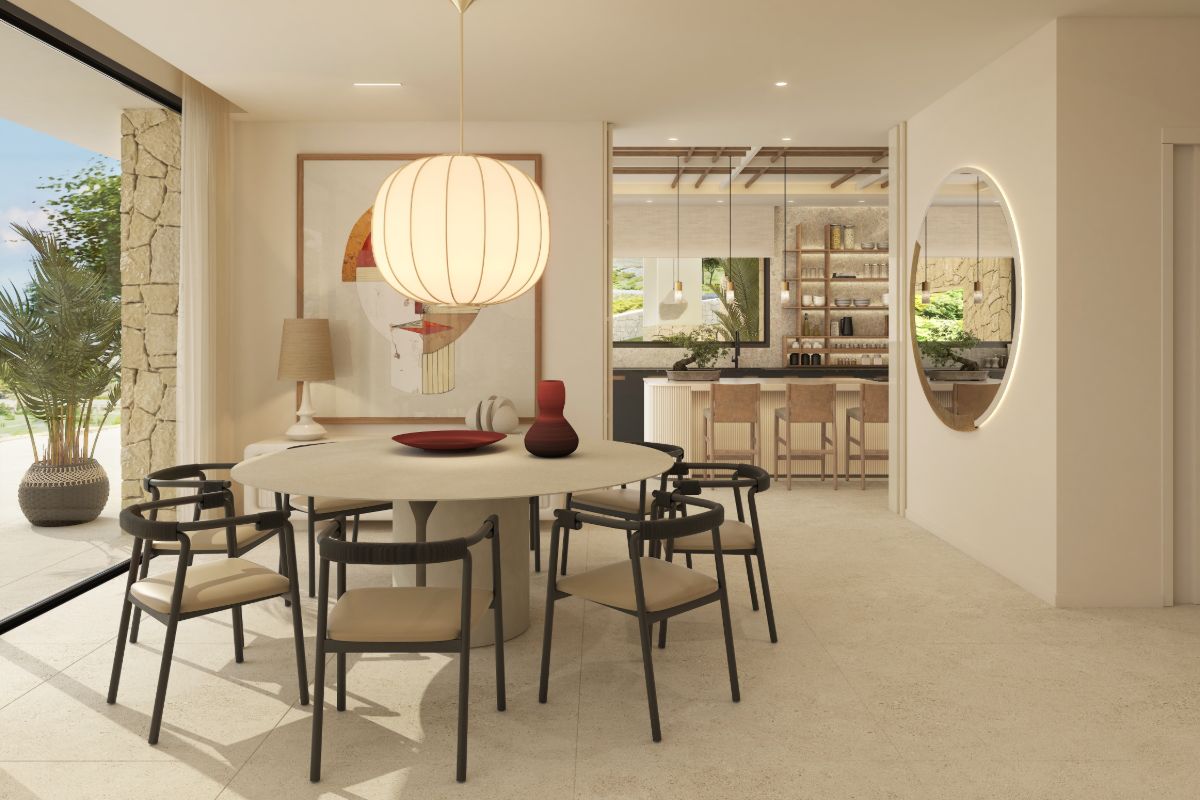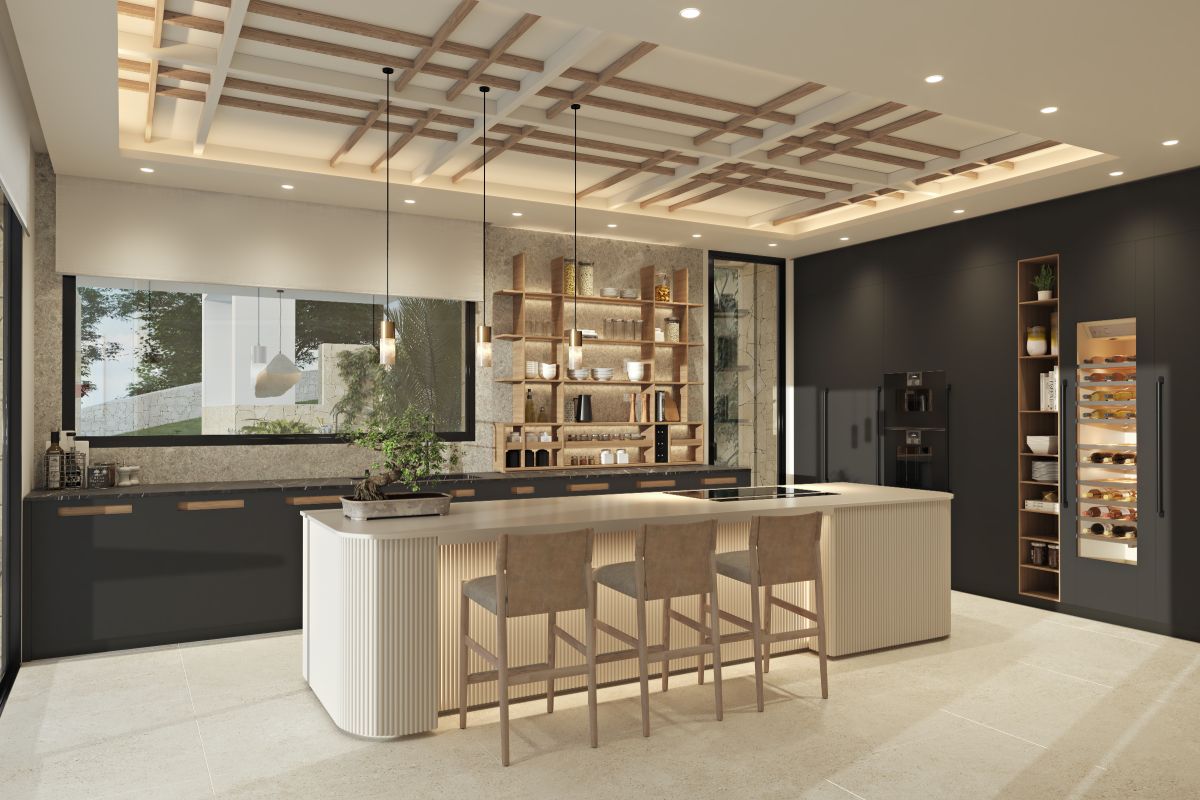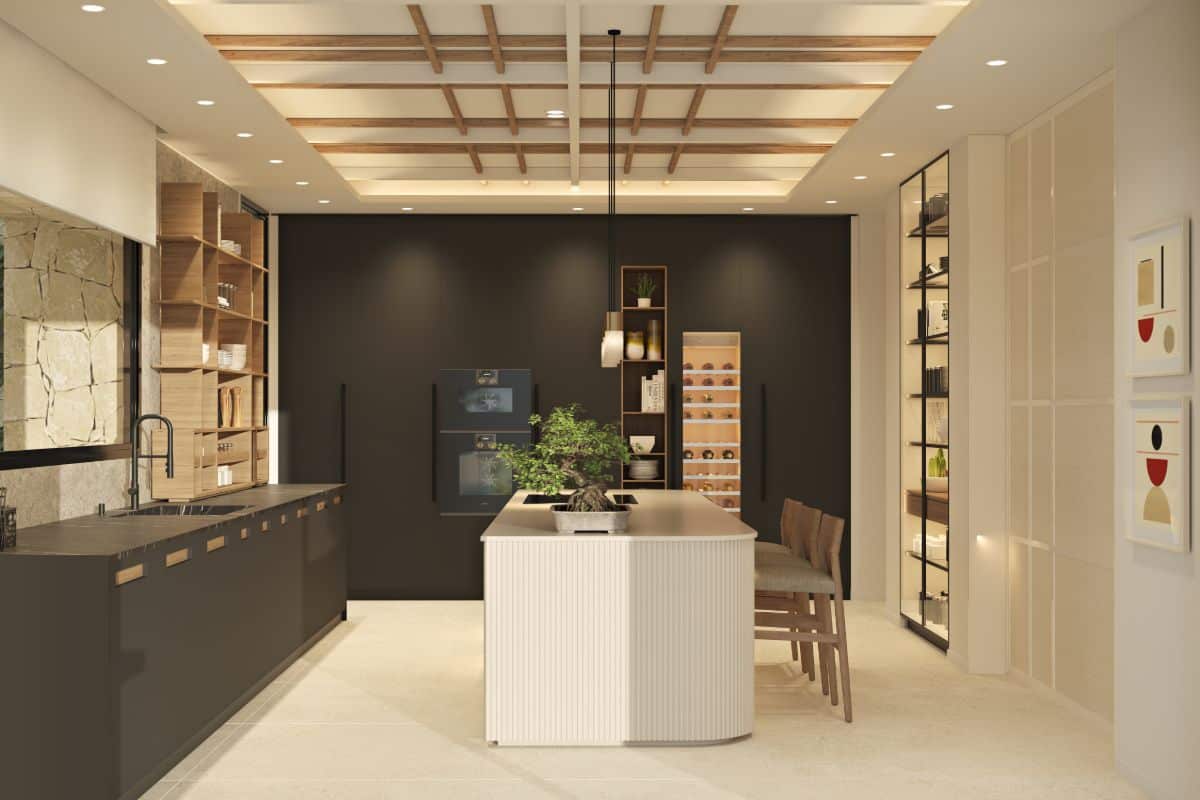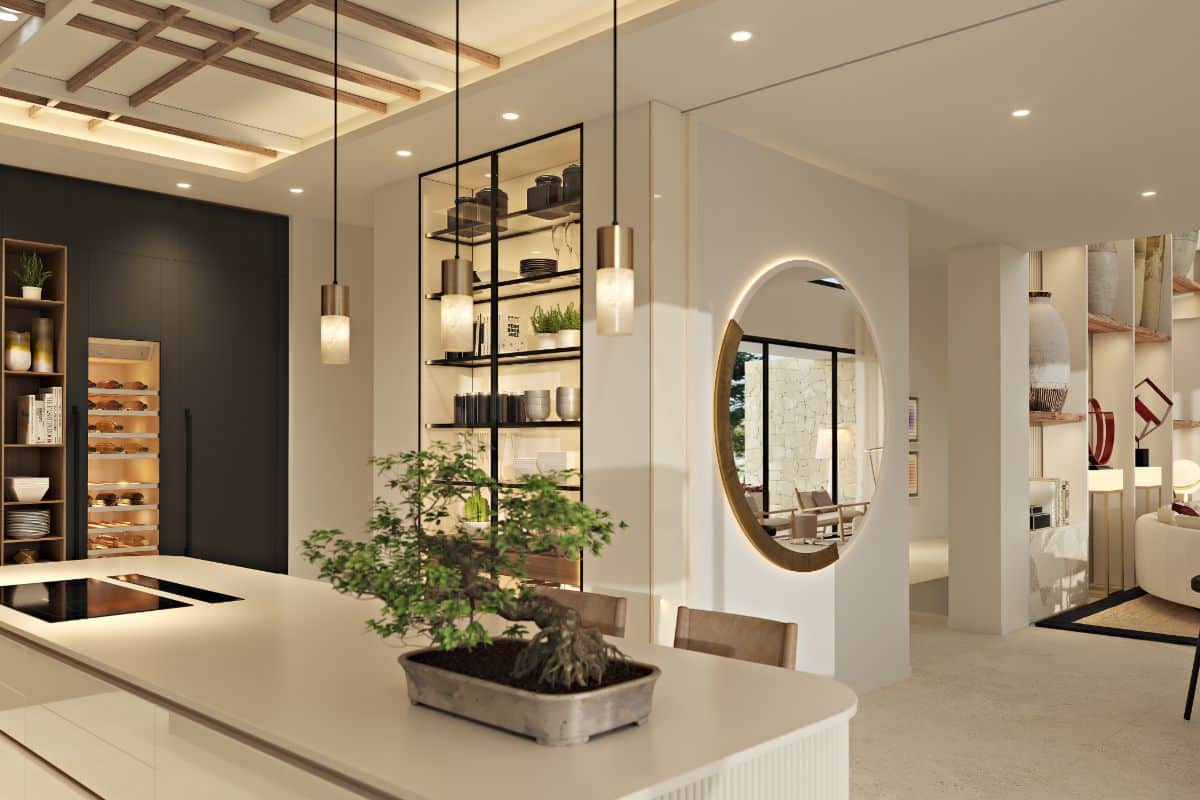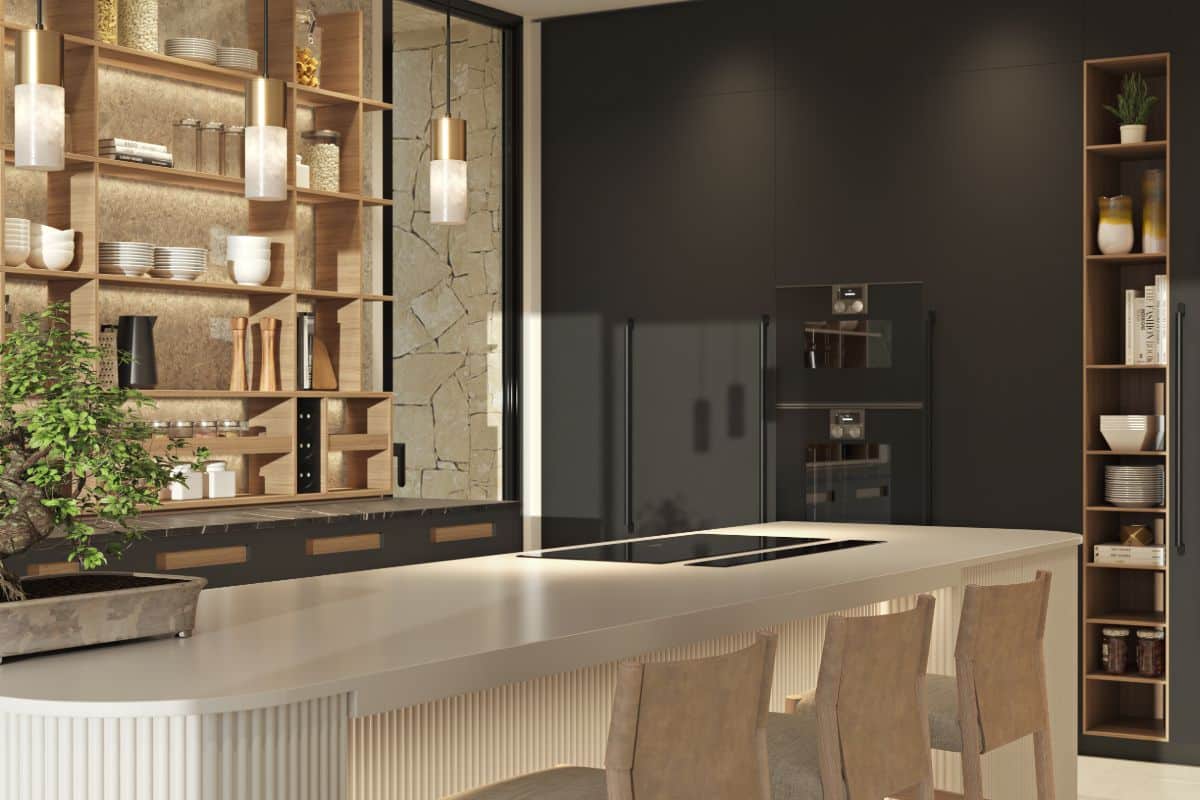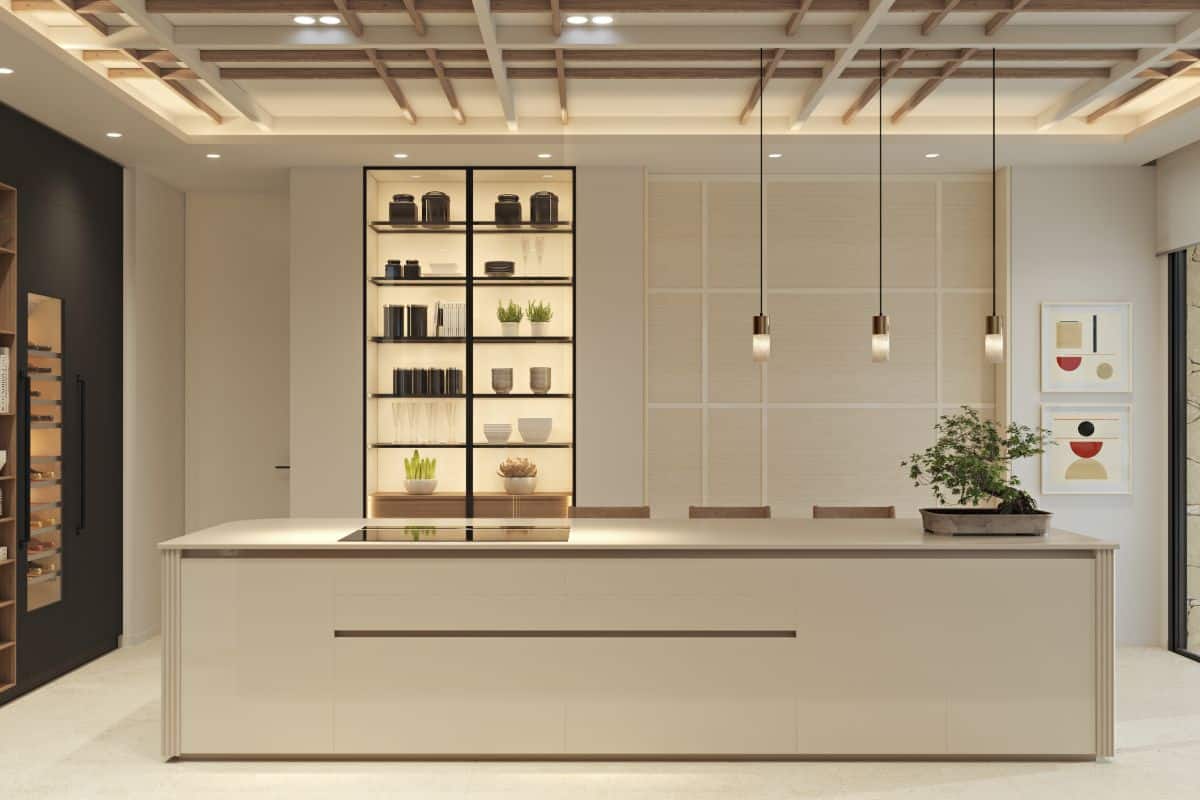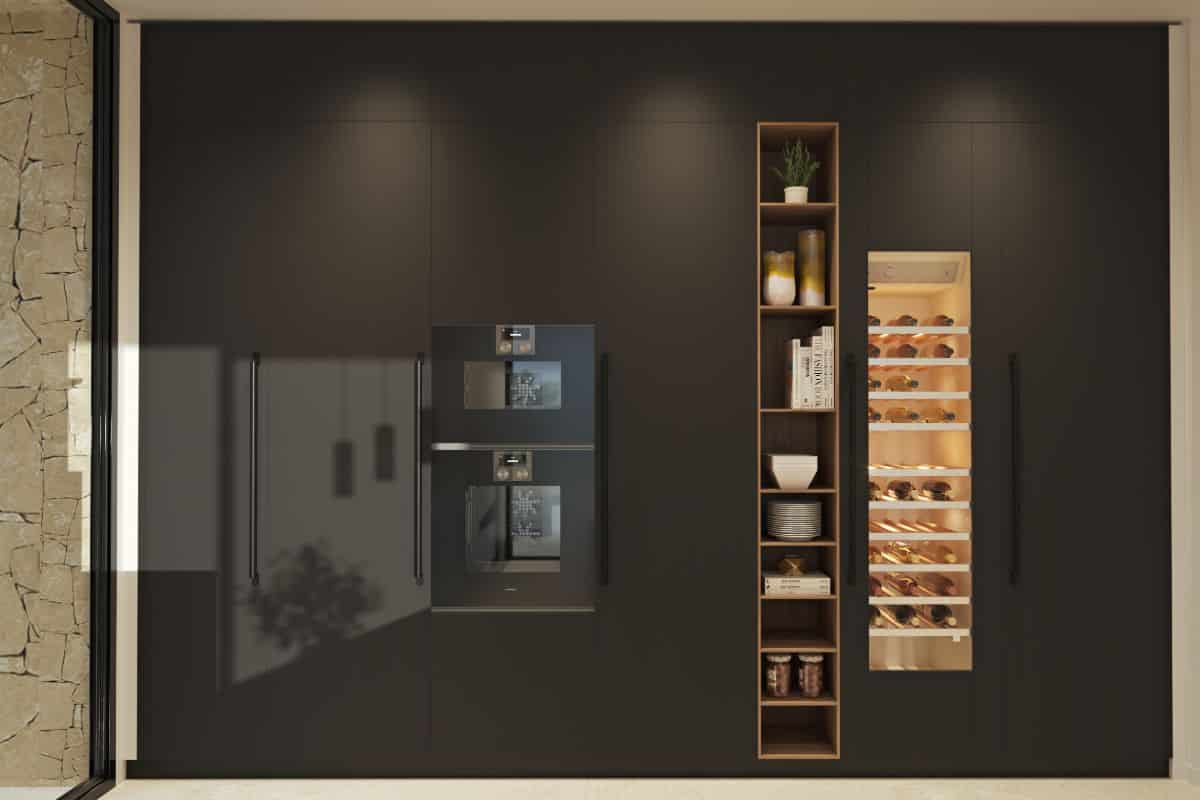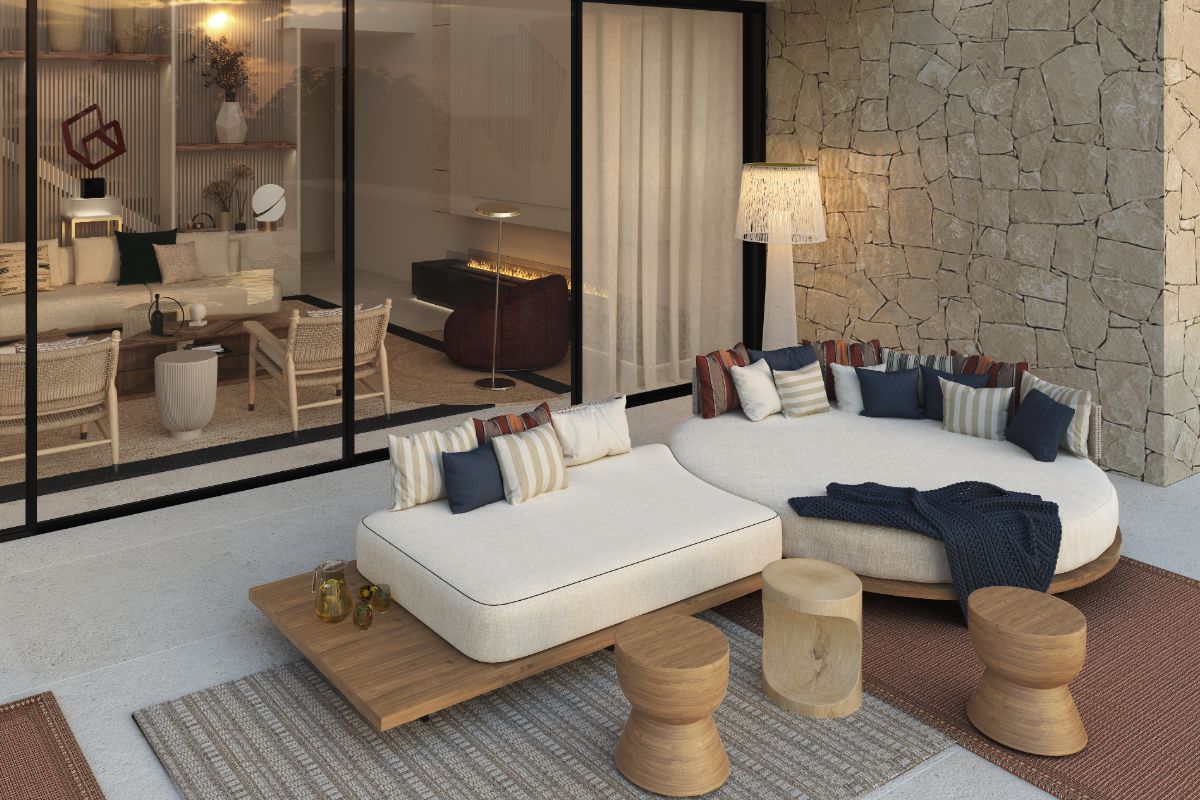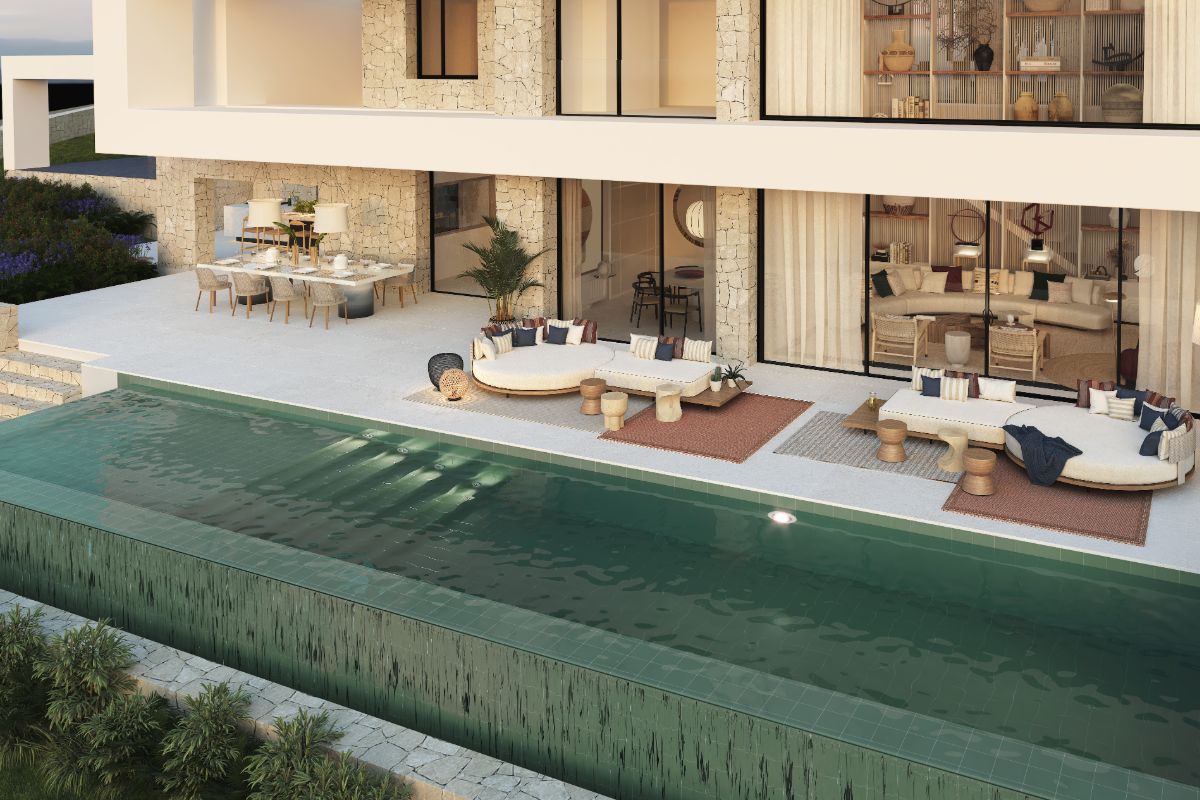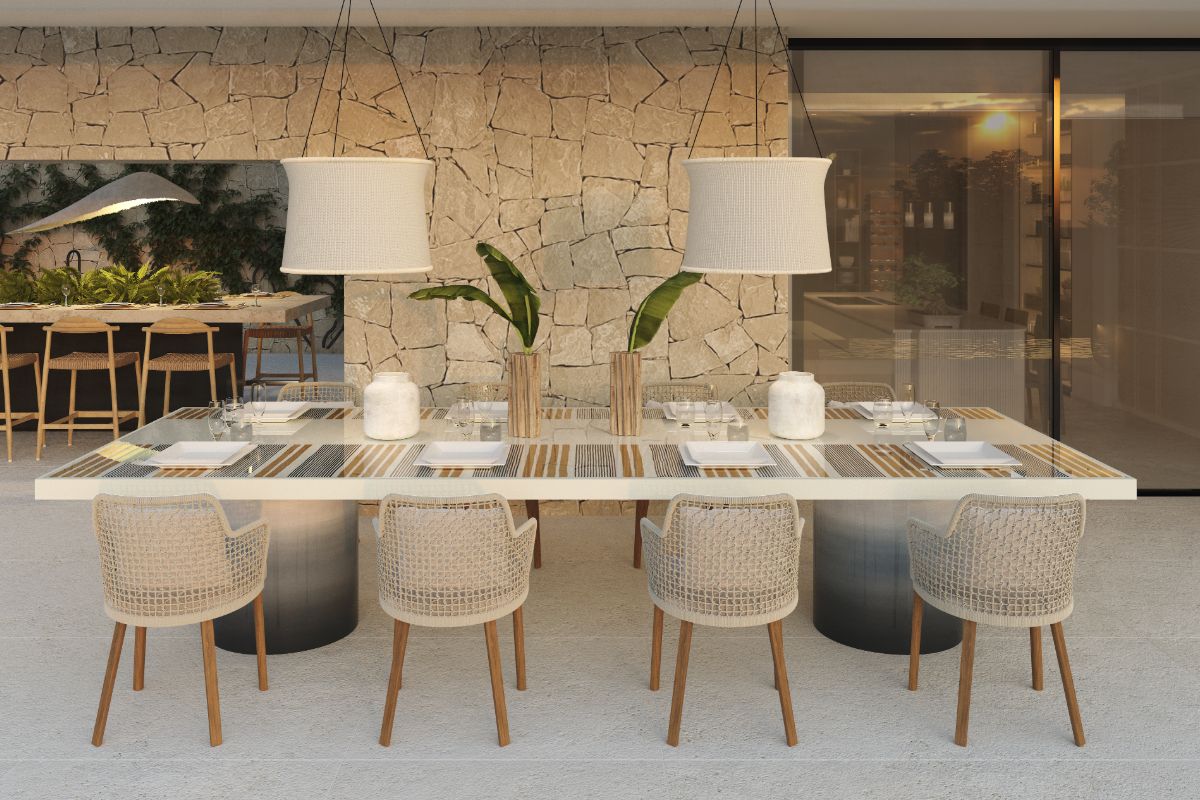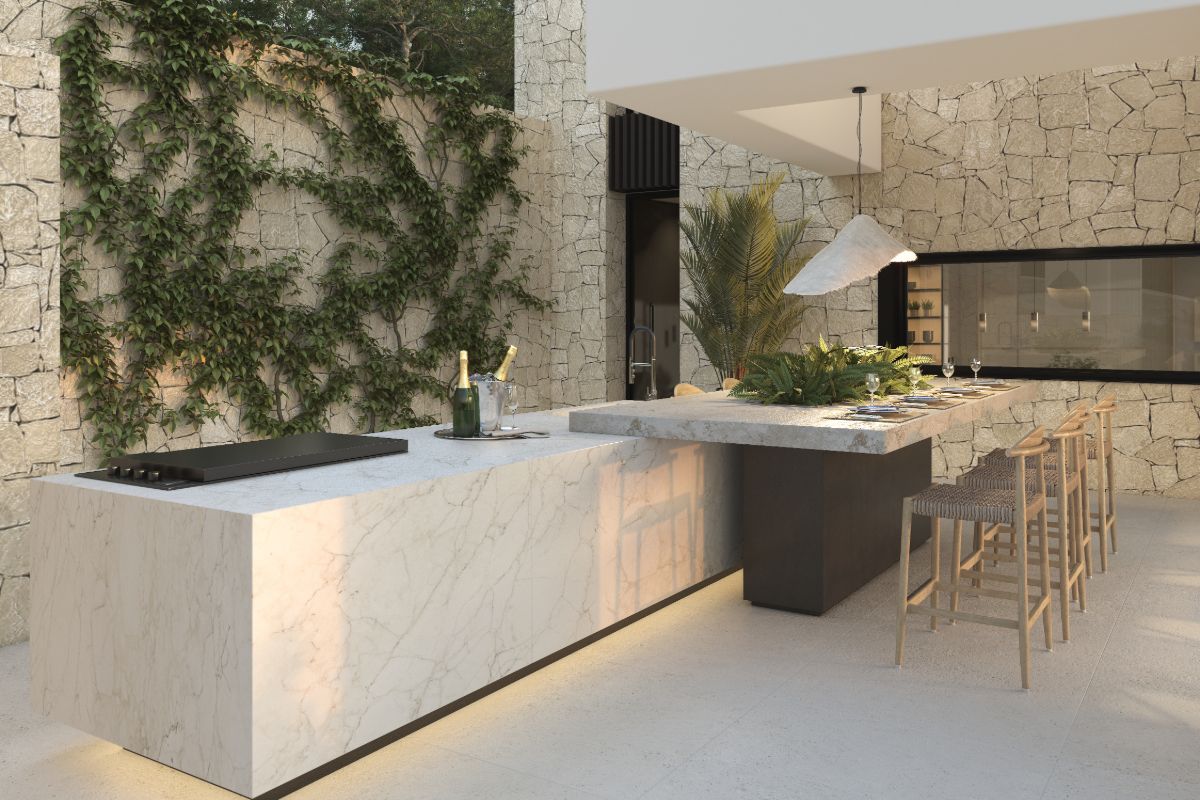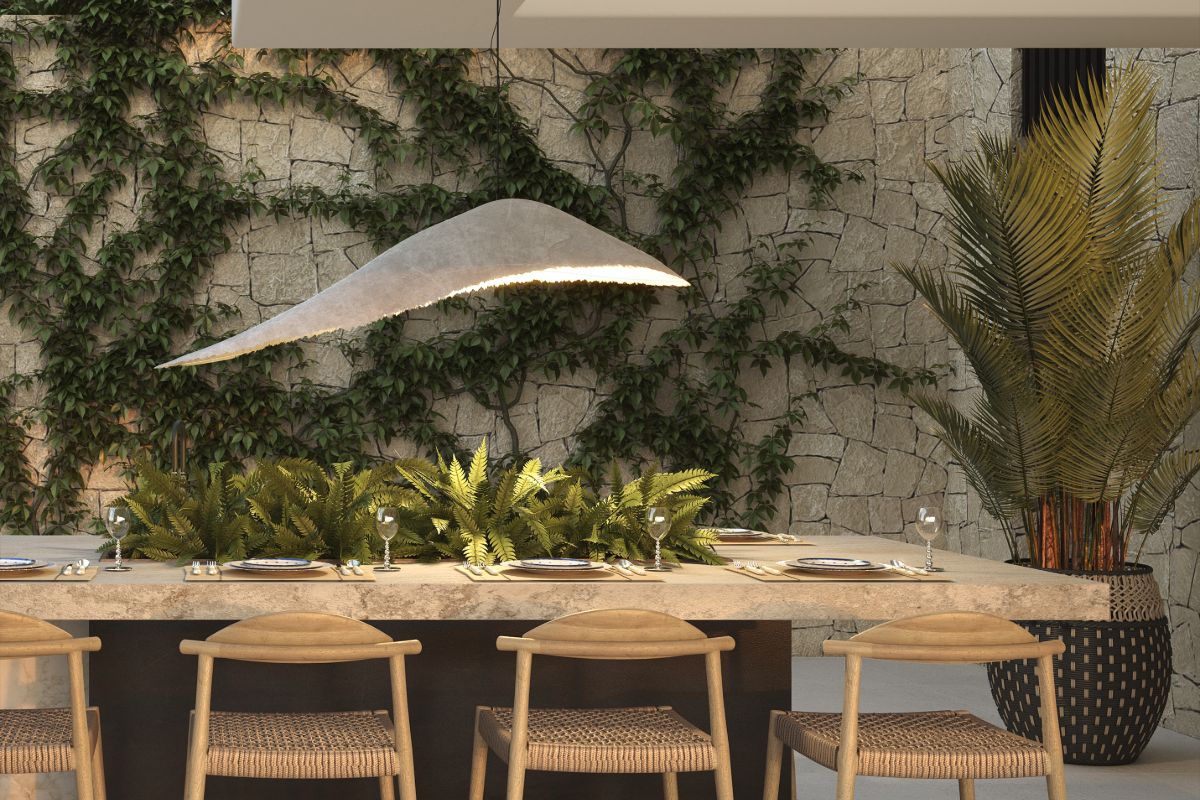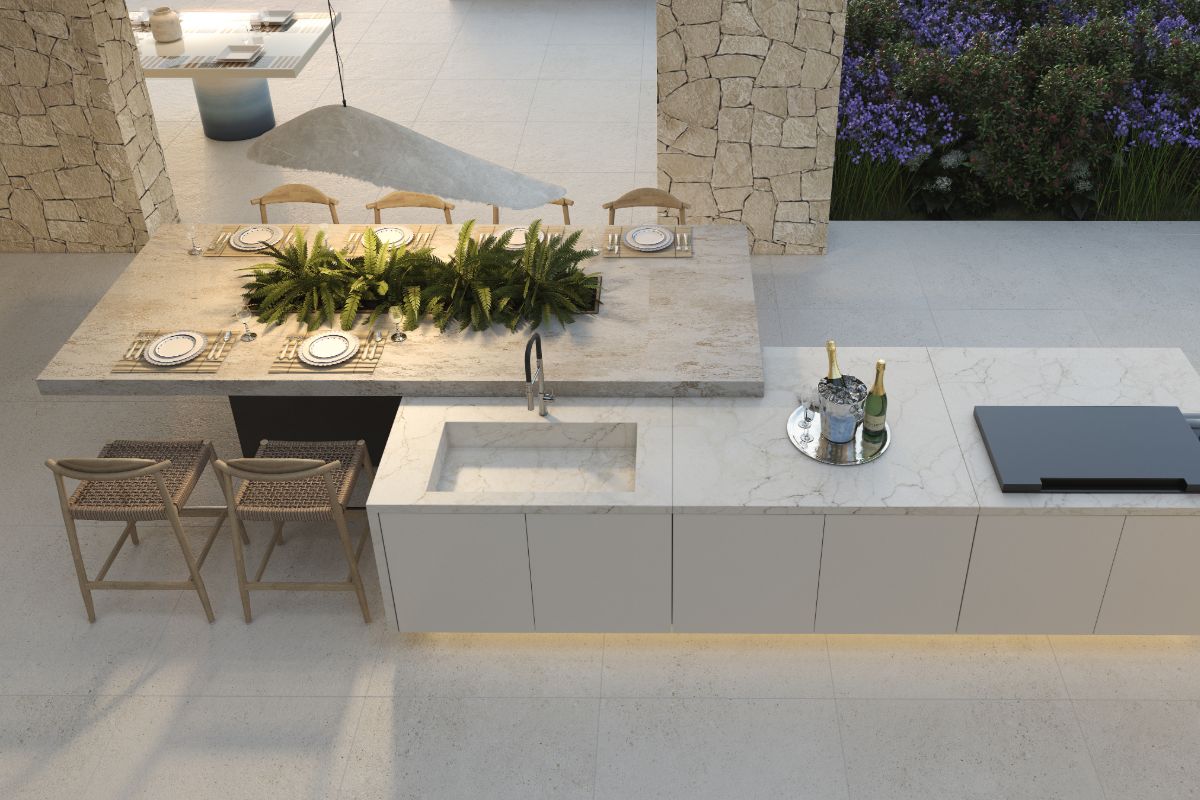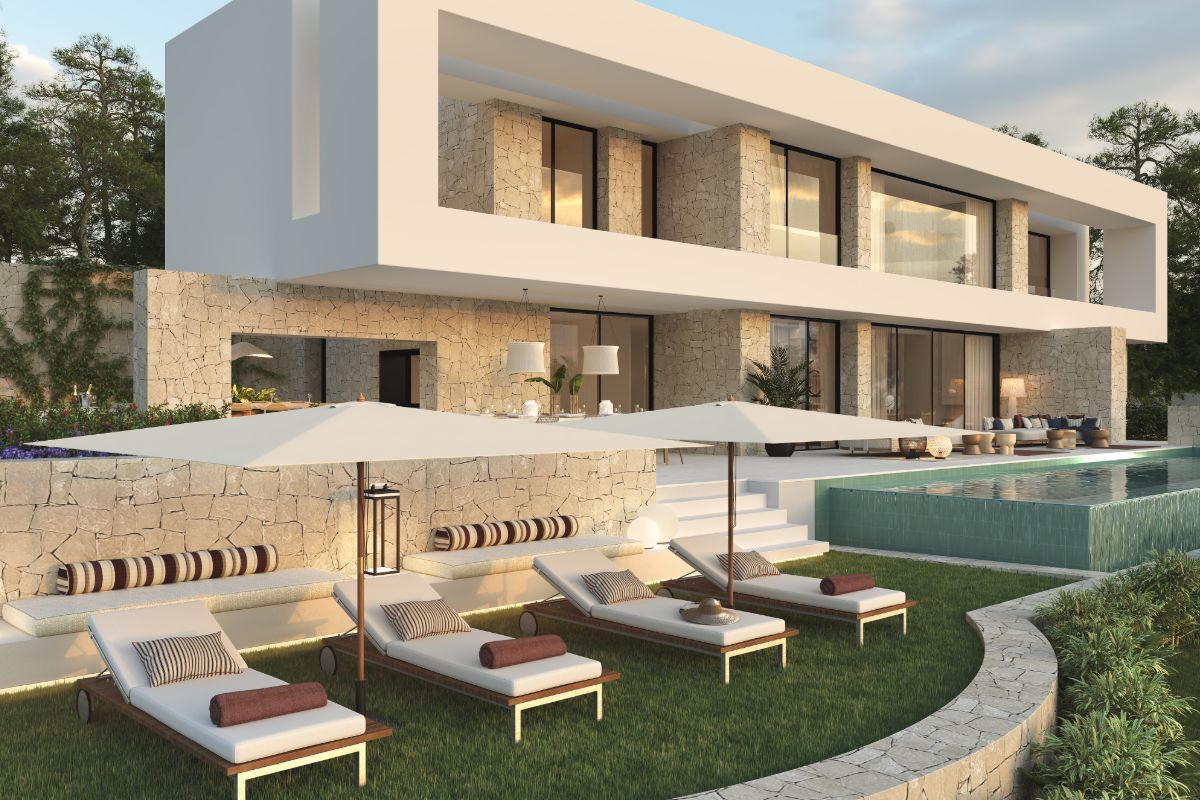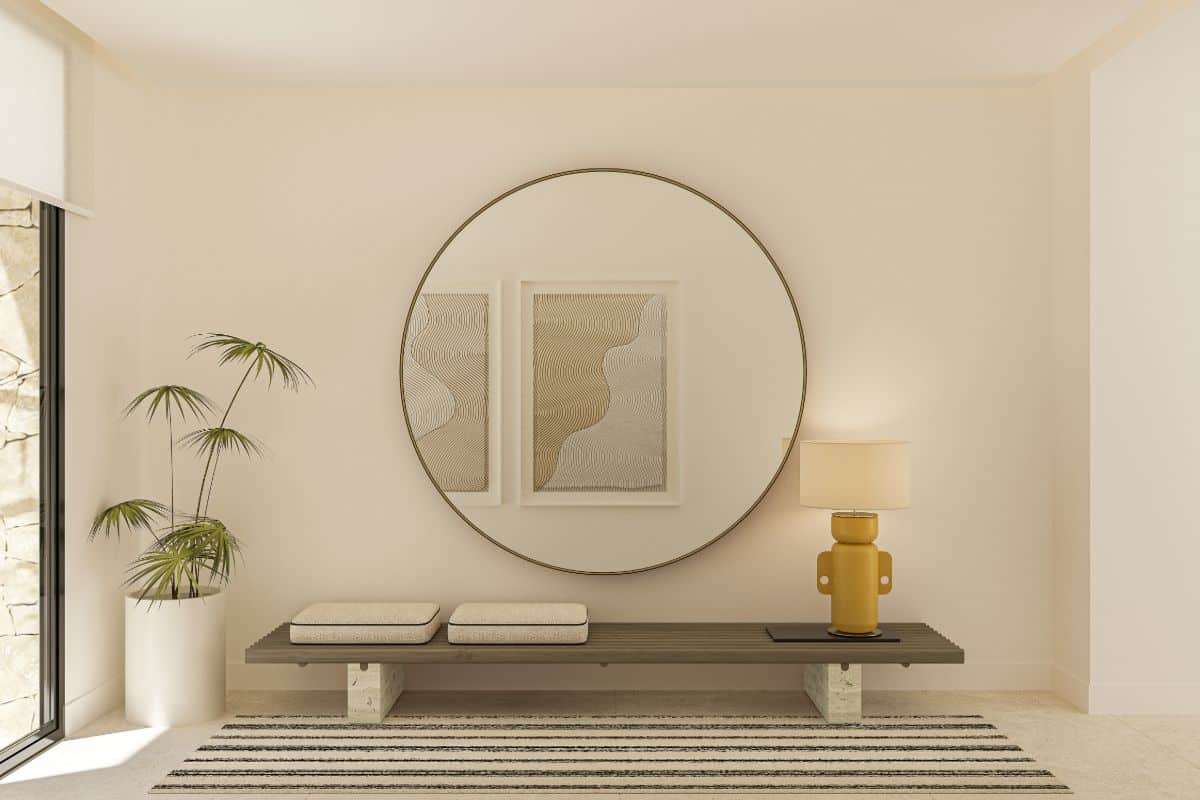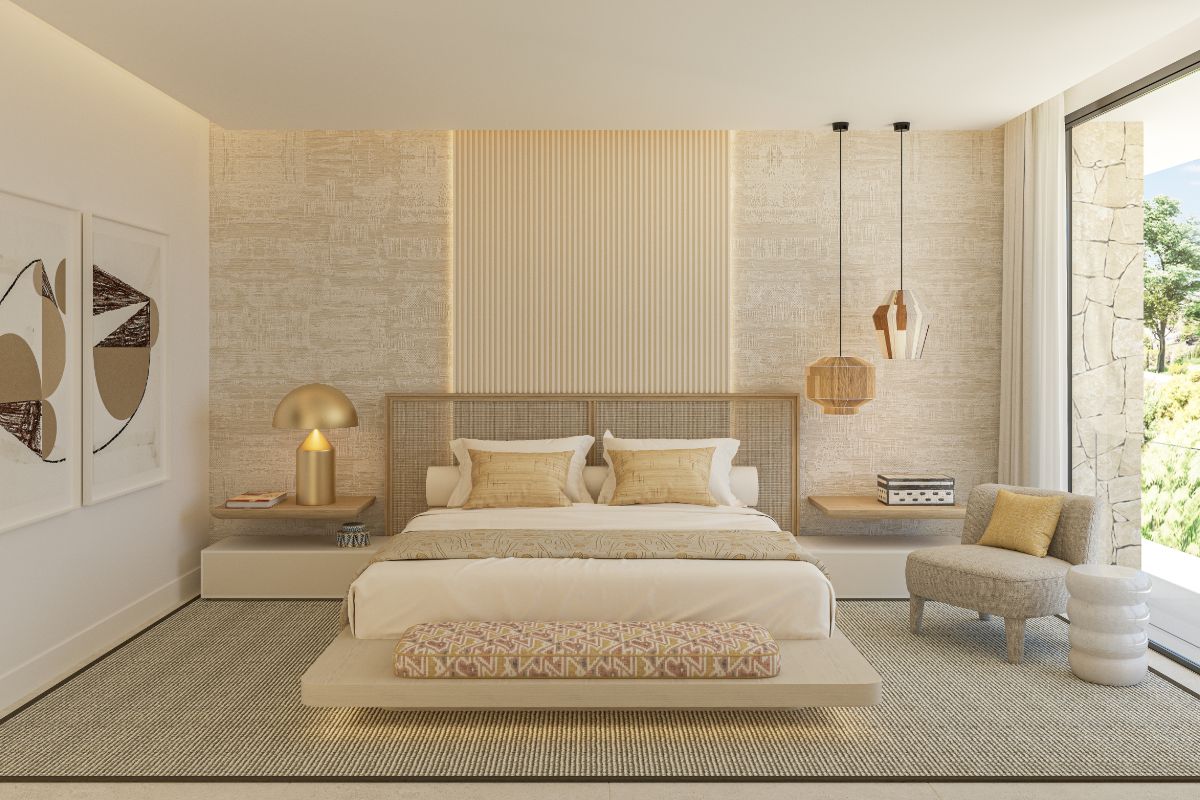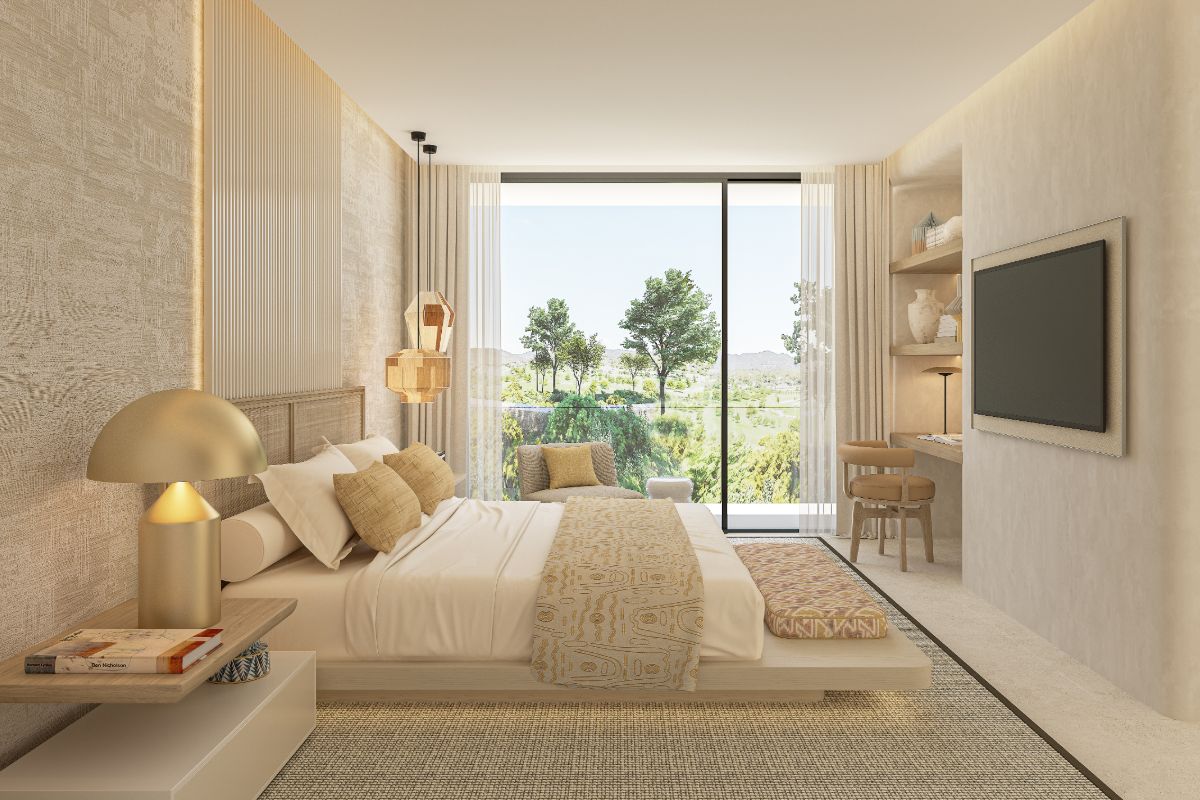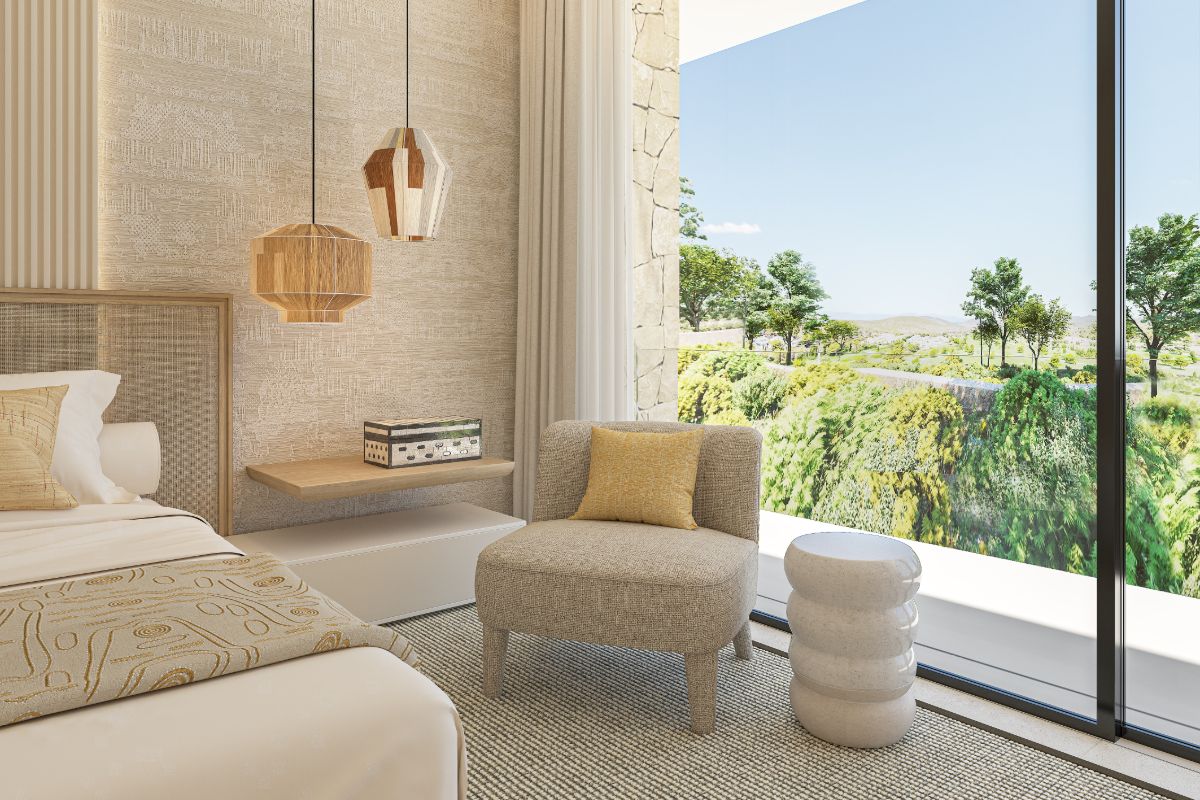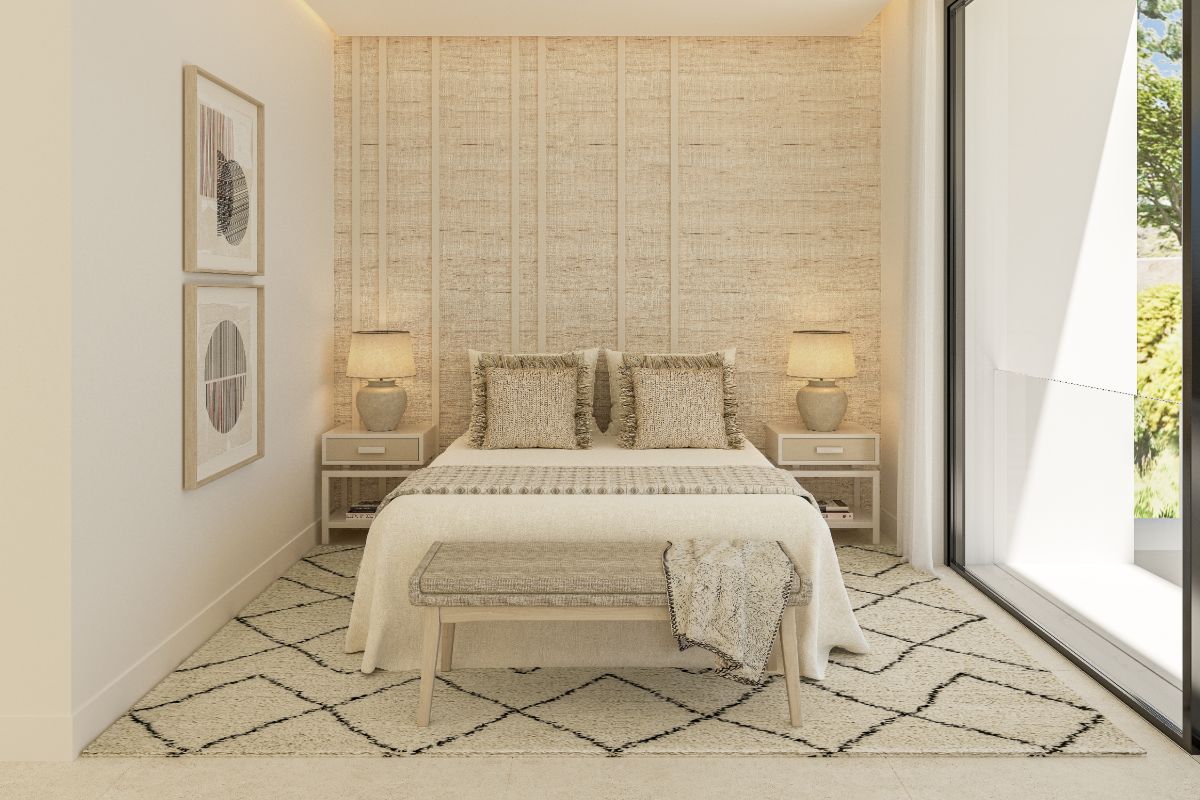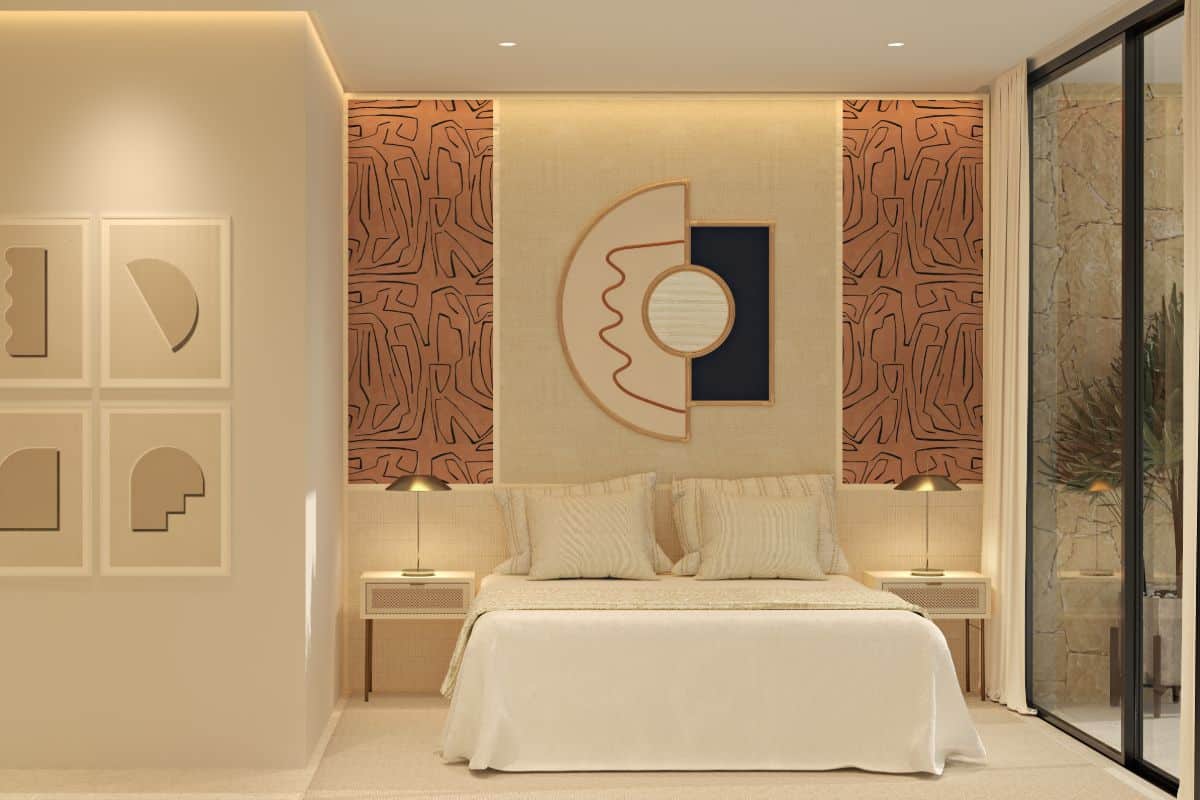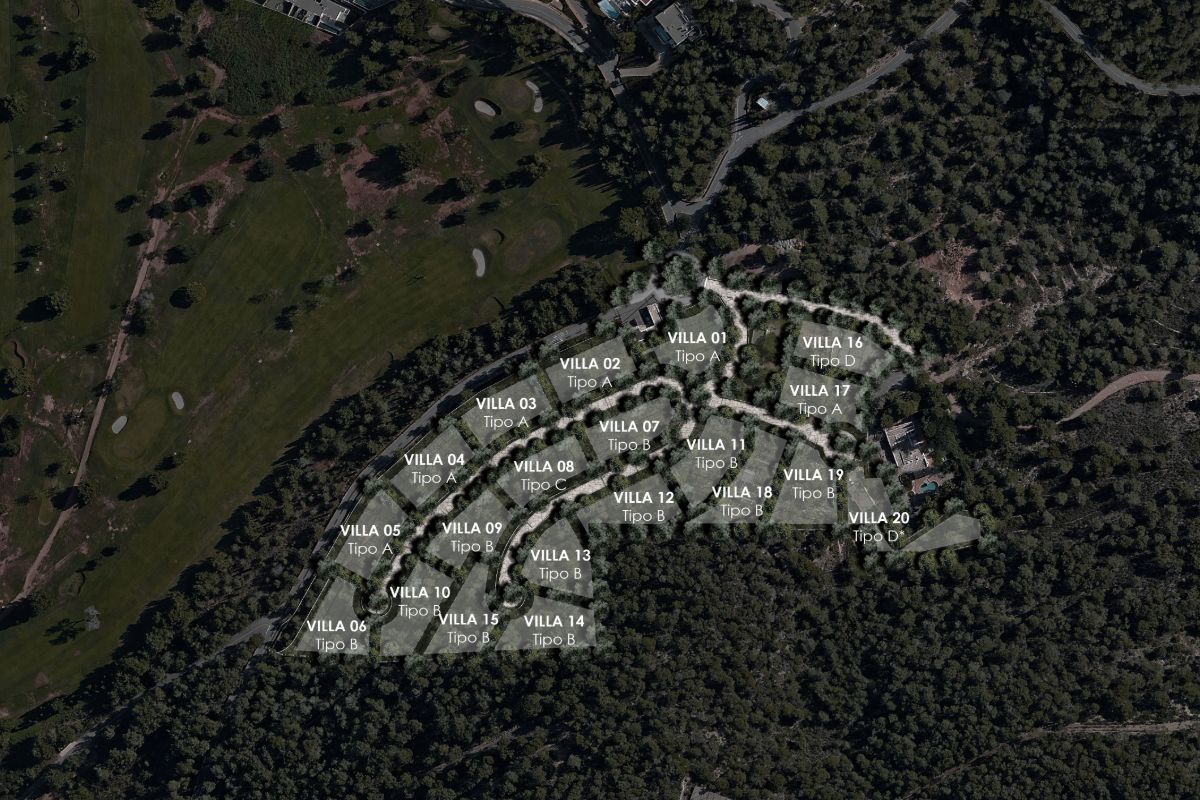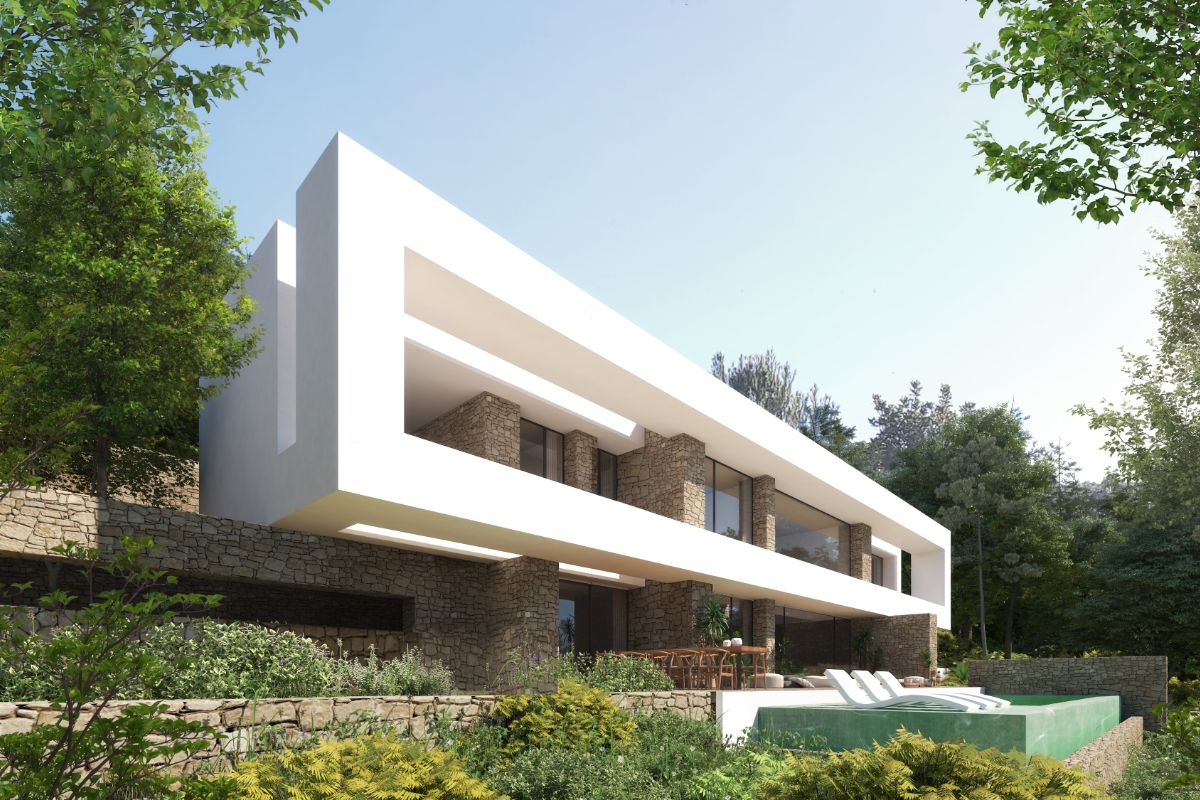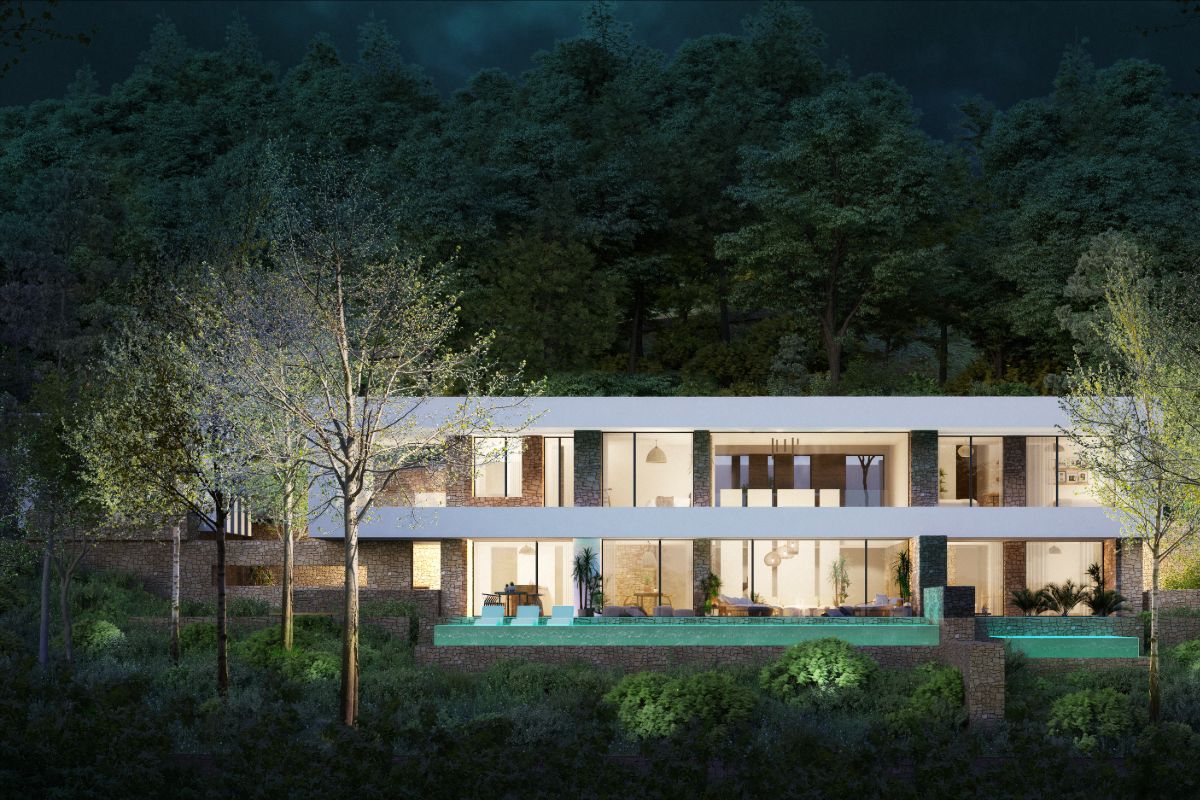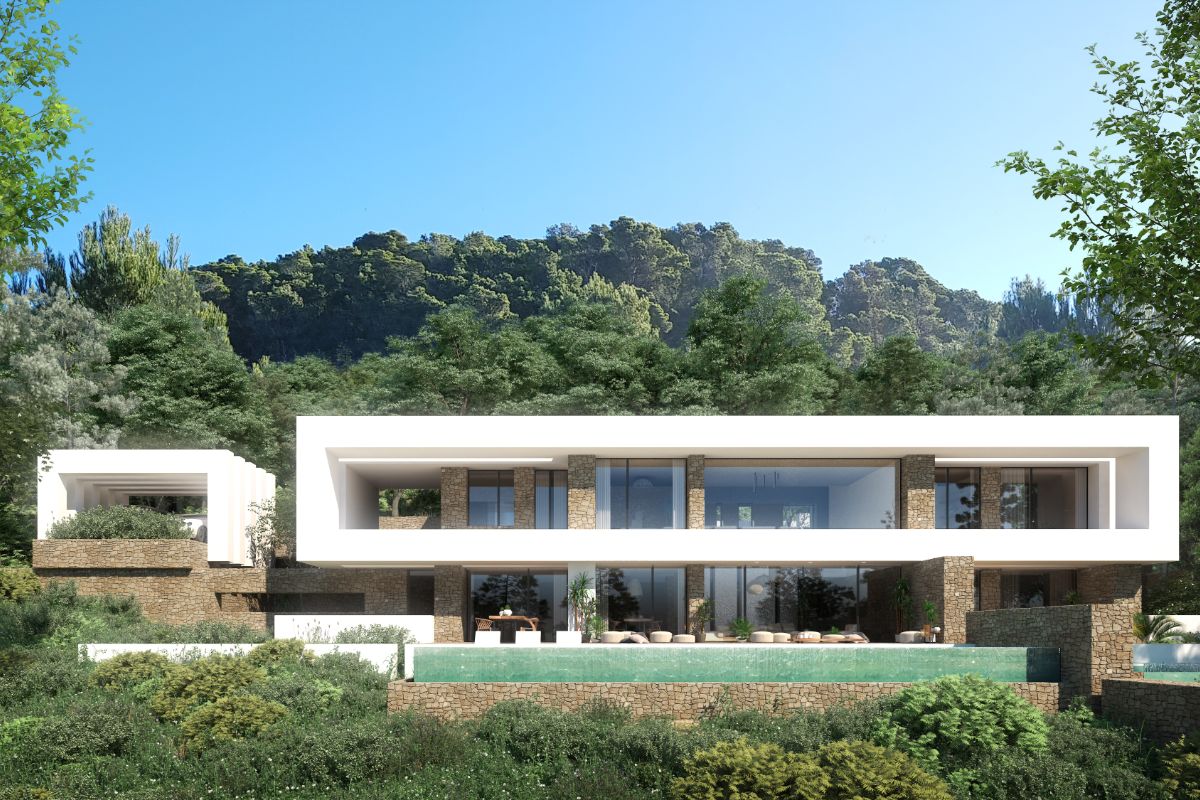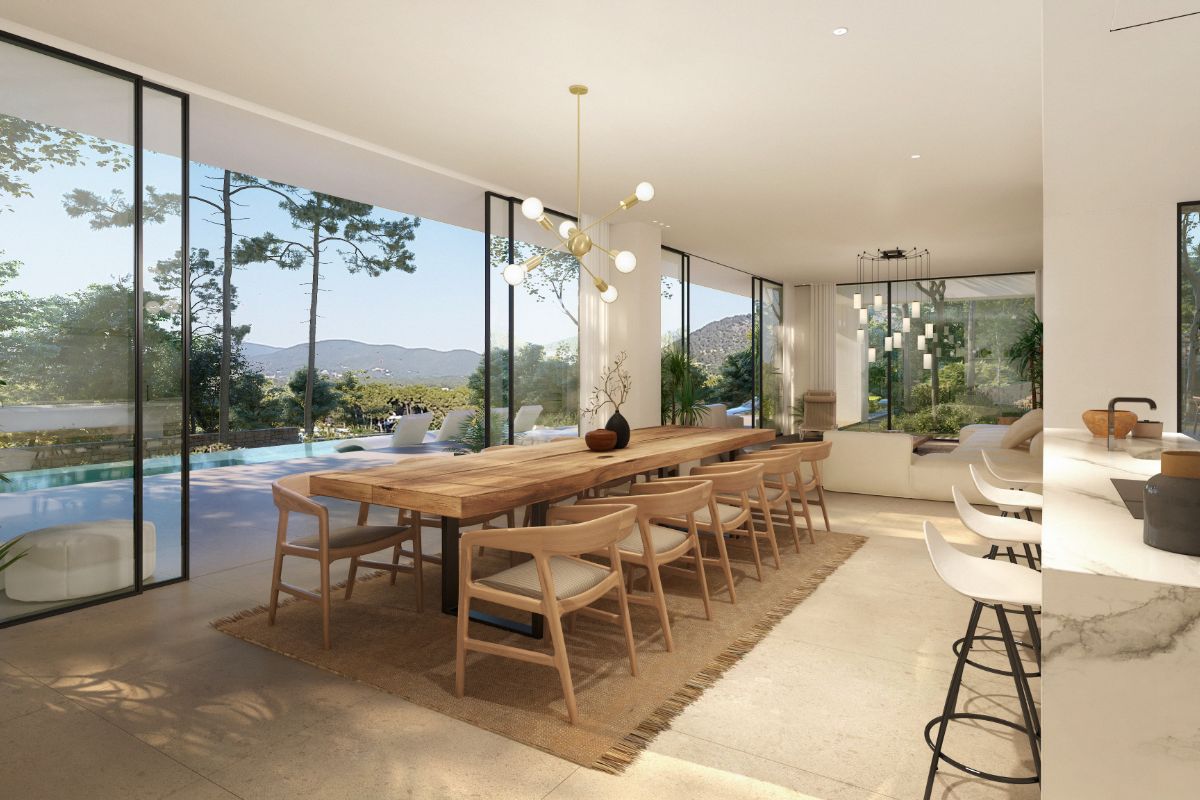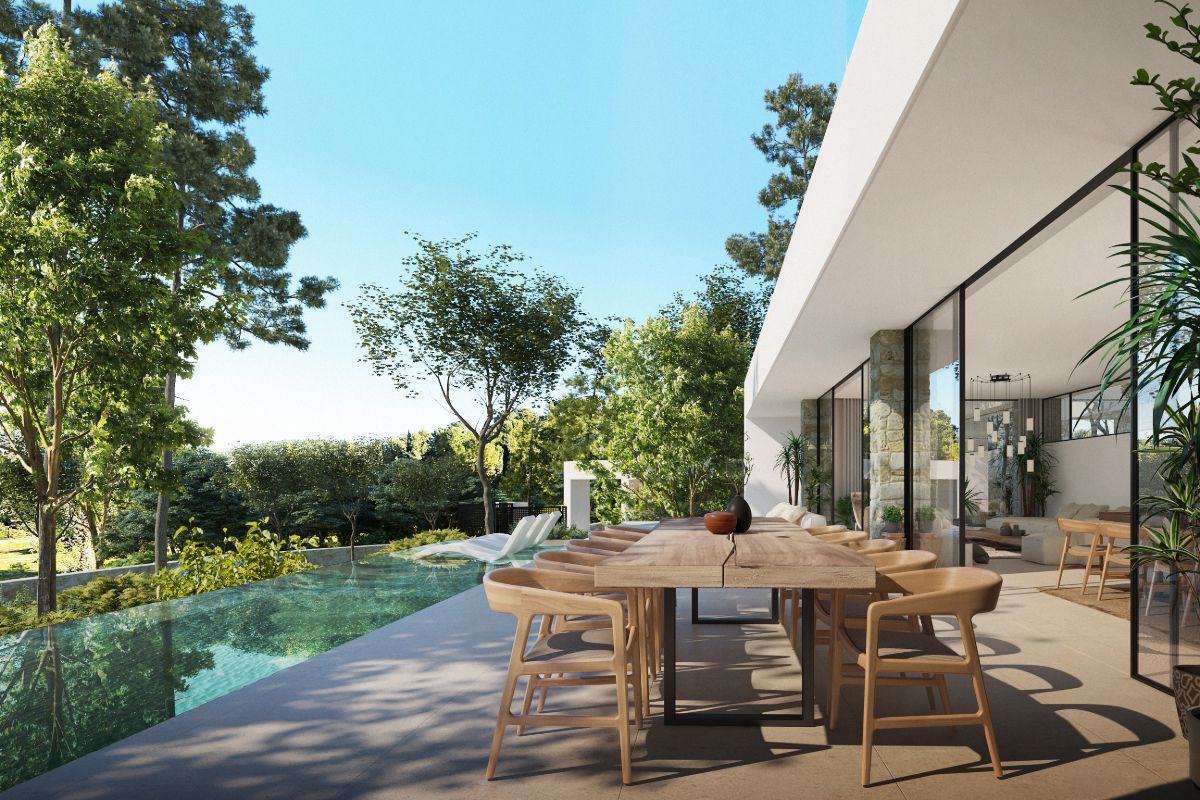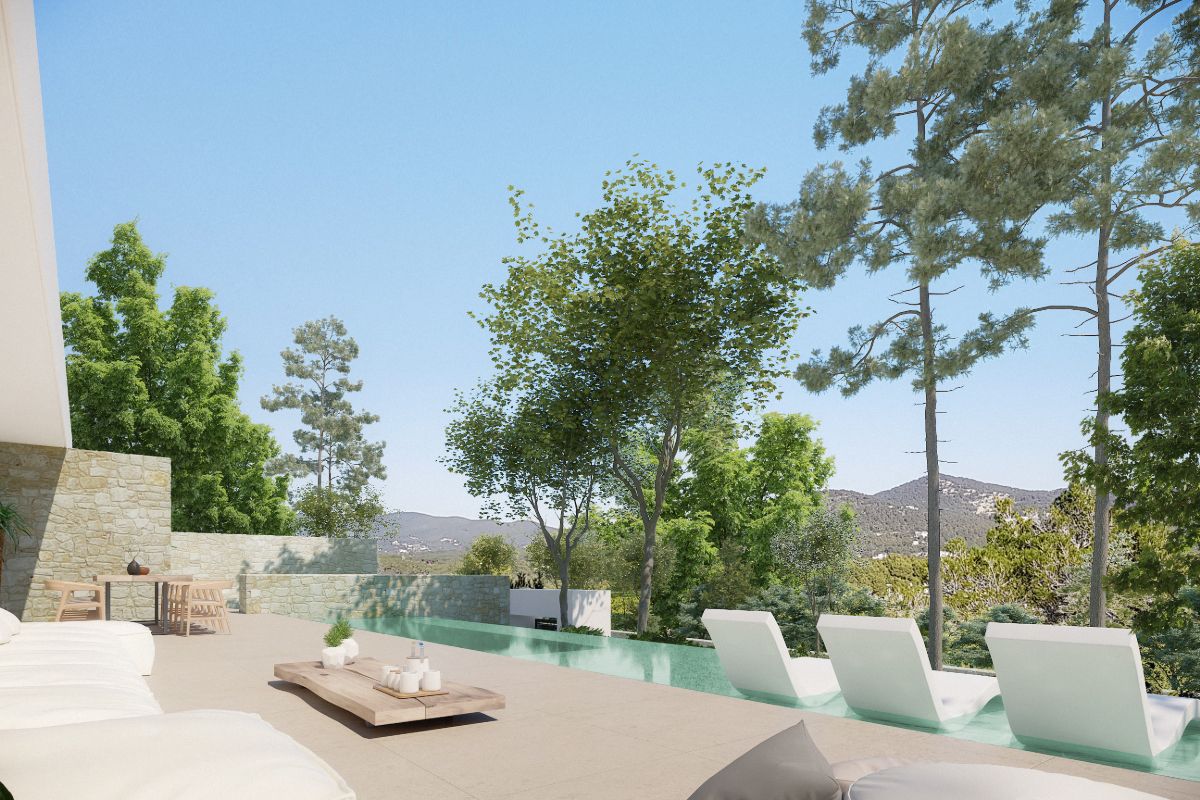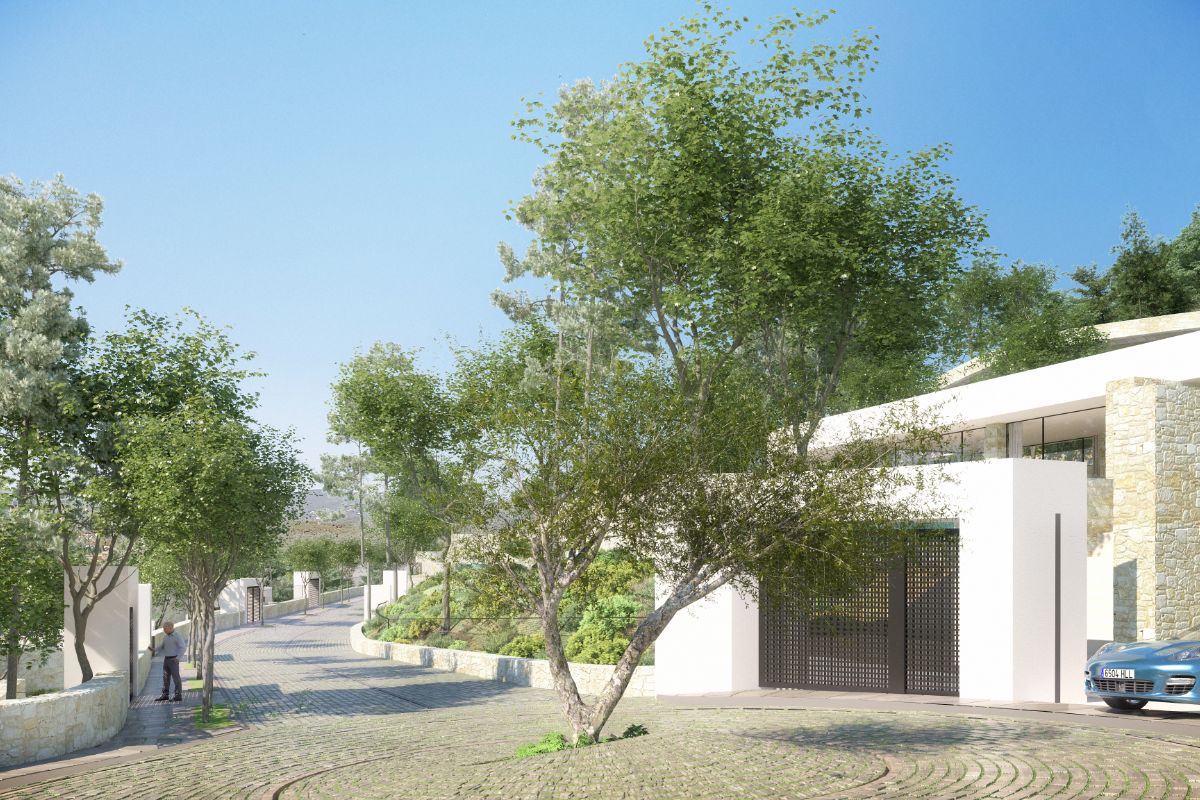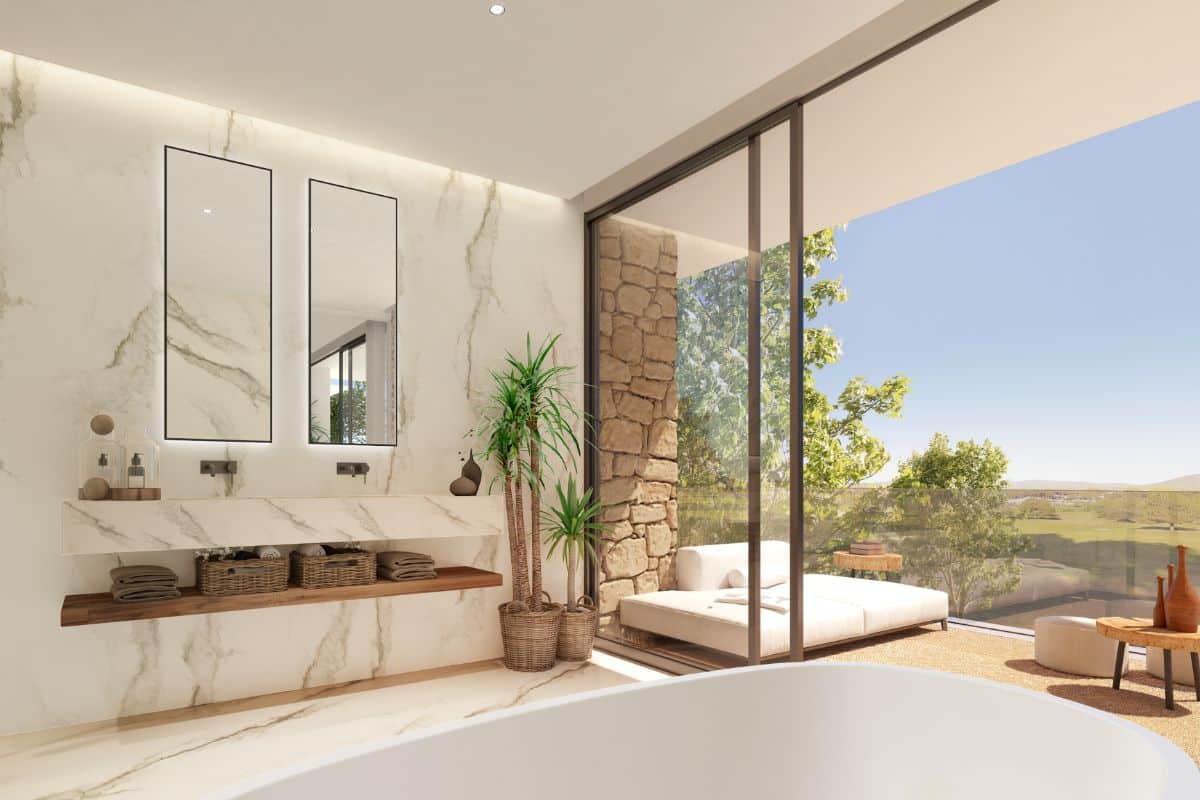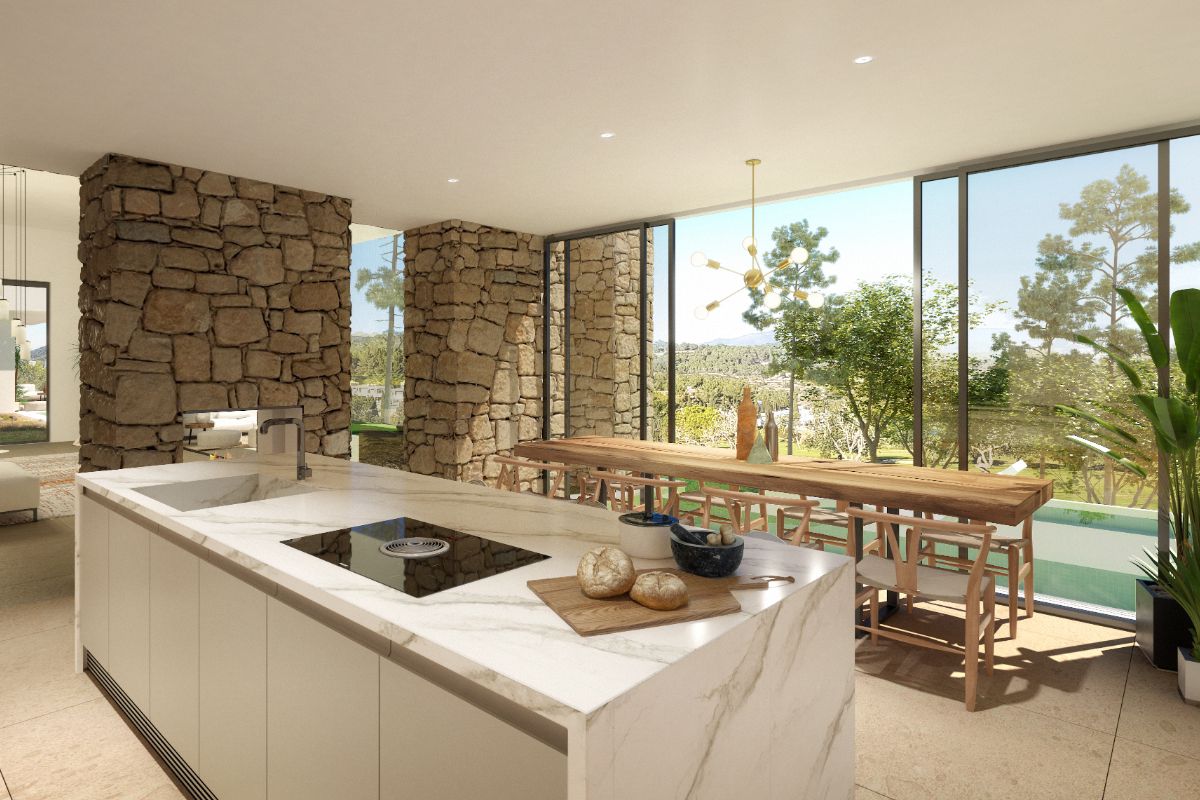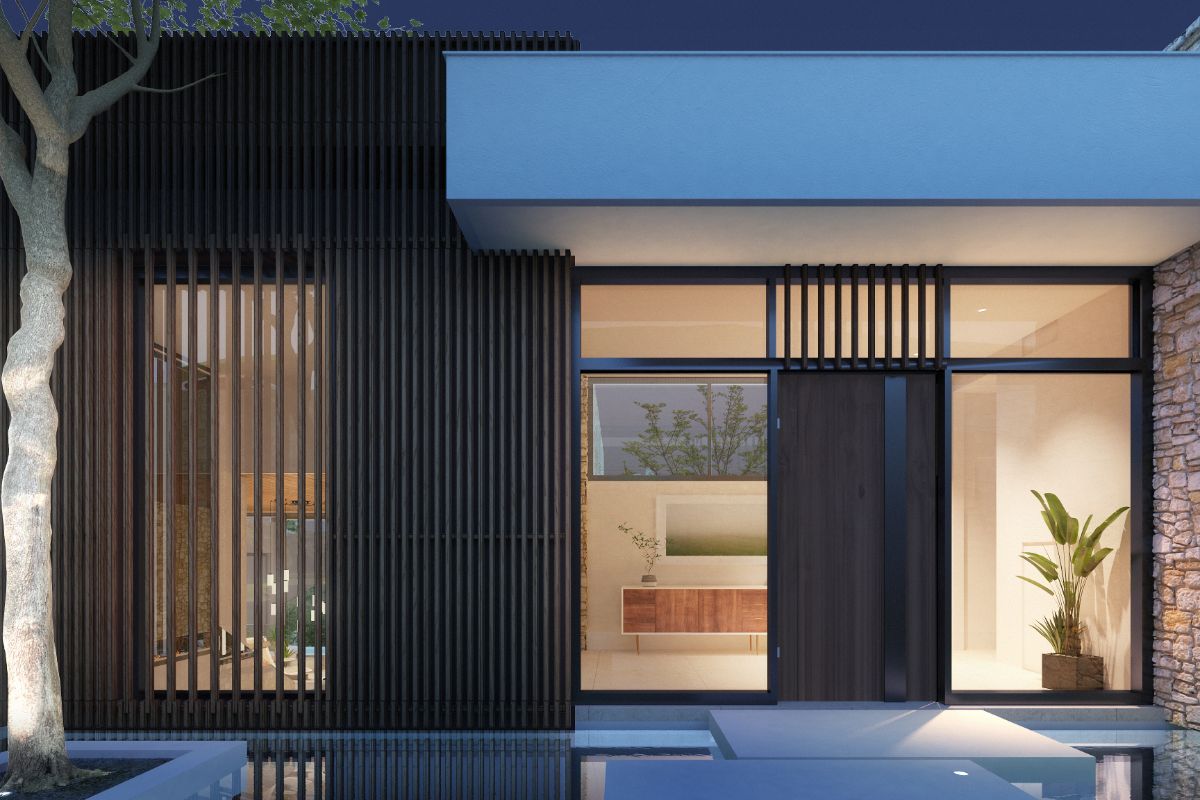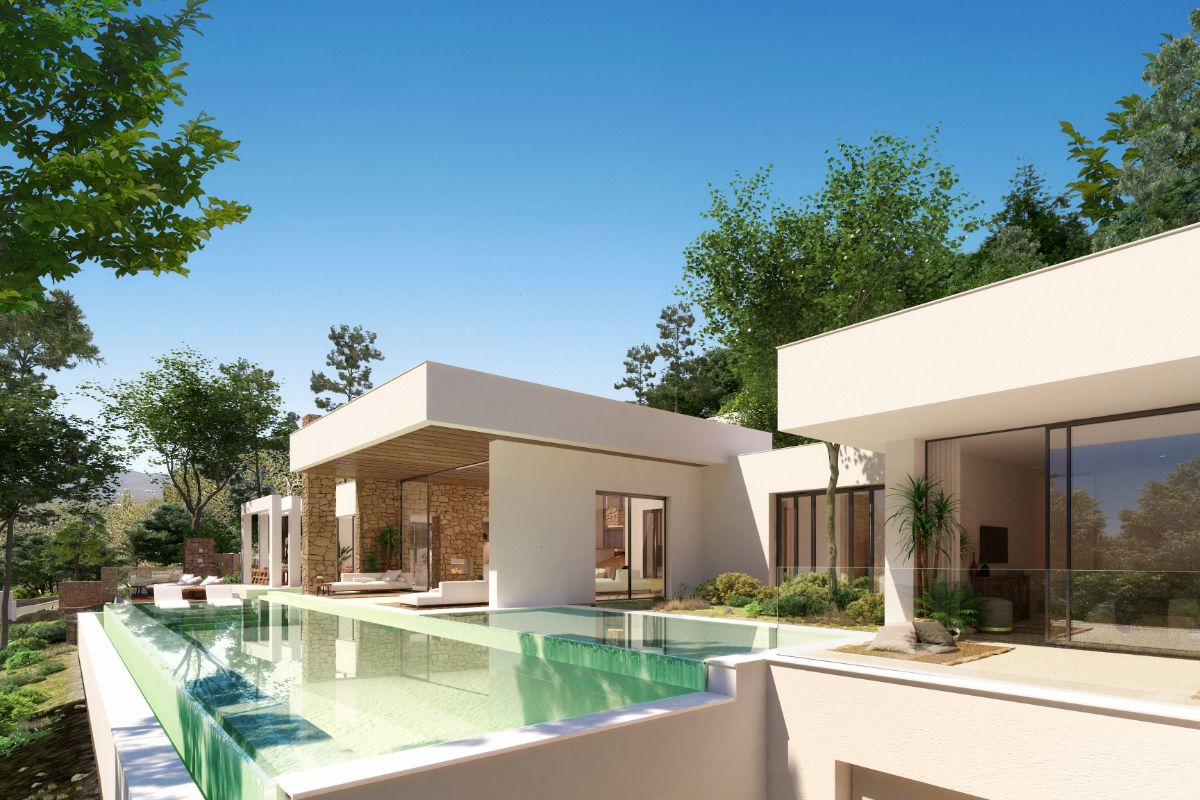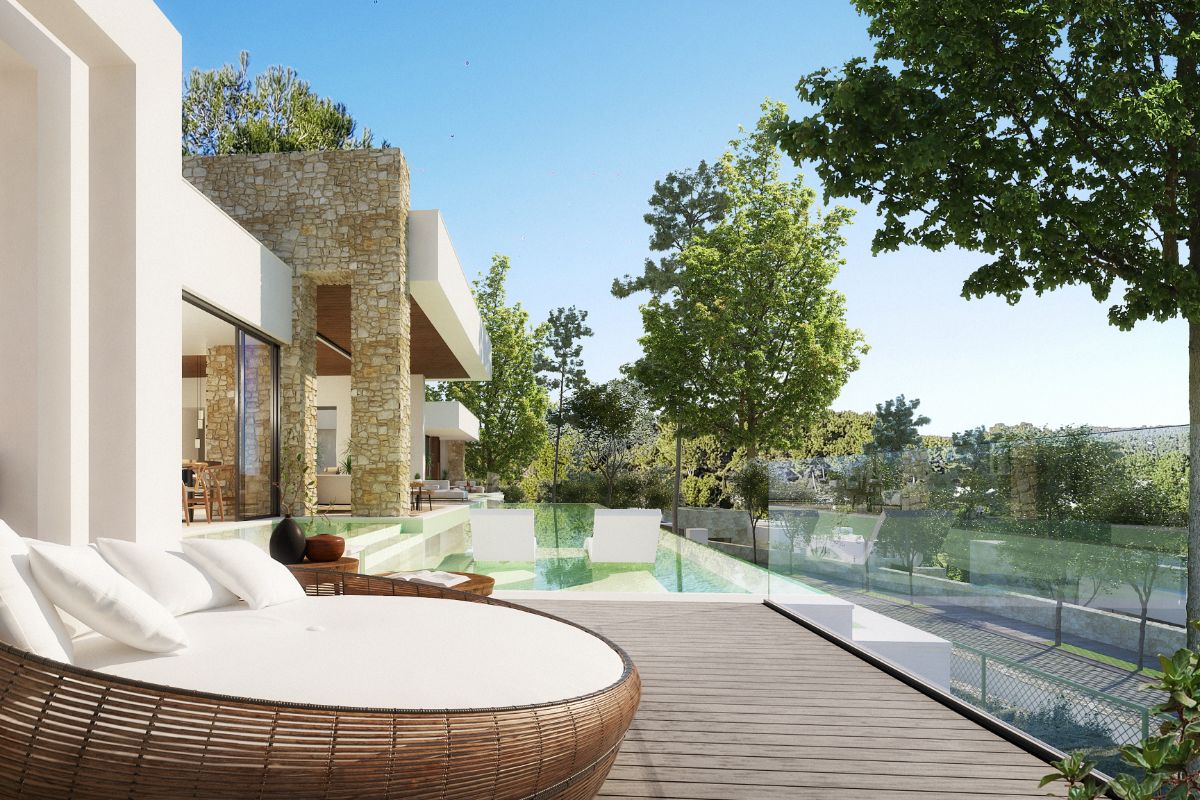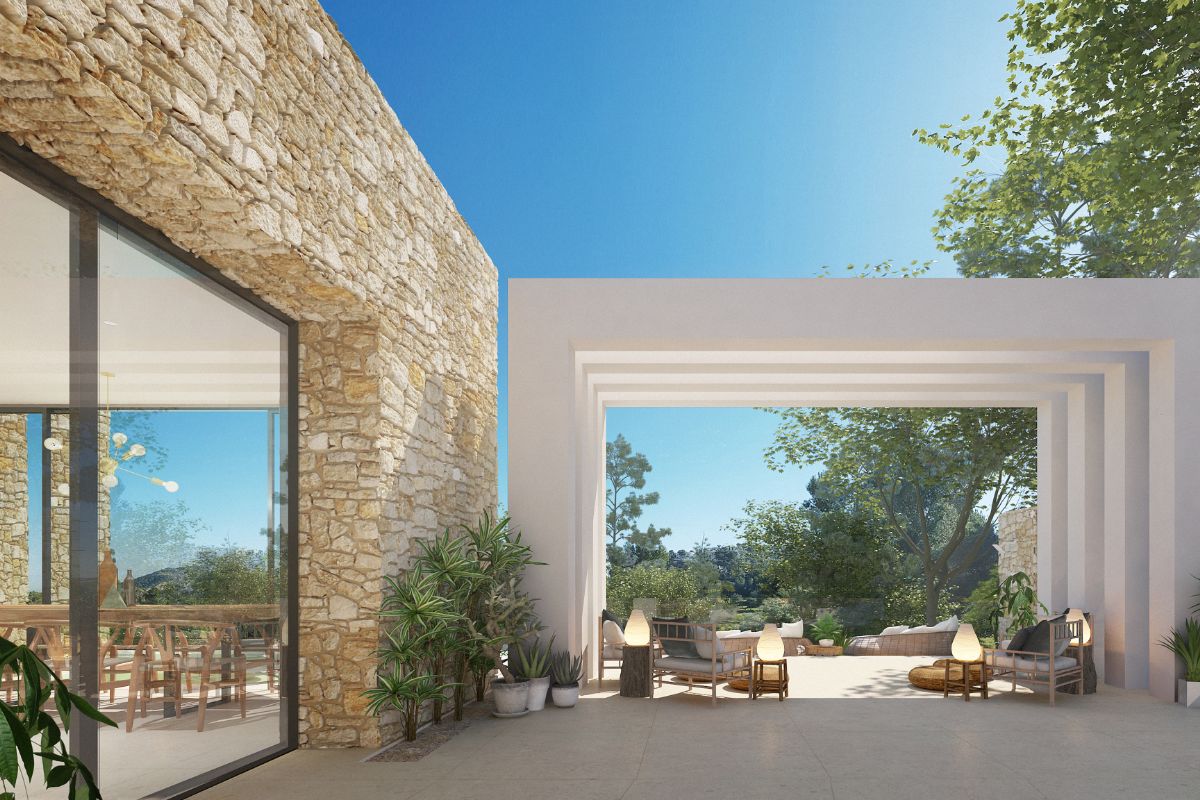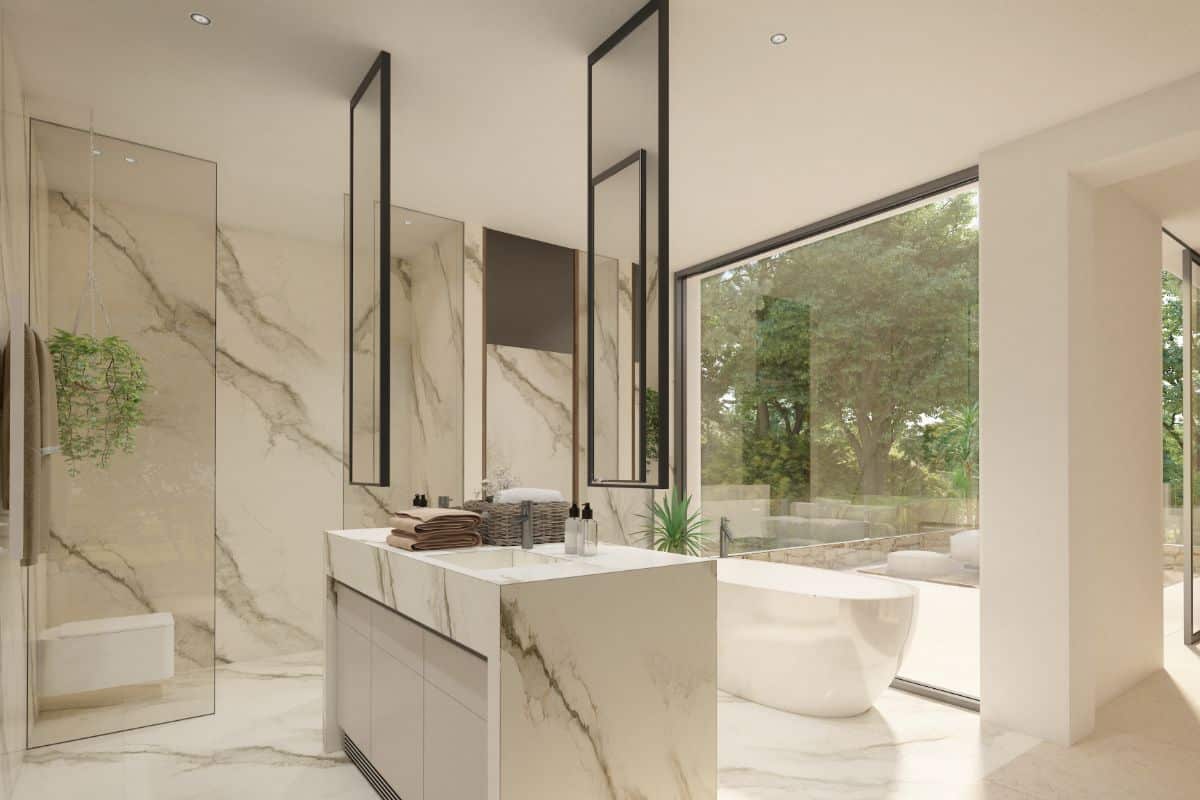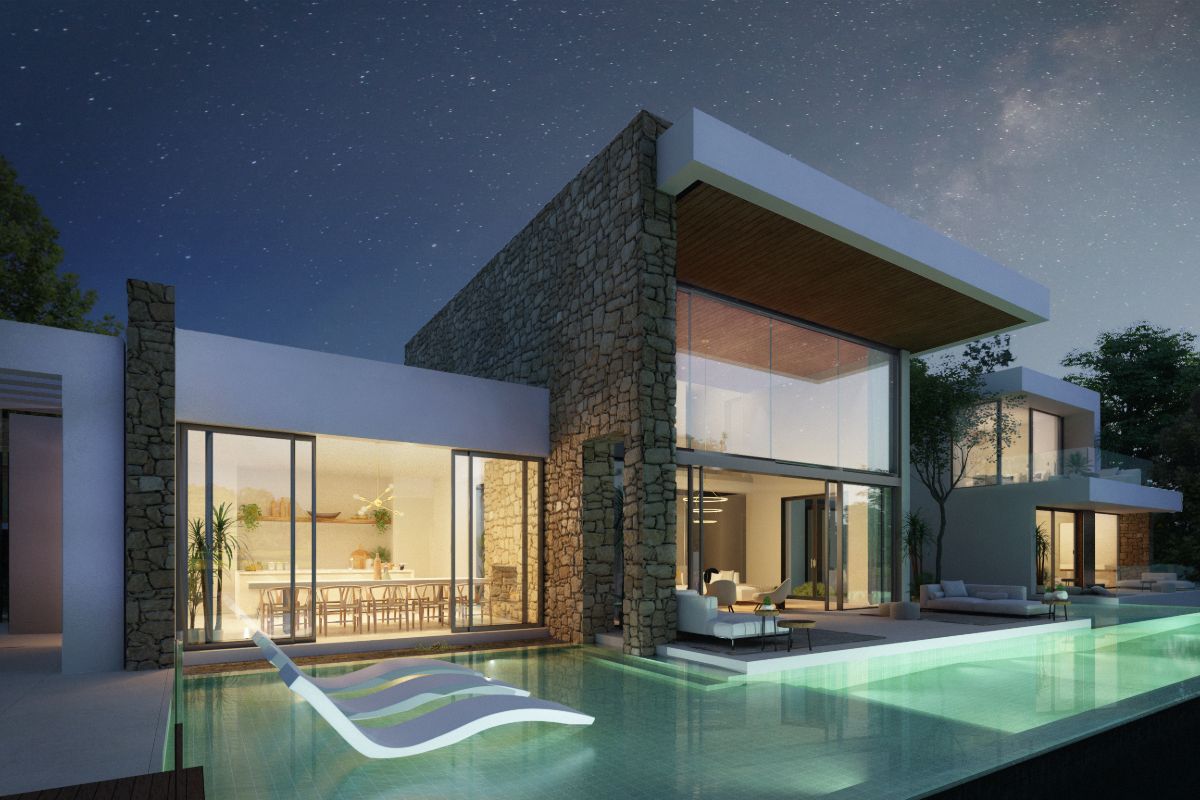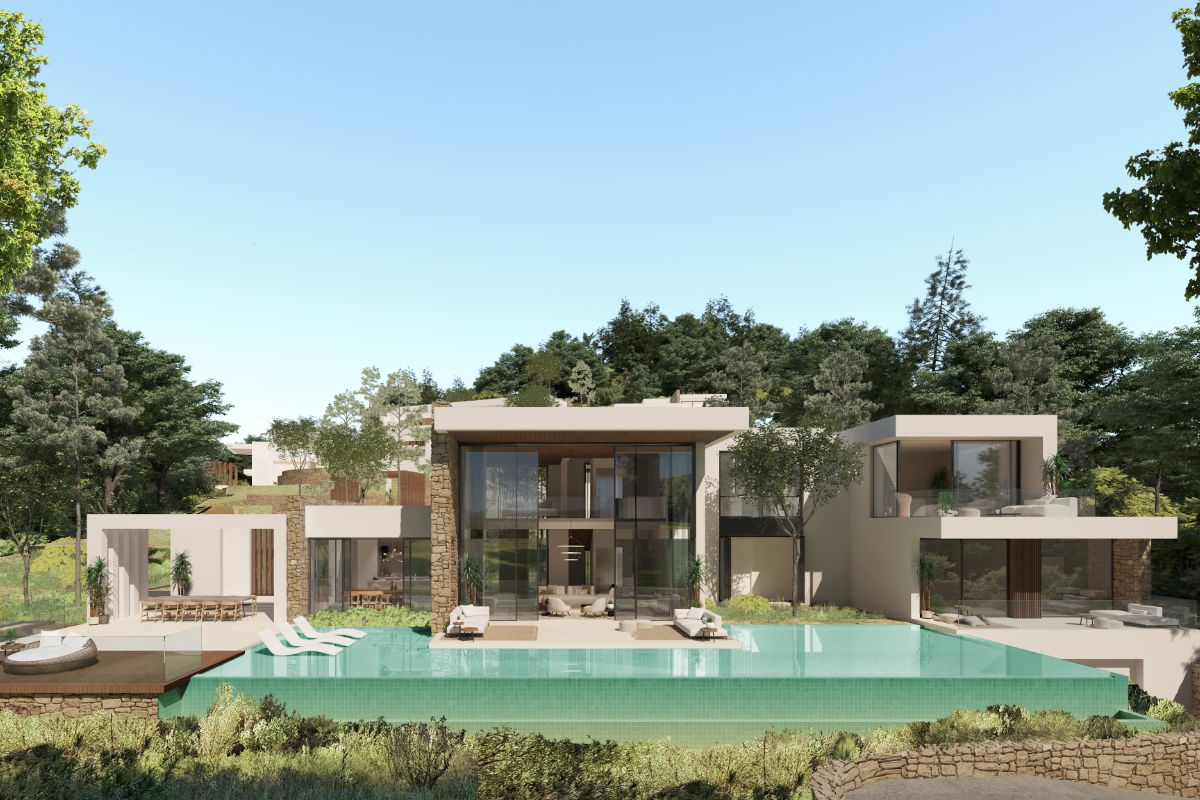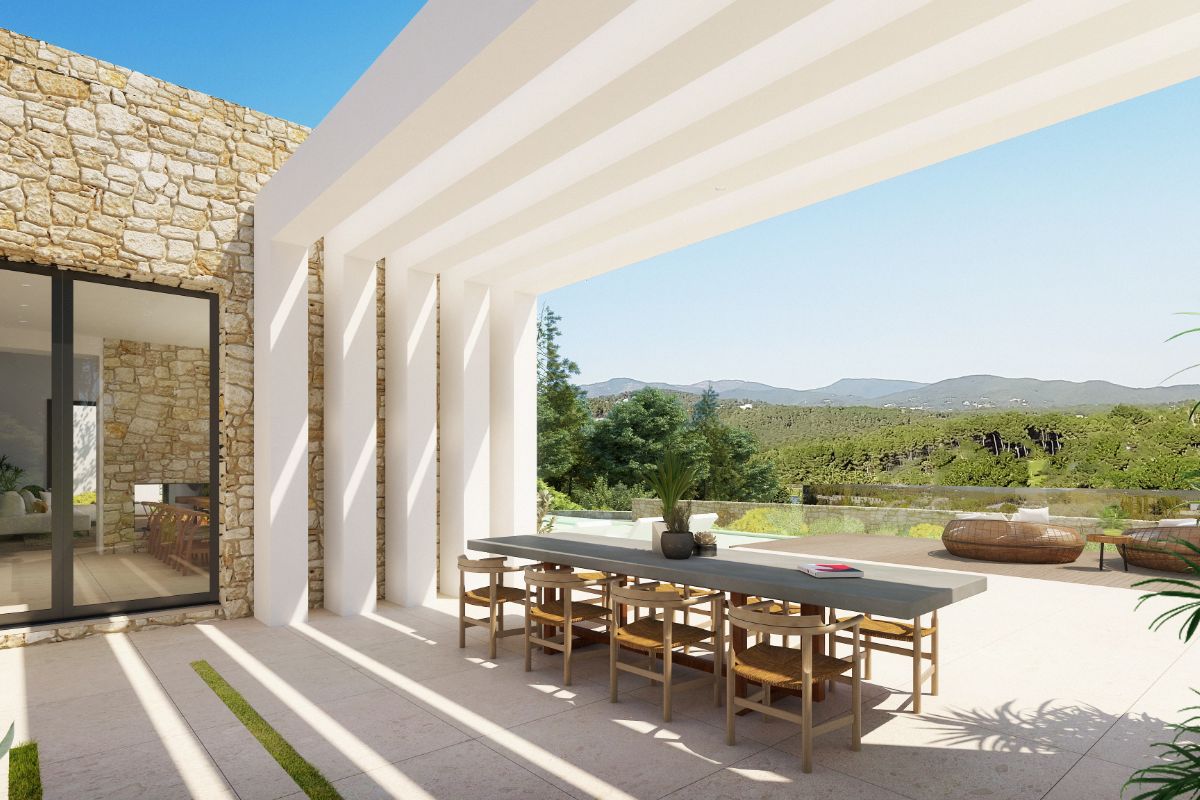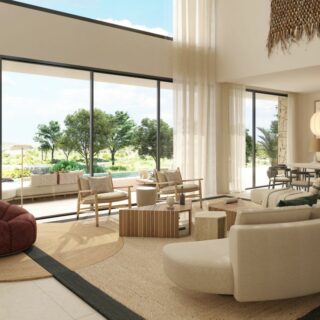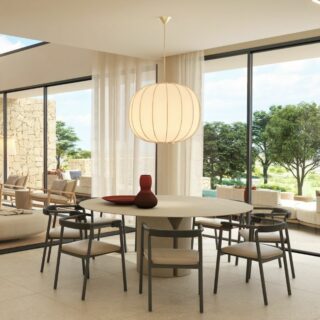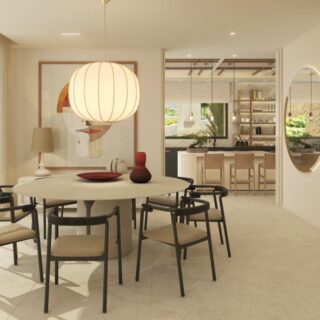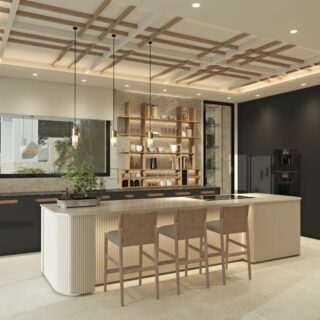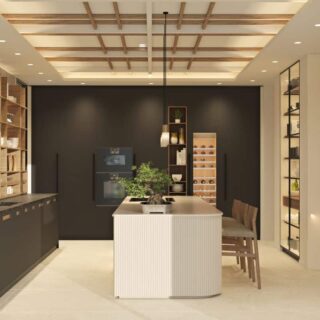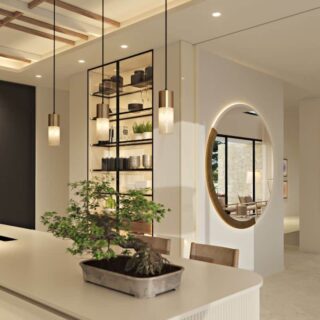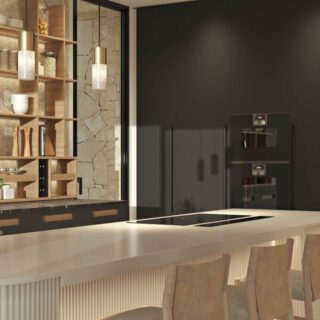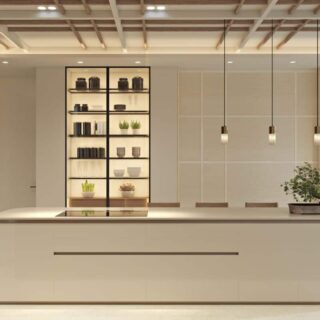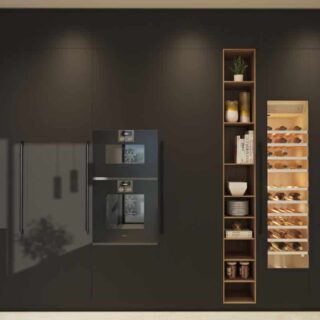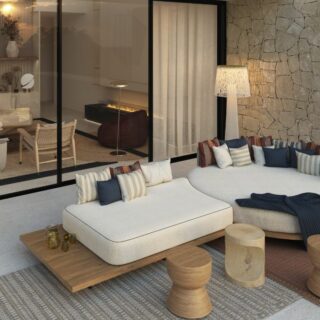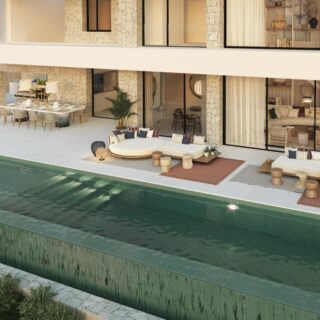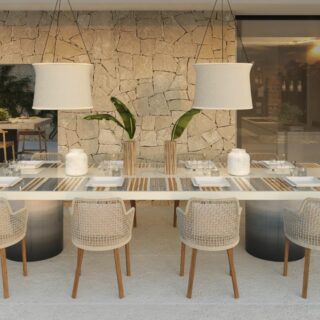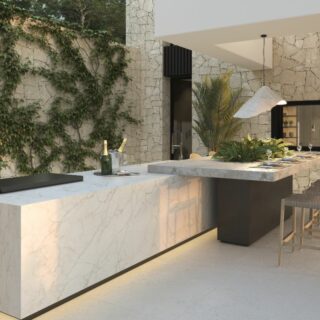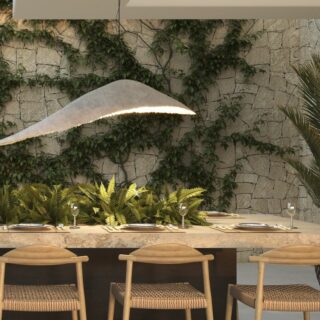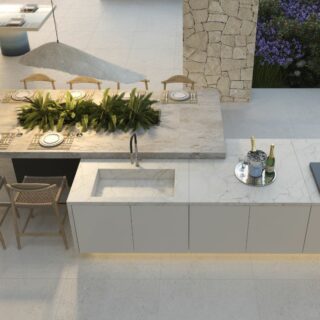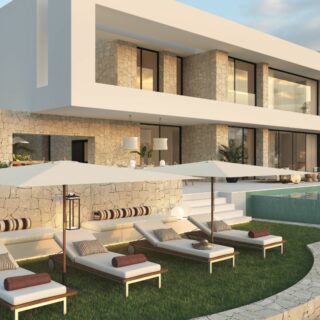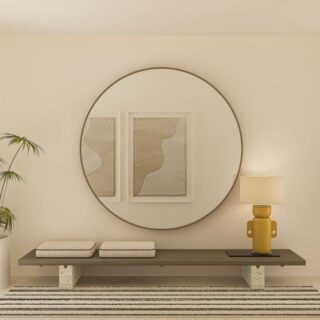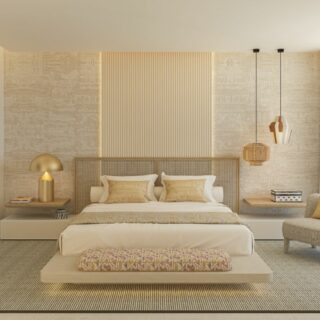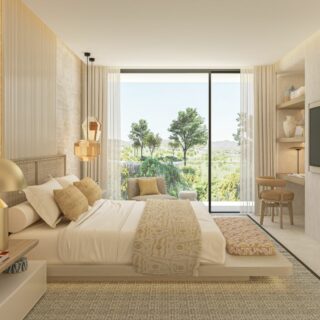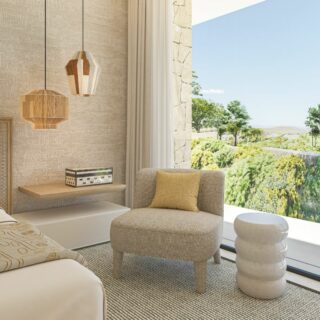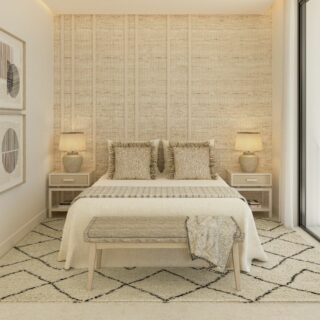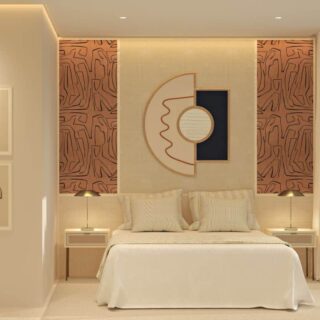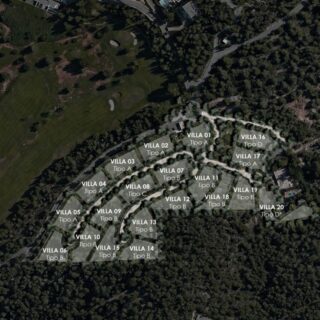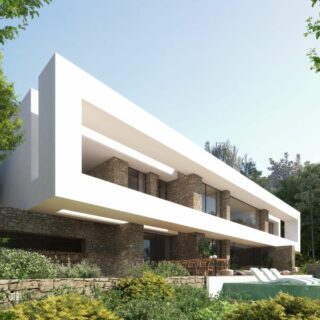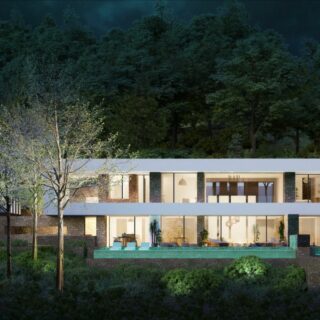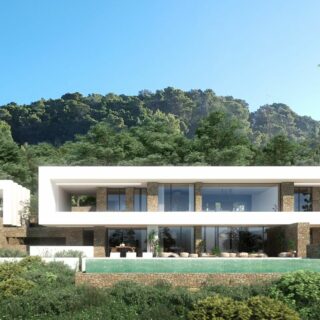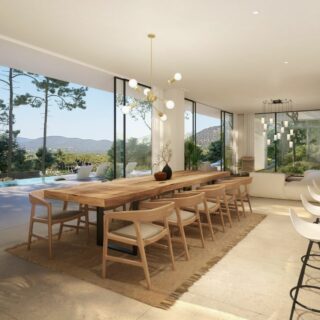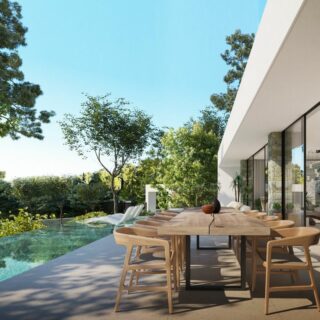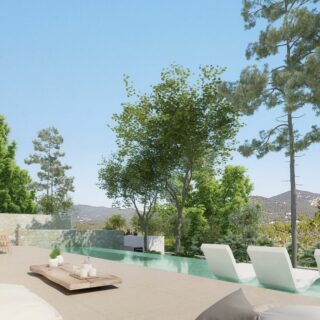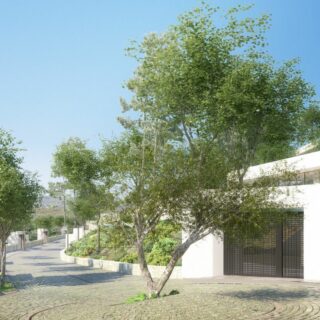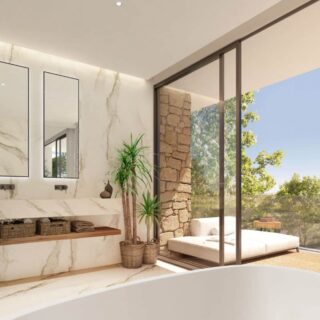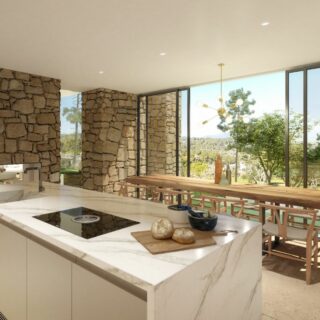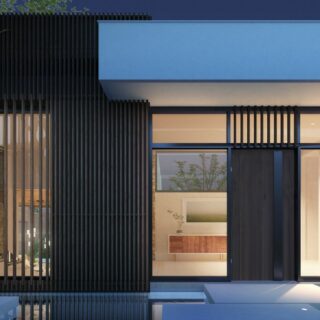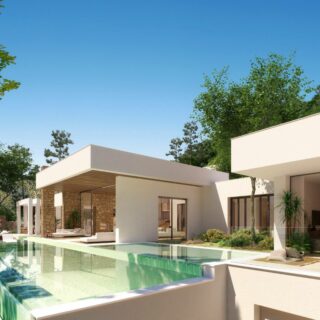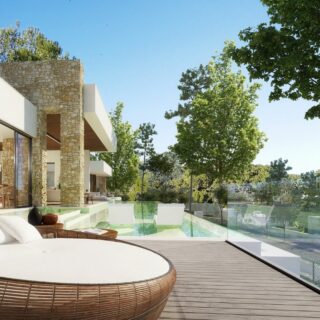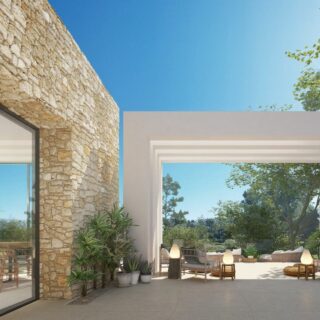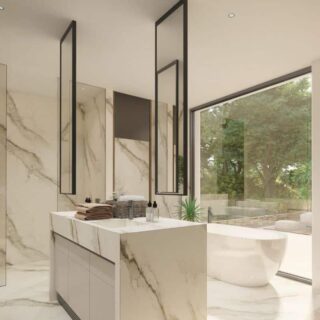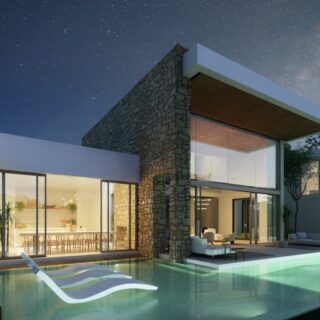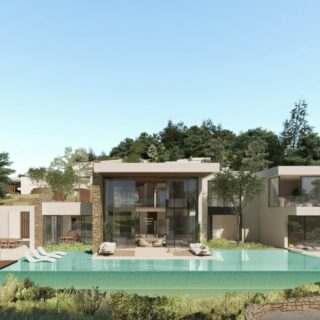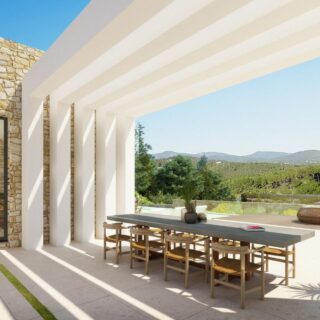 Enjoy lots of privacy in your villa, though being part of a secured community with controlled access and good quality security. The luxury home development fully respects and integrates with its natural environment, resulting in rich landscaping in and around the development. From the villas, you will have direct views of the golf course. Still, the beach and Ibiza Town are just a 10-minute drive away.
The Villas
Owners and their guests will need to pass the 24h manned security before entering the community. From there, private roads, lead to each of the villas. The properties sit on a land of 1.500m2 with complete privacy from neighbouring residences.
The villas have been designed with outdoor living in mind. Even inside, you will feel one with nature due to the big windows and high ceilings that allow lots of light to come into the house. Though all with the idea to keep the properties as energy-efficient as possible. Each of the villas enjoys an elevated position offering panoramic views of the golf course and the pine forests behind. One of the features that really characterize the design are:
– The double-height motorized sliding doors where needed,
– Optimization of the internal airflow with aero-thermal systems,
– Water efficiency (rain-water collected, cistern and filters),
– Silver rating LEED (Leadership in Energy and Environmental Design), minimizing the environmental impact
There are 4 types of villas, ranging from 4 to 5 bedrooms, from a single floor to double floor and from 465m2 to 520m2 of living space. Each of them owning their own set of characteristics tailored to a specific end-user.
The Location
Roca Llisa is located on a 10-minute drive from Jesús and a 15-minute drive to Ibiza Town. Popular places in the area are Cala Bonita, with its lovely higher-end cuisine and (virgin) cocktails. The idyllic beach of Cala Olivera beach in Roca Llisa will be a 10-minute drive from your villa, as well as the beach of Talamanca which too offers many places for a good paella or morning breakfast.
In all, the perfect place for a family with younger or older kids. On top, if you love golf, you will be close to practising your favourite sport. Are you single and just love to invite friends and/or family now and then? It's the perfect place to relax & rewind from your busy life.
Contact us for the latest availability and prices.
Property taxes estimate:
€0
Long Term Rental Estimate
(Annual)
Short Term Rental Estimate
(Weekly or Monthly)
Maintenance Pool and/or Garden
(Monthly)
Santa Eularia des Riu , Roca Llisa
Santa Eularia is Ibiza third largest town and is the perfect location for families and a more quiet holiday. There is and exclusive marina, excellent shopping and a thriving all year community the life in this town.
Discover Santa Eularia des Riu
Property moodboard