Payment Plans & Costs to Consider when Buying Off-Plan Property in Ibiza
How does buying new developments in Ibiza look financially? How much do you need to deposit? What extra costs can you expect when buying off-plan property in Ibiza? In this second article in our series around this topic, we will update you on the financial aspect of buying off-plan property in Ibiza. Pros and Cons…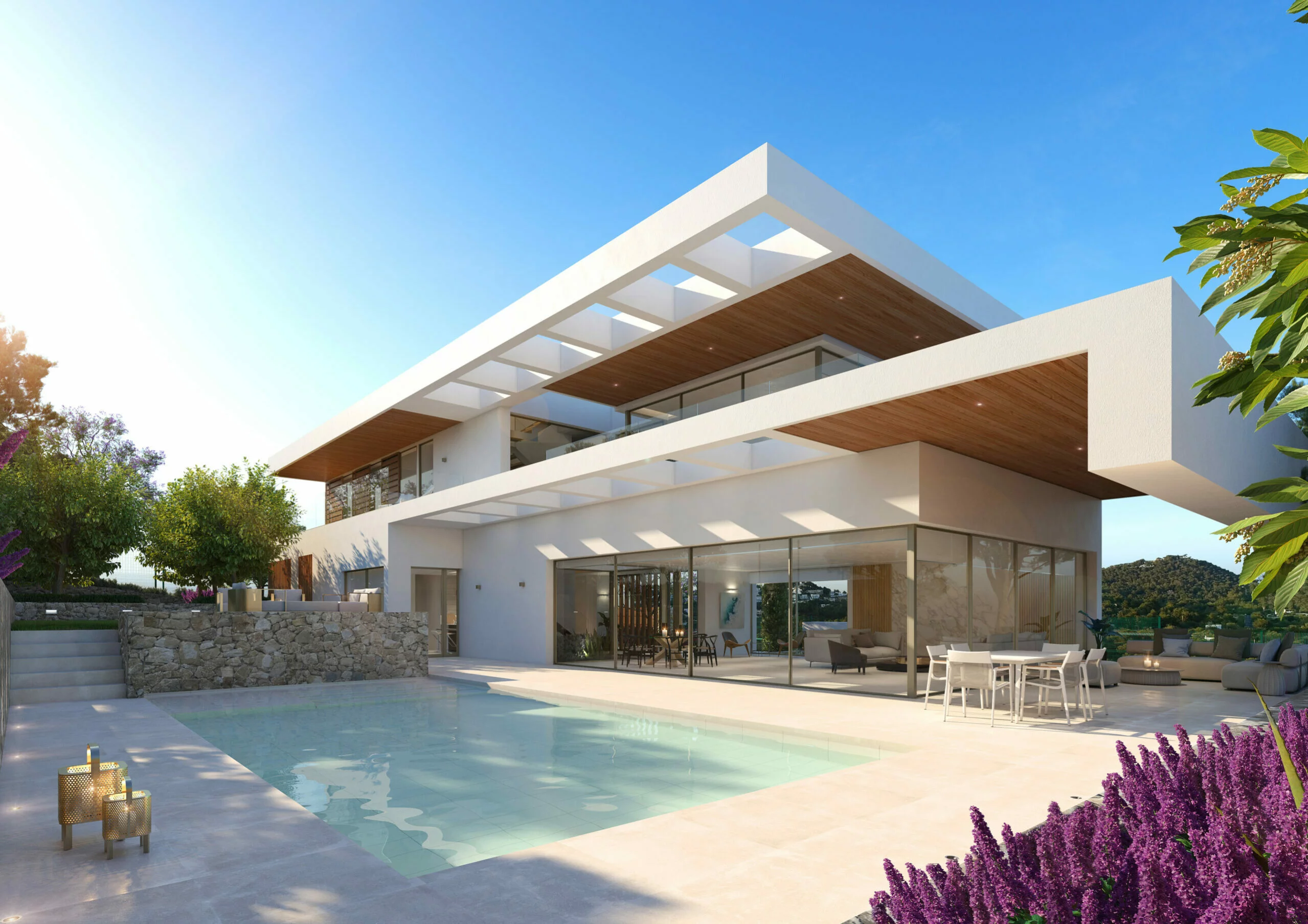 How does buying new developments in Ibiza look financially? How much do you need to deposit? What extra costs can you expect when buying off-plan property in Ibiza? In this second article in our series around this topic, we will update you on the financial aspect of buying off-plan property in Ibiza.
Payment Plans & Costs to Consider when Buying Off-Plan Property in Ibiza (below)
Payment Plan
Payment plans are likely to be different for each purchase, as a number of factors can come into play during the process. Once you have signed the contract of sale, you'll make the first payment. After that comes the wait for the property build to complete, which could be anything from a few months to two years down the line. Depending on what has been agreed with your developer, you will make payments at defined periods throughout the build. 
So, for example, a payment plan could look like this:
Reservation fee 
This is a type of deposit that will reserve your chosen property. A reservation fee is usually somewhere in the region of €5,000-€20,000, depending on the property price.
Purchase contract
This is when you will pay a larger proportion of the property value, usually somewhere between 10% and 30%. For early-stage developments, where you'll be waiting some time for completion, you're likely to pay 10%. For developments nearing completion, where perhaps only the final decoration and paperwork are outstanding, developers are more likely to request a 30% deposit.
Finished structures
Applicable only if you paid a 10% deposit for early-stage development, once construction of the structural elements is complete, you will pay another 20%, taking your total payment to 30% of the property price.
Signing the deeds
Once the property is fully complete and ready for handover, you will pay the remaining 70% of the property price to finalize the purchase. If you have secured a mortgage, it's at this stage the bank will make the agreed payment to the developer.
Developers are obliged to provide a bank warranty for each payment, so your money will be always protected.
Costs to consider when buying Off-Plan Property in Ibiza
Acquisition Price
The acquisition price is the property price agreed between you and the developer. Although negotiation on price is standard practice in some home-buying situations, with new-build properties, you shouldn't expect to obtain a discount.
VAT
Be aware that you are liable for 10% VAT* on payments made to the developer, but your mortgage will not finance this, so you will need to make provision for this from another source. *on current rates 
Stamp Duty
On completion of your property purchase, you will need to pay stamp duty. The amount you pay will be a proportion of the property price agreed upon at the reservation stage. As of November 2021, the stamp duty rate for new-build properties in Ibiza is 1.5%. 
Lawyer Cost
You should factor legal representation into the total budget for your property purchase. Lawyers usually charge between 0.5% and 1% of the agreed property price, so the more expensive your property, the more your lawyer will cost (which makes sense, as the higher the cost, the higher the risk).
Notary and Registration Fees
The cost of notary fees on a new development will usually be somewhere between €1,000-€2,000 and registration fees will be in the region of €500.
When planning finances, expect to spend between 11.5% and 12% of the total property price on fees. 
How LET US Ibiza will assist during the build phase
You can rest assured that our LET US property specialists will be working on your behalf throughout the build phase, ensuring the developers provide you with regular progress updates. We will make sure you're informed should any delays be anticipated that could affect the completion date. LET US will also visit the site regularly on your behalf, supplying you with personalised updates on your exciting new purchase! 
Now you have had your heads up on the pros and cons of buying off-plan property in Ibiza, payment plans & costs to consider so it is time to move on to a few topics that you will need to know about when securing your property: How to Secure your Off-Plan Property in Ibiza? Reservation, Lawyers & Mortgage Offers
Buying new developments in ibiza needn't be a daunting process. It does require a certain level of organization – for example, you might need to arrange legal representation, ensure you are qualified for a mortgage at the time of completion if necessary, and have access to the necessary deposit which is usually around 10-30% plus...
Read more