Construction in Ibiza: A Quick Guide 2023
Construction in Ibiza: A Quick Guide 2023 1. Start Construction in Ibiza with Confidence: 4 Key Points that make or break your project 2. A typical Construction P&L 3. Location is King! 4. Buying Land with or Without License? Construction companies or builders, architects, and town hall officials will be your circle of interest when…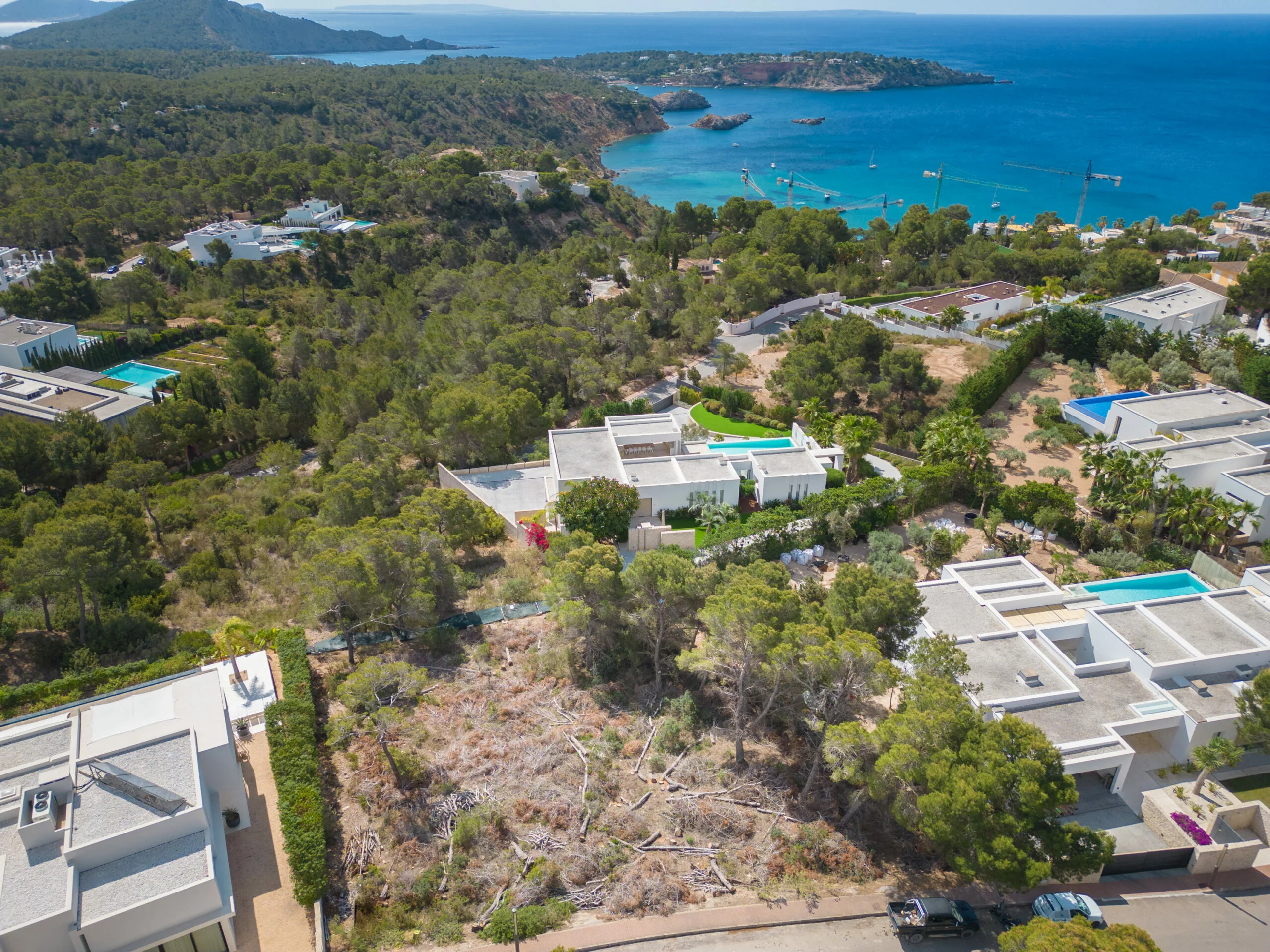 Construction in Ibiza: A Quick Guide 2023
1. Start Construction in Ibiza with Confidence: 4 Key Points that make or break your project
2. A typical Construction P&L
3. Location is King!
4. Buying Land with or Without License?
Construction companies or builders, architects, and town hall officials will be your circle of interest when starting your construction project in Ibiza. Invest in the real estate market by building your own house to spend some precious with your family and friends!
Typical value markups by managing the construction process are between 20-25%. It will cost you some "sweat equity" as well, but the product is going to be completely tailored to your wants and needs.
As you might have read in our "Property Market Ibiza Report (2023)", the real estate market in Ibiza has seen an increase in demand for second-home property, especially luxury property. It has resulted in an average increase of prices of around 10% (2022), with a special note for San Antonio, that saw asking prices of property for sale on the island, rising by 27%!  It all has to do with the huge demand side that has been snapping up property, causing stocks to decline and prices to rise.
Below we have outlined a few topics around construction in Ibiza. Topics straight from the field and basic information to get your mindset in the right direction for when you have plans to build your own property in Ibiza.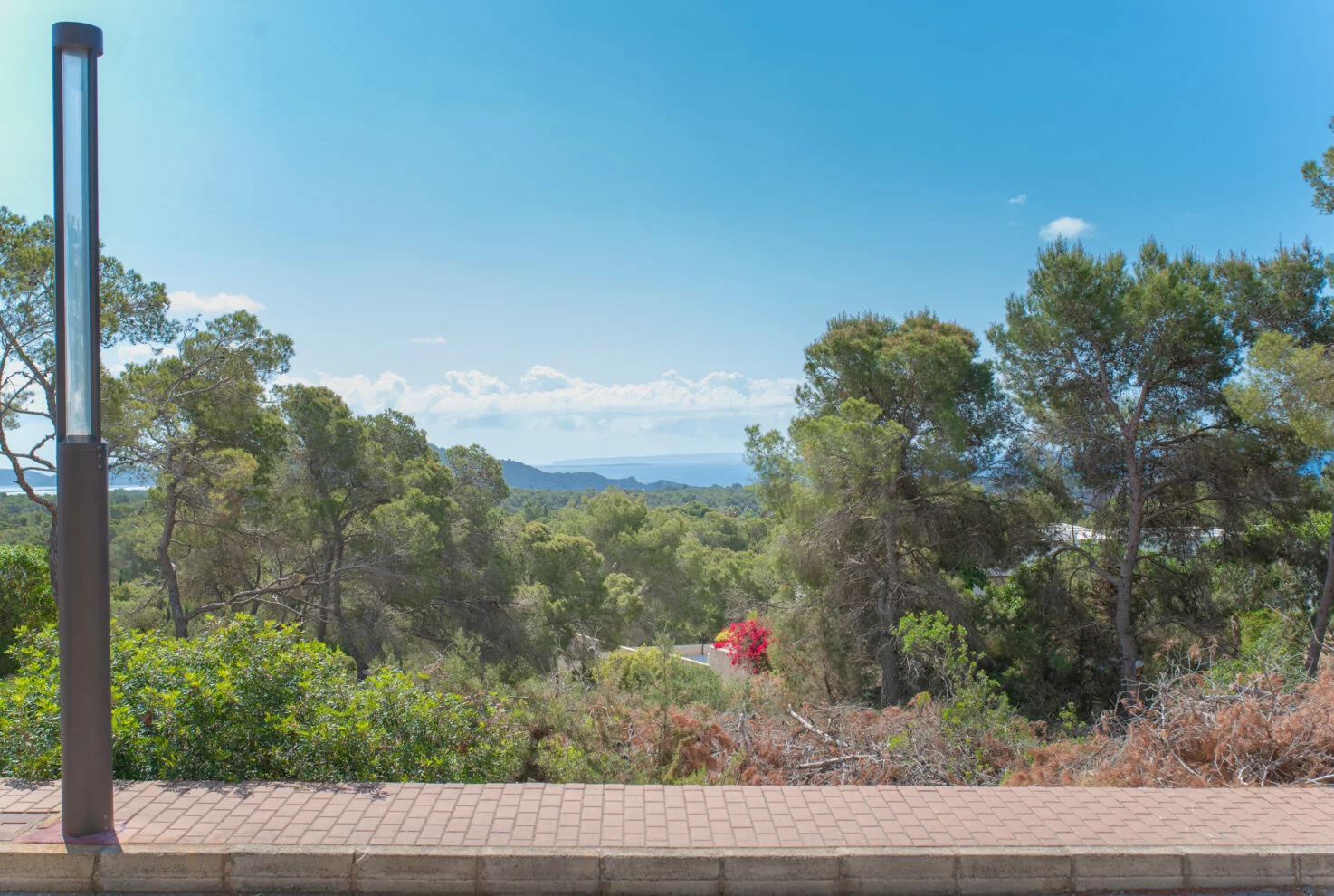 1. Start building with confidence.
Searching for the perfect property on the island but not having any luck? Or are you just trying to maximize the financial potential of your investment? Building your own villa could be the answer… However, it may be difficult to find the right local partners to make this happen. On top of that, the reputation of construction providers and the often-challenging process of obtaining licenses could be a hurdle. It can be a pity, just not knowing where to start and what to expect…
Below are 4 points that can make or break your construction project. Take care of these and you will have 90% of your success covered.
A Good Technical Architect
A good technical architect will make sure that the construction works are being initiated and completed within the legal urbanistic planning permissions. As well, he will make sure that the right licenses are in place.
Solid Contracts
The most important contract you will close is the one with the construction company. The better you will be able to define details in the contract, the more assured you will be that you get the product you want at the cost you expect. There are basic legal requirements that each construction will need to comply with. However, choosing concrete density, certain sustainability upgrades, or the quality of windows used, might not be the first things you think of, they are certainly important for your product (and value).
A Smart Tax Advisor
Usually, a construction project is started with the constitution of a local business. It is best to combine an international tax lawyer (that oversees your assets across countries) with a local tax and property lawyer (that knows the island – Balearic Law inside out) to get the right tax vehicle in place.
An Eye for Design
Ibiza has become a go-to destination for people looking to combine gastronomy, sports, and celebrations. Whereas the original Ibiza brand was mainly associated with clubbing, today's visitors seek a balance between restaurant hotspots and healthy activities. Consequently, property buyers are no longer looking solely to areas near the clubs, but instead, find real estate options across the entire island. Rustic styles are also evolving to become more popular than modern designs, reflecting a global movement toward more sustainable living. Keywords such as eco, natural, pastels, and wood are now the guidance for creating a high-value product.
2. A typical Construction P&L in Ibiza
Typically, investors were seeking 1-1-1 value ratio when calculating a construction project. 33,33% for the land, 33,33% for Construction costs, and 33,33% profit. But with fewer stock levels, increased building costs, and stiffer competition, they are now aiming for profits of 20-25%. Not too shabby for something that will be 100% yours!
Let me show you a few P&L scenarios that can be customized to your requirements. Prices range from €2.500 to €3,500 per m2 (and up). The higher end includes special carpentry work, more luxurious tiles, and mortex walls. It's up to you! Below calculations are made on today's cost and today's market value, but within 2 years – the market value has most likely moved up a bit again.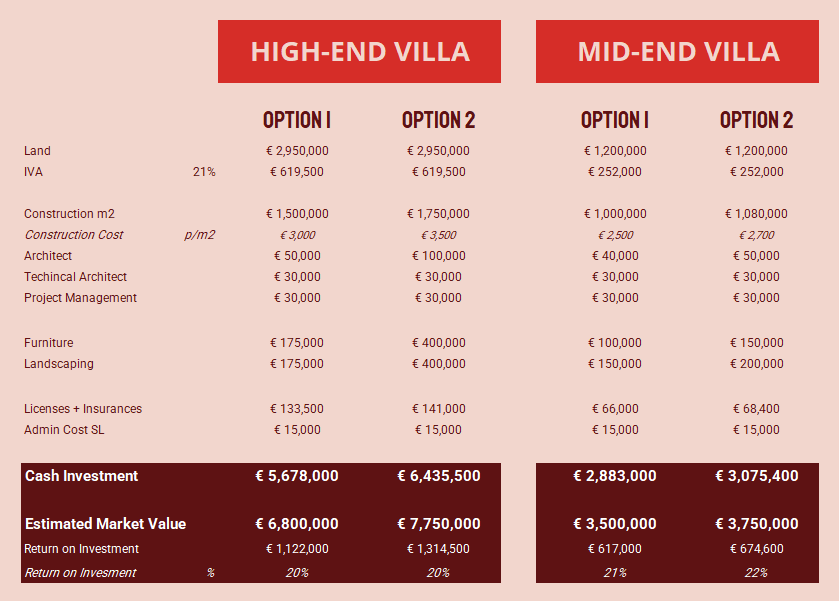 3. Location is king!
Location is key, so you won't want to save on building qualities on sought-after spots like Talamanca, Vista Alegre, or Es Cubells. On the other hand, if you're relocating and find a plot in a residential area, you don't want to break the bank either or you might have trouble selling in the future. When building, you'll need to consider whether it's a second home, if you're speculating on getting a tourist license, or a home to keep for years to come. Do your research! Get to know the neighborhood and what's on the market. Be creative but keep "smart investing" in mind!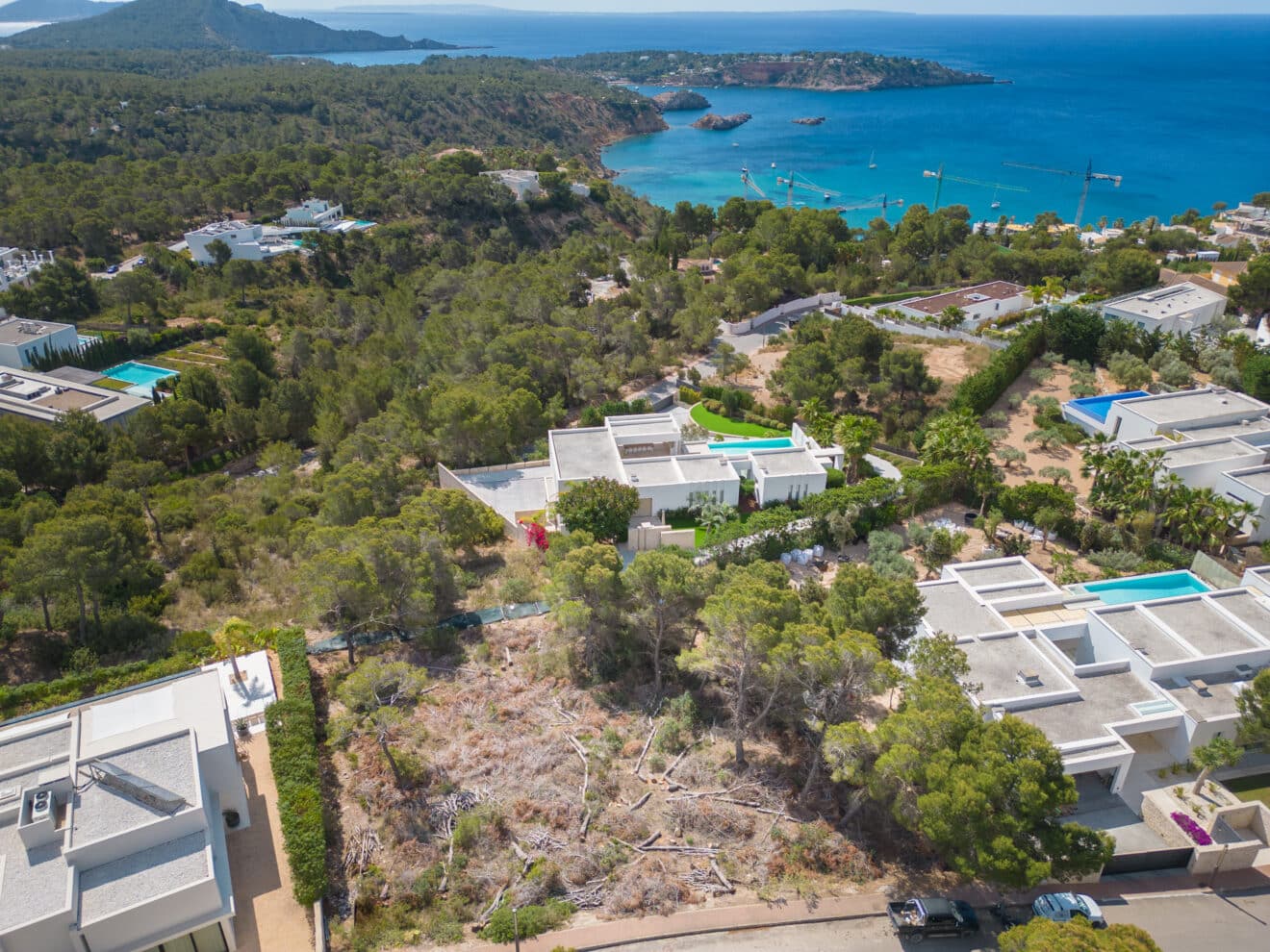 4. Buying land with or without a building license?
If you want to save time on your new property, you should consider buying land that has a building license in place. This license can take 1-3 years to obtain (depending on the land qualification). Yet, if you find a piece of land that already has the basic project approved by the town hall, you can save a big chunk of time. Even better, if you find a piece of land with all the approval to start building right away, you'll be able to enjoy your property in a mere two years from now.
In conclusion, building a house in Ibiza is a great way to invest in your future and create lasting memories with your loved ones. Invest time in good contracts and plan your project carefully so the product is going to be even better than you could have imagined!
Ibiza is a fantastic place for those seeking gastronomy, sports and spending leisure time with family and friends. Fantastic weather, breathtaking views, exquisite food and glorious beaches are just the tip of the iceberg. However, we must remember this Mediterranean paradise is in fact an island. Like other islands, we must face and acknowledge that...
Read more