5 Benefits of Owning a Property with Water Well in Ibiza
Ibiza is a fantastic place for those seeking gastronomy, sports and spending leisure time with family and friends. Fantastic weather, breathtaking views, exquisite food and glorious beaches are just the tip of the iceberg. However, we must remember this Mediterranean paradise is in fact an island. Like other islands, we must face and acknowledge that…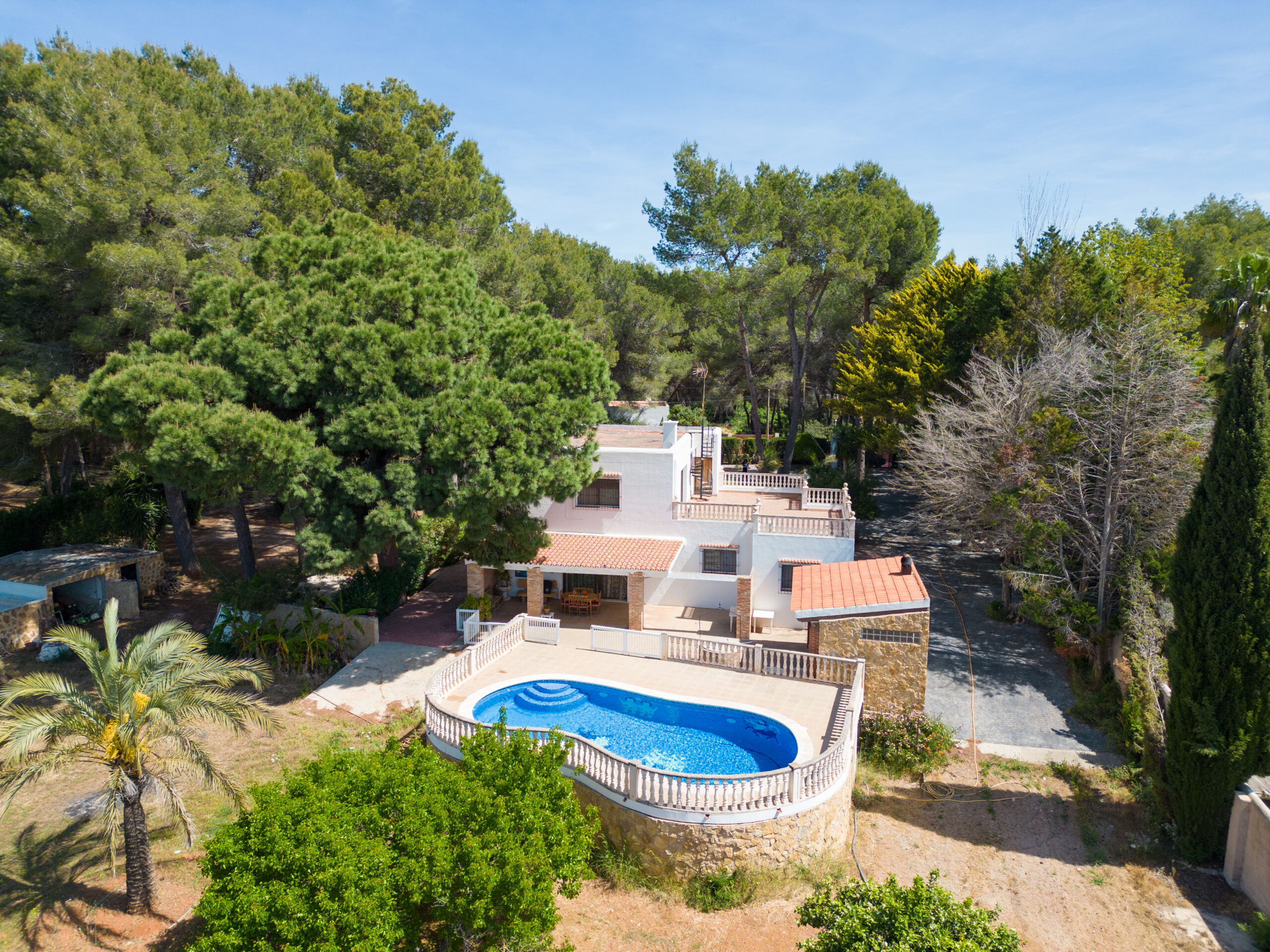 Ibiza is a fantastic place for those seeking gastronomy, sports and spending leisure time with family and friends. Fantastic weather, breathtaking views, exquisite food and glorious beaches are just the tip of the iceberg. However, we must remember this Mediterranean paradise is in fact an island. Like other islands, we must face and acknowledge that in some cases resources are limited. Such is the case of high quality water.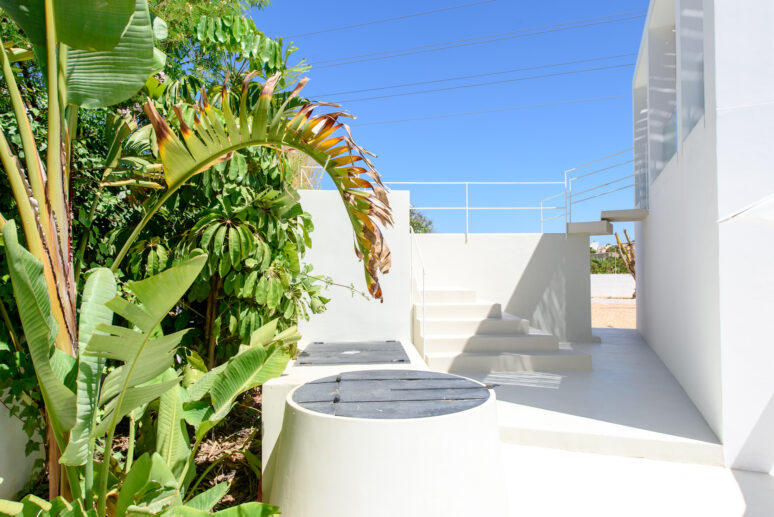 Although authorities are watching water supplies very closely, homeowners are increasingly aware of the matter. As a result, they are now seeking properties that include a private water well to guarantee fresh, quality water. The most obvious reason – continuous supply – has been mentioned already. Moreover, it helps nature, increases your property value, and it keeps you and your appliances in a good shape!
Let's take a closer look at the 5 top benefits of owning a water well in Ibiza:
1. Nearly endless supply of fresh, high-quality water
Ibiza's year-round population is around 160.000 habitats. That doesn't seem much, does it? It definitely is if you sum up the 4 million visitors the 572 km2 island receives per year, most of them concentrated in the summer period. Ibiza supplies itself with water from underground lakes and desalination plants, so water is guaranteed but, depending on rainfall, might become scarce. This problem is eliminated if you have your own water well.
2. You help the environment!
Desalination plants take up huge amounts of energy and are not ecologically friendly. Making sea water drinkable and healthy requires a long process. Water wells are as natural as can be, water filters itself from earth. Period.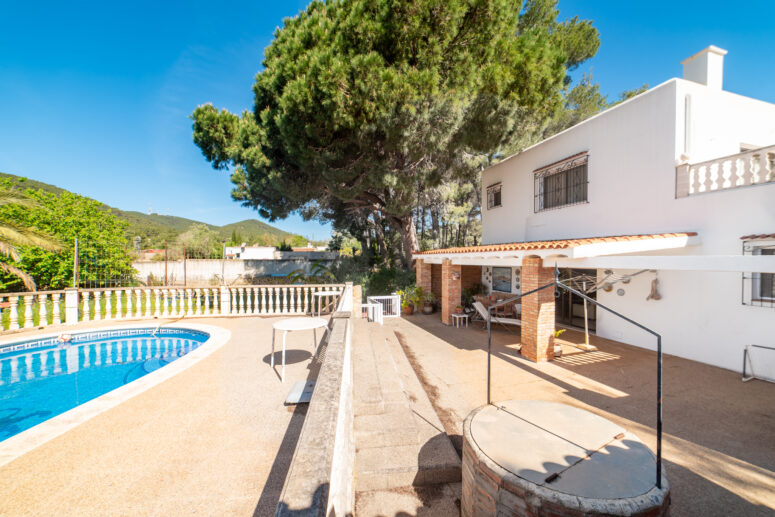 Plus, water obtained from a well is renewed constantly, meaning owners of property with a water well won't rely on scarce resources and do not need to use environmentally harmful methods to obtain water. Water is there, always, ready to nourish us and be enjoyed. 
3. Increase your property value
Properties with water wells are highly valued in Ibiza. Home buyers are willing to pay more for houses that have an unlimited supply of high-quality water and that do not have to depend on municipal supply. Water wells are definitely a highly valued asset for which possible investors are ready to pay for.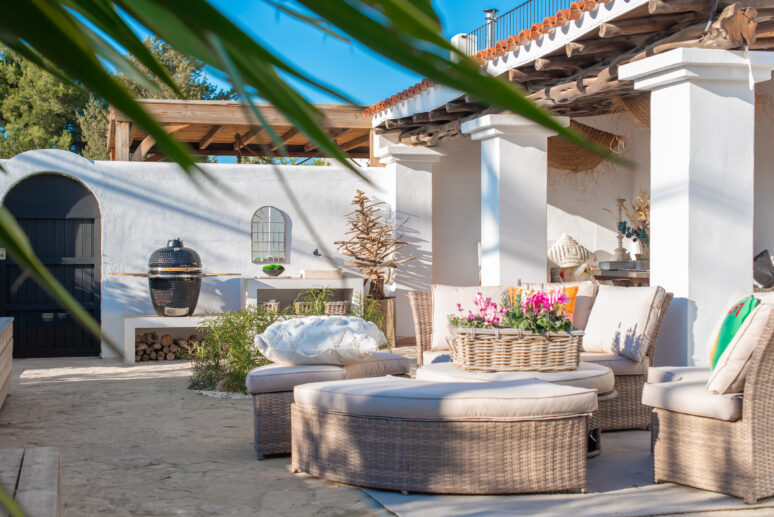 4. Be more healthy and keep your hair shiny
Sea water must go through several chemical treatments in order to make it drinkable. We are all thankful this is possible, however, this process removes minerals naturally contained in water and that can help your body keep itself up and running. On the other hand, it contains too much salt and calcium, which in the long run might affect your heart and liver health. We highly encourage homeowners to test well water for possible contaminant agents, but most people will find well water to be as good as it gets. 
Have you ever noticed how being in Ibiza makes your hair dull and flat? This is due to the huge amounts of lime municipal water contains. Forget that and have a forever-good-hair day by washing yourself with clean, natural, extracted from the earth water. You will notice the difference and your house guests will notice it too. 
5. Increase the lifetime of your home appliances!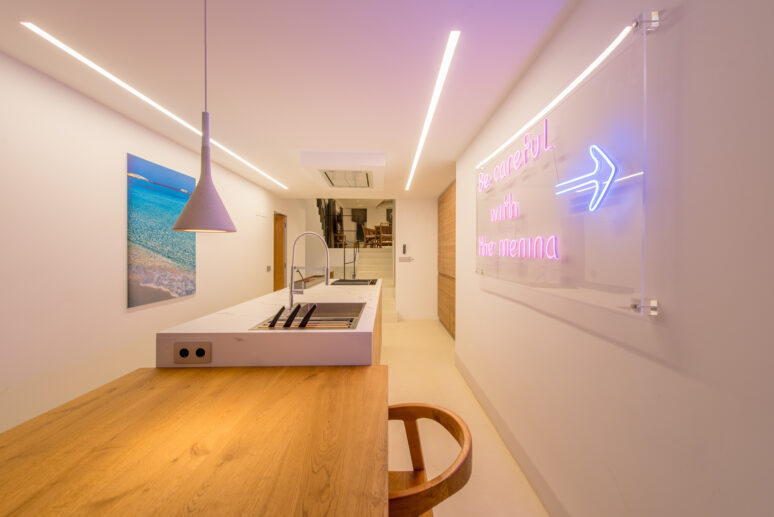 As said, municipal water contains lime. A lot of lime. When used regularly and for medium to long periods of time, this lime will settle itself in your pipelines and inside your home appliances, eventually affecting their functioning. Your water boiler will heat water better, your dishwasher will give you clean, shiny dishes and your clothes will remain perfect after each wash using high quality water delivered directly from your own well. Plus, you will not have to worry about the pipelines of your home being blocked over the years, decreasing water pressure, clean water from your well will run and clean your house from the inside, so you will never have to go through the hassle of changing pipes. 
In conclusion, having your own water well in Ibiza comes with a series of benefits. Of course, you will survive without, but it is a certain comfort that you might have not been aware of…
The White Angel Ibiza offers best of both worlds in Marina Botafoch. A place where beach life seamlessly connects with urban living. Ready for all-year round pleasure. The development is located just 2km from the old town, with its many restaurants and the port. Even closer, on a 1km distance there is  Marina Botafoch with the...
Read more