Investment Case: 9,95% Annual ROI in the Heart of Sant Josep
Good rental properties which tick all the boxes are very scarce in today's market. Nowadays, having a rental license really adds value to a property, even more if it's the old type which doesn't require you to renew the license every 5 years. In addition to that, having a property with rental license means you're…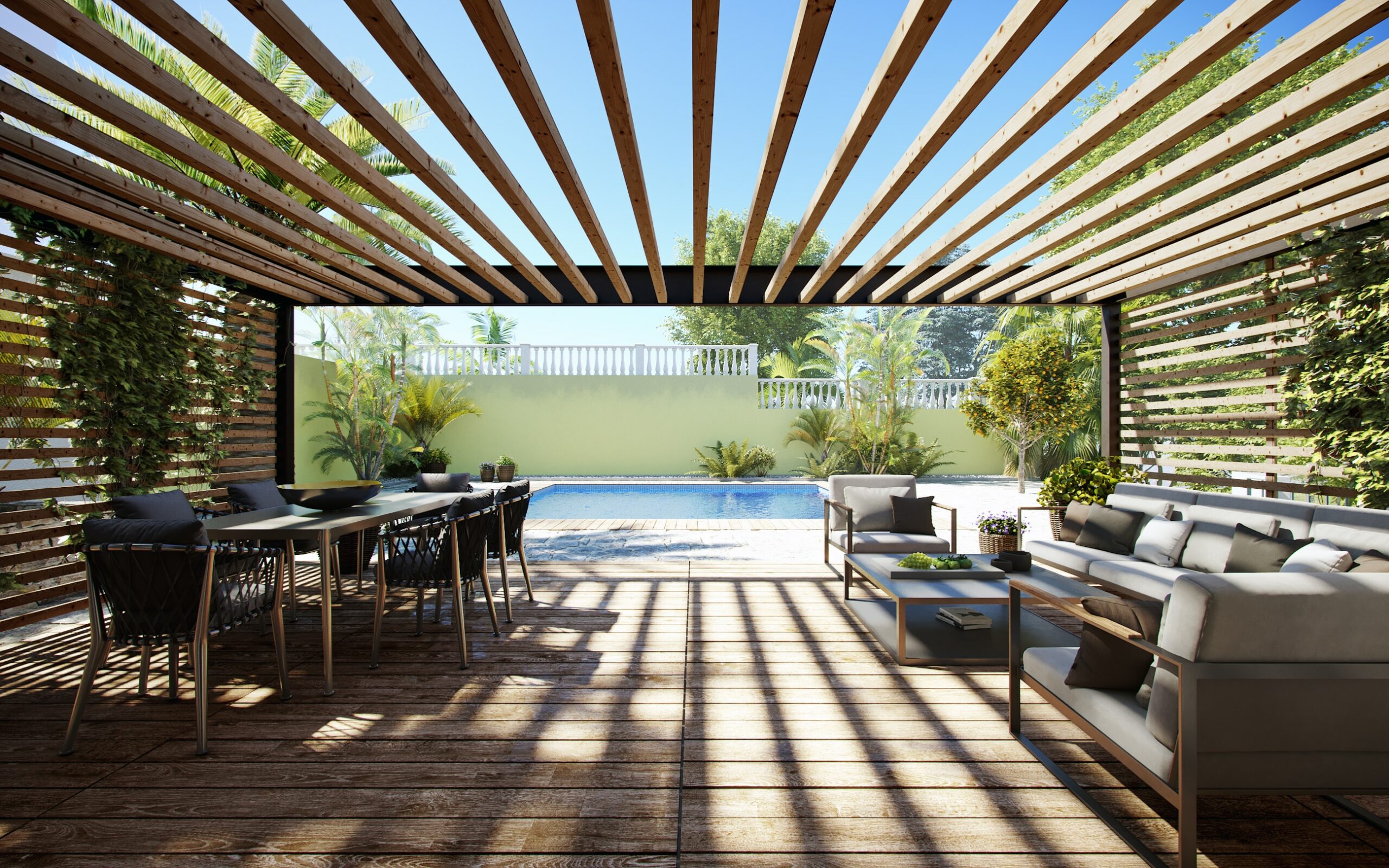 Good rental properties which tick all the boxes are very scarce in today's market. Nowadays, having a rental license really adds value to a property, even more if it's the old type which doesn't require you to renew the license every 5 years. In addition to that, having a property with rental license means you're in the safe zone. There was a huge supply of villas in the category of 10-20k (rental price per week) with occupation rates declining year-on-year. Why is this? I think it's a lack of innovation, maintenance and simple desire to have a happy end-consumer. Making 'quick money' which we've seen in a lot of places on the island will slowly go away and the consumer-oriented, concept-thinking businesses will flourish. Serve a demand, or create a desire…
Serve a demand, or create a desire…
The house owners who have been complaining about their revenues last few seasons are those who, in my opinion, refuse to innovate. From a business point of view, this means that renting out a villa becomes much harder when boutique hotels (with all great and working amenities, serving a type of end-consumer), like Los Enamorados, La Granja or Cubanito Ibiza Suites enter the game… Those concepts have been very strong creating a desire. Moreover, the days of building parties in rented villas are quite over as no one wants to face a fine of 10k or more, so what's the point of staying in an over-priced villa which in a lot of cases can only be booked from Saturday to Saturday serving the rental company and not its clientele. Now, how ancient is that?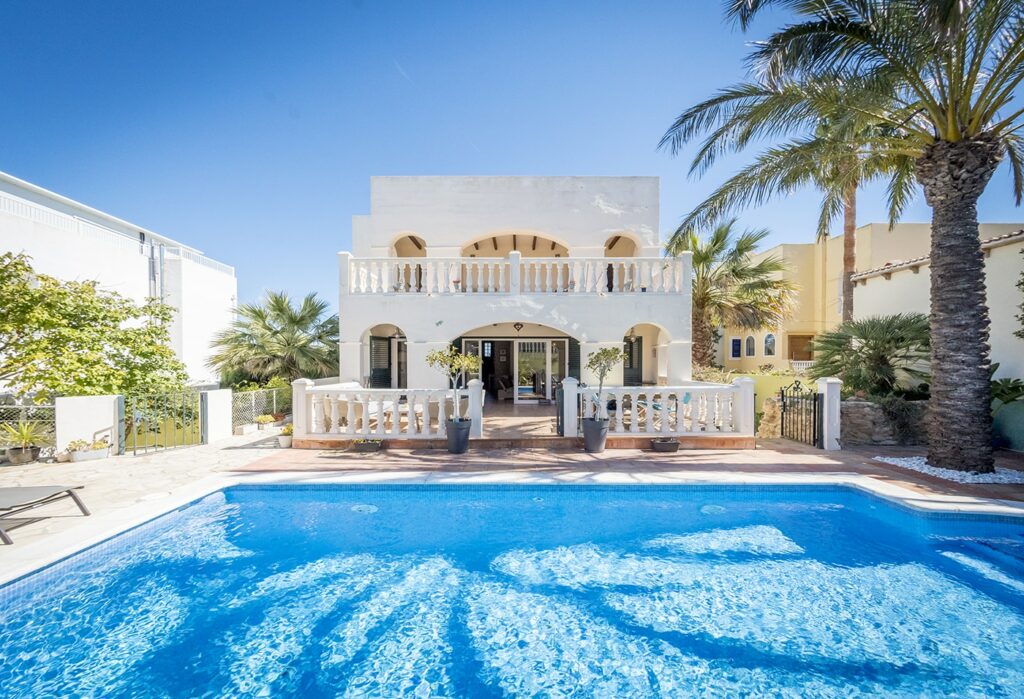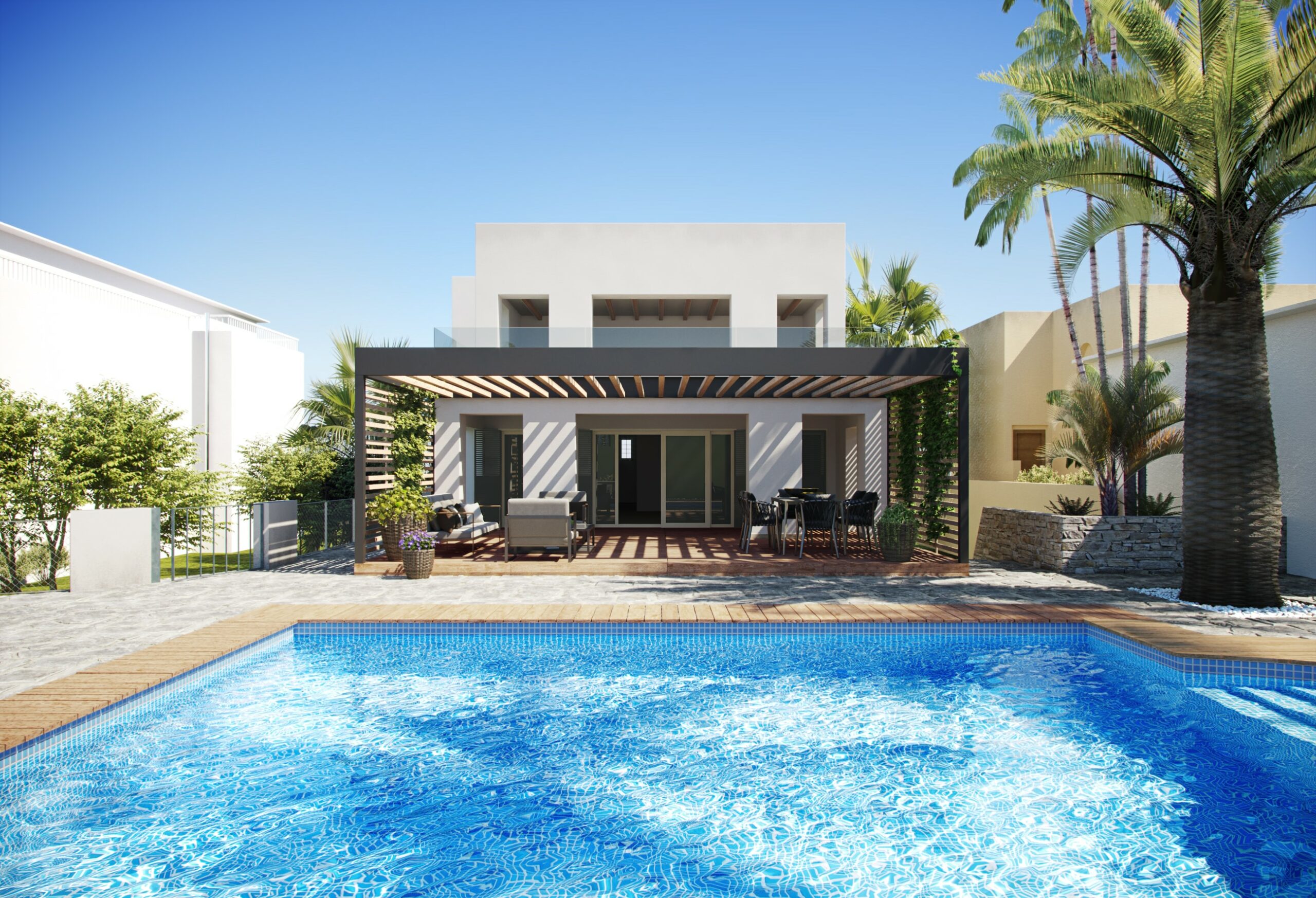 Interesting business opportunity in the Heart of Sant Josep
When we think about earning extra income from real estate whilst enjoying the property for the rest of the year, we should also take into consideration the clients' needs. Know your position in the market and offer better value for money. This is where this property in the heart of Sant Josep comes into play. Its weekly rental prices to be competitive in the market are €600 on average for this 5-bed as an average during the season and that is before renovation works. Having the property rented in the current situation for 180 days year brings in 98.571 per year. How does this relate to the investments to be made?
Please see the overview below for an overview of estimated cost, income and return on investment. Note that we've based on very low occupancy rates and day rates, even though this property has been working very well in the past years and receives many returning customers. Anyways, we always like to think better safe than sorry, so we use low occupancy rates for our calculations.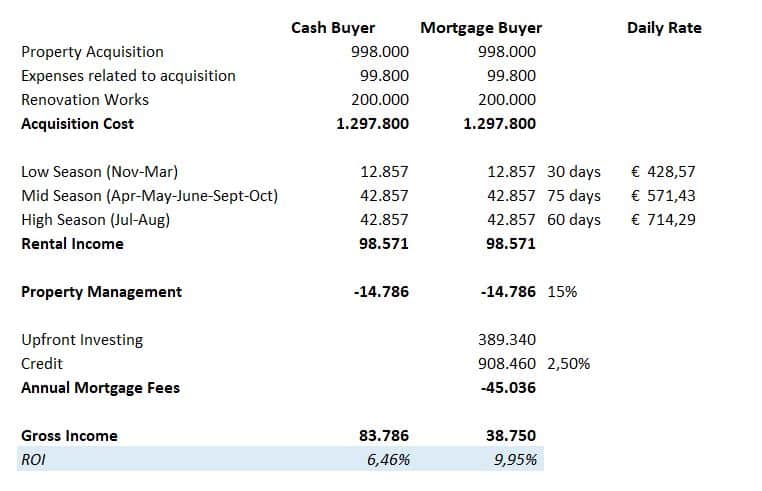 Renovation Works
As you can see, I've added an estimate of €200.000 for renovation works for this property. This should be enough to cover for a make-over of the facade, new kitchen, make-over of the floors/walls, new furniture and extra features tailored to your guests. Be creative, be innovative and stand out from the crowd. There is already one big plus, the advantages of the location is there already. This 5-bed Villa is located just 5-minutes from nice coffee bars, freshly baked bread and a very cosy little center.
28 weeks of joy, all for yourself
As we've based above investment case on a yearly occupancy of 24 weeks/165 days, this means you can fully enjoy the property yourself in the remaining 28 weeks/200 days. Well that's cheap holiday!
If you're considering purchasing a new home or investment property on the beautiful island of Ibiza, opting for an off plan development may be the best decision you've ever made. Purchasing a brand new property, or even a pre-owned home, may be expensive. However, buying an off plan development in Spain boasts a wide range...
Read more