Consell Requests Approval to Speed Up Building License Bureaucracy
Video Transcript Intro Hello everyone, today I would like to tell you about one of the actions our government is discussing to reactive the Island's economy as we work through the sanitary crisis. The government of Ibiza (Consell Insular de Ibiza) has presented the Balearic Island Government 45 concrete ideas to try and simplify administrative…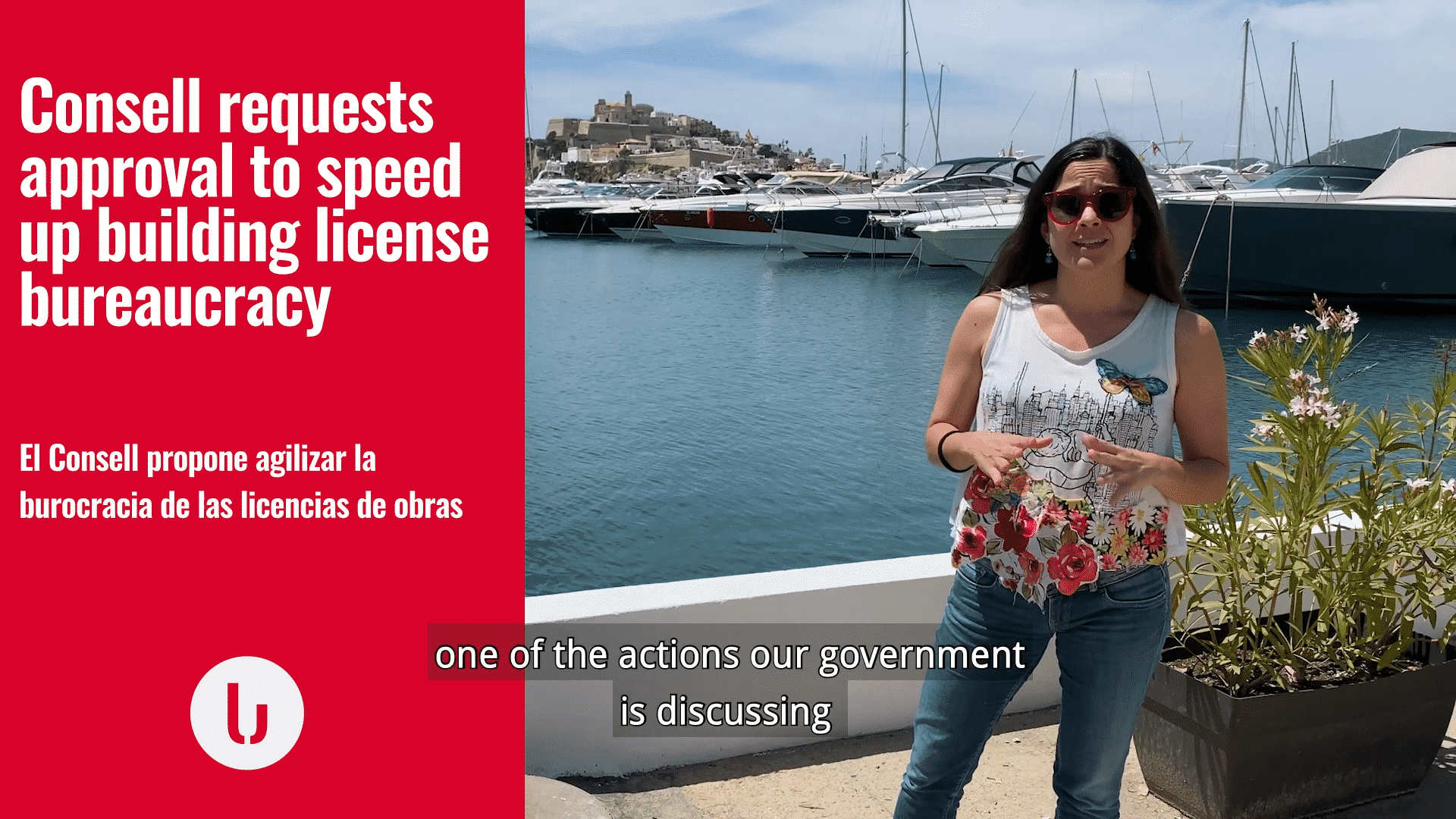 Video Transcript
Intro
Hello everyone, today I would like to tell you about one of the actions our government is discussing to reactive the Island's economy as we work through the sanitary crisis.
The government of Ibiza (Consell Insular de Ibiza) has presented the Balearic Island Government 45 concrete ideas to try and simplify administrative and urban procedures and fight against mal practices. If this is approved, it will make life a lot easier because it will affect those who have a property in Ibiza and want to do a refurbishment and also for those who want to buy a property her and currently think that the process is complicated and bureaucratic. These measure are aimed to simply all of this. So stay tuned to this video as I am going to explain to you these solutions.
Cédulas
Like I said, Ibiza's government has made a proposal with 45 concrete ideas to reactivate the economy as we work through the sanitary crisis.
The objective is to eliminate bureaucracy, as here there is a lot and streamline all procedures to move faster. The measures that most affect the real estate and construction sector are, among others are:
The elimination of the occupancy licenses as they are useless. Previously, the Consell already made this proposal and now insist again, as new properties already have other certificates which certify that the property is habitable. Therefore it is unnecessary.
They also propose that the occupancy licenses applied for older properties which never had one can be done via a statutory declaration and a posterior inspection, rather than having to supply the administration a series of documentation and having to wait a long time for the certificate to be granted. It would make all procedures quicker and easier and would affect all properties built before 1987 whereby this document didn't exist.

Renovations without License
Another proposal by the Consell is to introduce the presentation of a statutory declaration for one to be able to refurbish an existing property. I insist is isn't about extending a property illegally but to be able to rehabilitate in quick and efficient way. This means that the owner doesn't have to wait for a building license but can legally declare that he/she will carry out the project presented to the corresponding professional department. Then the inspection is done after as with the application of an occupancy license mentioned before.
This is a very important measure which affects our sector directly and is the thing that currently blocks the refurbishment of existing properties.
Town Hall
At the same time, they also propose that the Townhalls can modify aspects of their urban planning without the need to create a complete new Zoning plan which take a lot of time. The Townhalls of San Jose and San Antonio are the two towns blocked in respect to this aspect and are still working under zoning plans from the 80s which are not adapted to modern times. These plans could be updated via concrete subsidiary rules without all the bureaucracy.
Ecological Adaption
Another proposal refers to older buildings, mostly from the 60s and 70s that have not been adapted to current technical and ambiental standards can make these adaptations over a 3 year period. This is important as there are many buildings which can't be used or are below current standards.
Another proposal related to the previous one is that smaller properties/buildings of less than 150m2 can also be adapted to current building and ambiental standards. However this usually means a los of m2 due to requirements such as thicker walls. The proposal is that these properties/buildings less than 150m2 can be extended up to 25m2.
Closing Summary
There are quite a lot more proposals which can be looked up online, I just wanted to point out the ones which affect the real estate and building sectors, because I strongly believe that these measure should be approved. The Consell has said that if they are not approved for all of the Balearic Islands, that at least they be approved for the island of Ibiza, they are very important for our economy.
We must act with efficient and concrete measures to reactive our economy which depends on us all.
Subscribe
If you would like to receive more news about the Islands, don't hesitate in contacting me or follow us on social media and subscribe to our YouTube channel.
Tourism is the driver behind the economy in Ibiza, but who is actually coming to the island and what are the trends for new markets? Let's have a look at the Ibiza Visitor Numbers in detail. In the end, they will affect home values and rental yields, interesting facts when looking to invest in Ibiza....
Read more