Serviced & Secured – 5-Bed Luxury Villas in Cala Comte, Ibiza
€2.675.000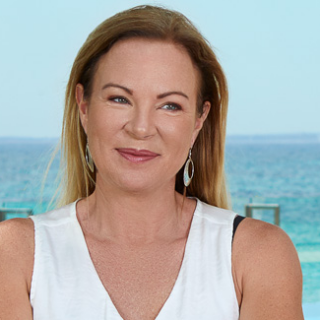 Your personal selection of cold drinks in your fridge, a rental car parked in front of your house, pool ready to use and gardens nicely taken care off. Having a second home also means a second property to maintain, chores from the minute you arrive and thus fewer hours to actually enjoy! So, what if we would offer you a second home in which you can start to relax and enjoy from the minute you arrive until that last second when you leave? A serviced luxury home in Ibiza which is maintained for you, with a stuffed fridge, cleaned and ready for your arrival. And don't forget, this second home has 24/7 security. Even if you are by yourself, you will feel safe. Are you up for a night out, there is a nanny service to look after the kids for you. And if you feel bad about all the nice lunches, ask your TWA concierge a personal trainer for a good work out to burn those calories off again.
The architect did not want to create a big urbanization. However, he did want to be able to offer all the advantages of an urbanization. So, he created something small with only 15 villas. It became a haven, a place at only 800 meters from the turquoise sea of Cala Comte, where you actually know your neighbours, likeminded people who love the island, love its nature and will not have anything less but the best. This urbanization is made to take all the stress away, it's for you to fly back and forth between your work and your pleasure.
The Design
The style of the entire urbanization is rustic modern, lots of bougainvillaea & lavender, natural stones and white walls. The villas are built with split levels, giving a loft feel to it and all have sea views. Throughout the house, there is lots of light coming in through front and backside. Big sliding doors open all the way up to the terraces, the garden and the pool area. The salon also has a terrace from where you can watch the kids play in the pool. And if you want to get away from the kids or guests go upstairs on the Gin & Tonic terrace with your own private plunge pool and enjoy those incredible views of Cala Comte and the sunset for which this area is known for (365 days of sunset on this part of the island). A perfect setting for a romantic evening together.
Another advantage comes with the guarantees you are entitled to when you buy a newly-built off-plan property from a developer. Consumer protection laws in Spain cover different types of build defects for different periods, with the most serious structural defects guaranteed for 10 years.
Facts
Build size per villa: 353 m2 house + terraces + basement + gardens with a total of 723 m2
5 bedrooms divided over 3 floors
Sea & Sunset Views
Completely gated
Ready-to-move-in
Concierge Services by OD Services
Property taxes estimate:
€0
Long Term Rental Estimate
(Annual)
Short Term Rental Estimate
(Weekly or Monthly)
Maintenance Pool and/or Garden
(Monthly)
Sant Josep de sa Talaia , Cala Comte
Some of the most beautiful nature and sea views may be found in this area of the island. Beaches such as Cala Vedella, Cala Jondal, Cala Tarida are to be found here. The picturesque village, at approximately 15 minutes of Ibiza Town, organizes a lot for its residents, such as hikes up to the highest mountain of Ibiza, Sa Talaia.
Discover Sant Josep de sa Talaia
Property moodboard