4-Bed Villa with Sea Views in Cala Carbo, Ibiza
€1.600.000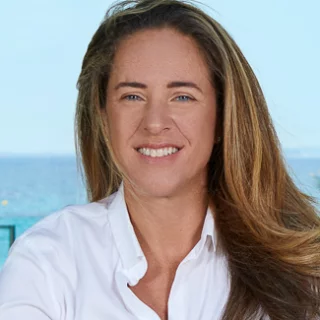 Refurbished in 2016, this stunning property is located between the beaches Cala Carbo and Cala Vadella beach and has some really nice sea views.
This 4-bed villa has 4 bathrooms and offers plenty of space. The building total is 340 m2, including spacious wooden terraces (partially covered), a swimming (semi-salt, heated 3×9 m) pool and three storage spaces. The house interior is 122m2.
The open-concept living room and kitchen create a perfect place to spend some quality time with your friends and family. Outdoor, you'll a cozy wooden deck surrounding a heated 3x9m semi-salty pool. Three storage rooms add an extra 13m2, making it easy to keep your new home organized.
And let's talk eco-friendly! Solar panels have been installed for both electricity and hot water, ensuring sustainability is at the forefront.
The location is a paradise for anyone who likes hiking and walking, nestled between Cala Vadella and Cala Carbo beaches. It's a green heaven with numerous properties being updated.
In all, this villa is perfect for families – it offers a mix of modern minimalism, eco-conscious living, and a prime location.
One parking place is included in the price.
Property taxes estimate:
€0
Long Term Rental Estimate
(Annual)
Short Term Rental Estimate
(Weekly or Monthly)
Maintenance Pool and/or Garden
(Monthly)
Sant Josep de sa Talaia , Sant Josep
Some of the most beautiful nature and sea views may be found in this area of the island. Beaches such as Cala Vedella, Cala Jondal, Cala Tarida are to be found here. The picturesque village, at approximately 15 minutes of Ibiza Town, organizes a lot for its residents, such as hikes up to the highest mountain of Ibiza, Sa Talaia.
Discover Sant Josep de sa Talaia
Property moodboard