4-Bed Finca to be Renovated in Santa Gertrudis, Ibiza
€1.890.000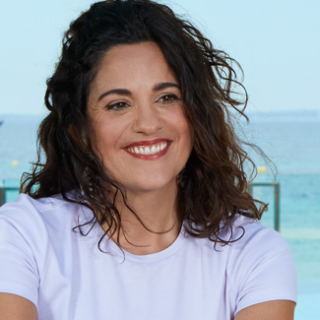 Property of 360.71m2 ready to be renovated and just a 10-minute drive from Santa Gertrudis and just 8 minutes away from Morna International College or Santa Eularia Town. This property is private, though not secluded, and has a lot of potential on its 5.295m2 plot. With a piece of land that is full of fruit trees and your own water well, you can start growing your own produce.
This south-facing villa is divided over 2 floors, plus a rooftop terrace. The living areas plus the kitchen are located on the ground floor of 192.98m2 which opens to a terrace, leading to the pool. On the terrace, you will have enough space to create a cozy dining area next to the BBQ area and an outdoor toilet. Currently, the property has 4 bedrooms and 3 bathrooms. 
From here, you will be very close to the popular village of Santa Gertrudis or the upcoming Santa Eularia. Restaurants like A mi manera, Can Truy, and Ses Escoles are just a few km away. 
In all, this is the perfect property for families looking for renovation property.
Do you have kids and are you looking to be close to Morna? Plan a visit and see if this one could be for you.
Property taxes estimate:
€0
Long Term Rental Estimate
(Annual)
Short Term Rental Estimate
(Weekly or Monthly)
Maintenance Pool and/or Garden
(Monthly)
N/A
Santa Eularia des Riu , Santa Eularia
Santa Eularia is Ibiza third largest town and is the perfect location for families and a more quiet holiday. There is and exclusive marina, excellent shopping and a thriving all year community the life in this town.
Discover Santa Eularia des Riu
Property moodboard