3-Bed Ground Floor Apartment between Santa Eularia and Cala Llonga, Ibiza
€720.000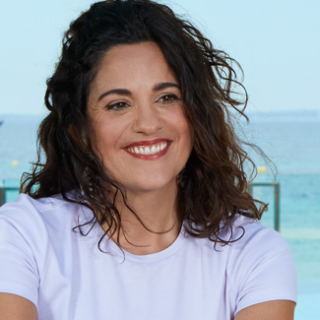 Very spacious ground floor apartment with 202m2 of interior space and 158m2 of terraces. The community that consists of 5 apartments needs a little upgrade on the facades. In all, a real gem when finished and nicely decorated. Within the community you will find a pool and bar… Imagine, having breakfast on your private terrace, going out for a day on the beach to Cala Llonga and ending the day in the pool with a cold beer.
The apartment has 3 bedrooms and 3 bathrooms. The spaces are very big compared to other properties. All the property is ready to move in, but please consider it a summer apartment at the time of buying. One would need to make a few investments (door and windows) to make it a space for all-year-round-living. To conclude, this property is full of cozy spots, of which a sweet corner with fireplace.
Outside, on the terraces, you will find an entrance area, a terrace, a dining area, and a lounge area. For sure some work for a creative mind that will be able to convert these spaces into a cohesive masterpiece!
Valverde is a neighborhood close to Cala Llonga and Santa Eularia on the East side of the island. From here you will be in Santa Eularia in 10 minutes and 20 minutes to the airport. 
In short, this property has a lot of potential for someone willing to invest a bit of creativity, time and money. Once done, you will have your spot on the island to host your family and friends.
Property taxes estimate:
€0
Long Term Rental Estimate
(Annual)
Short Term Rental Estimate
(Weekly or Monthly)
Maintenance Pool and/or Garden
(Monthly)
Santa Eularia des Riu , Santa Eularia
Santa Eularia is Ibiza third largest town and is the perfect location for families and a more quiet holiday. There is and exclusive marina, excellent shopping and a thriving all year community the life in this town.
Discover Santa Eularia des Riu
Property moodboard