3-Bed Apartment with Views on the Golf Course in Roca Llisa
€640.000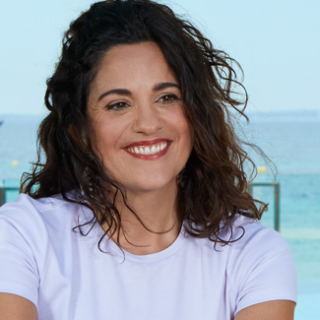 Stunning 3-Bed Apartment with beautiful views of the Roca Llisa Golf Course. The unique feature of the apartment is the large living area with an open kitchen, breakfast bar, and lounge room that opens to an incredible terrace of 78m2.  This terrace is the true gem of the apartment, offering an oasis of relaxation with space for loungers, dining and seating areas, and even a possibility for a jacuzzi or outdoor shower, perfect for those hot summer days.
The property has a well-designed kitchen (appliances not included), new bathrooms, smooth walls, and proper floor tiling.
Situated just a 10-minute drive from the charming town of Jesús, where you can indulge in delicious cuisine and drinks at local bars. Roca Llisa is a golfer's paradise that offers unparalleled beauty and tranquility. And with Ibiza Town just a 15-minute drive away, you'll never be too far from where everything is happening.
One parking space is included in the garage of the Community. Besides, there is allocated an outdoor space at the entrance to the apartments.
In all, if you're looking for a gorgeous apartment that's focused on outdoor living and romantic views of the golf course – you might have just found your new home!
Property taxes estimate:
€0
Long Term Rental Estimate
(Annual)
Short Term Rental Estimate
(Weekly or Monthly)
Maintenance Pool and/or Garden
(Monthly)
Santa Eularia des Riu , Santa Eularia
Santa Eularia is Ibiza third largest town and is the perfect location for families and a more quiet holiday. There is and exclusive marina, excellent shopping and a thriving all year community the life in this town.
Discover Santa Eularia des Riu
Property moodboard