Marina Botafoch Ibiza – Yachts, Luxury & Comfort
Marina Botafoch sits right beside Ibiza town and is home to a selection of fantastic venues, each with the luxury you would expect from the White Isle. The area encompasses the legendary nightlife scene in Ibiza. It has some of the best nightclubs, cafes, and restaurants that all sit along the magnificent coastline.  This stunning…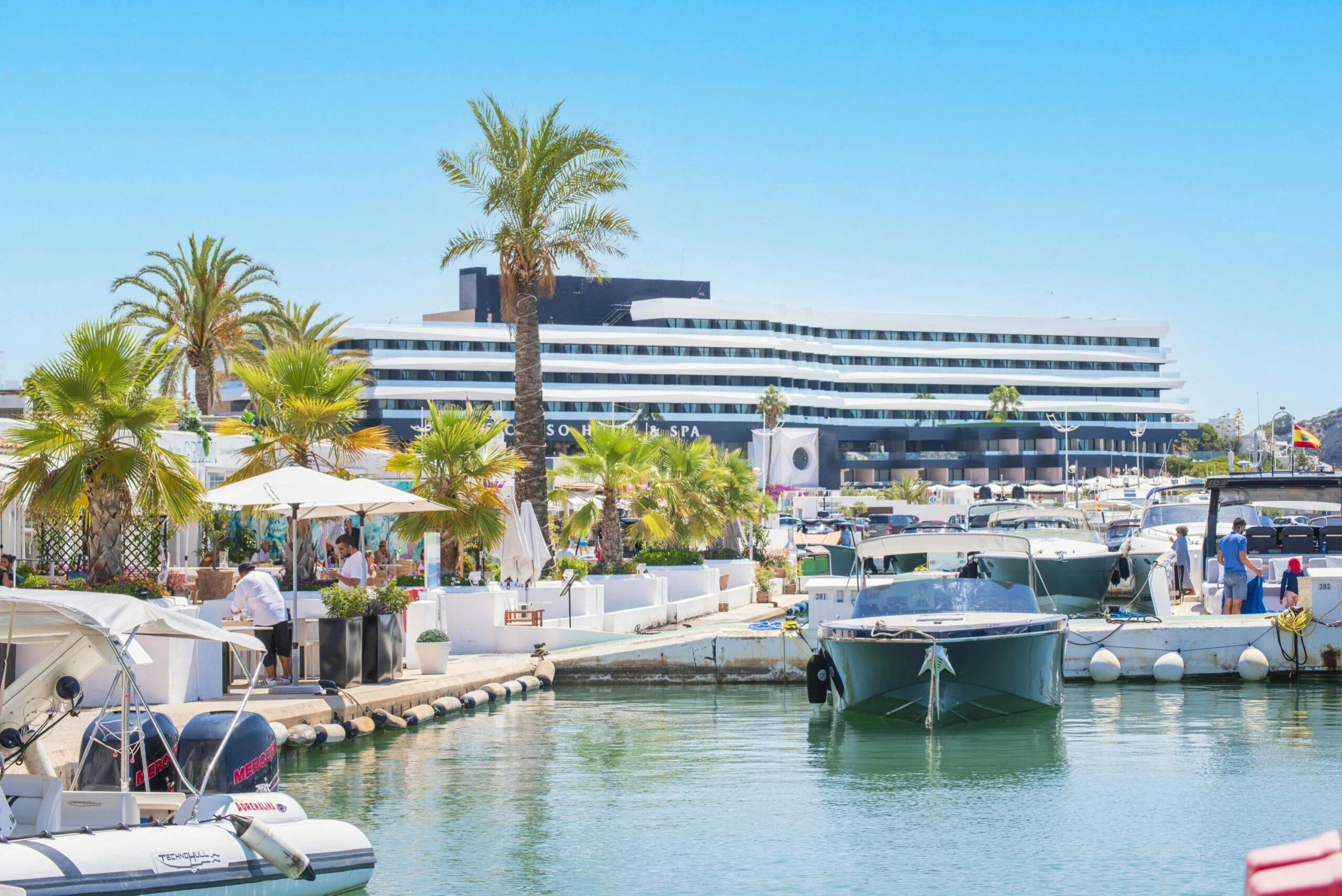 Marina Botafoch sits right beside Ibiza town and is home to a selection of fantastic venues, each with the luxury you would expect from the White Isle.
The area encompasses the legendary nightlife scene in Ibiza. It has some of the best nightclubs, cafes, and restaurants that all sit along the magnificent coastline.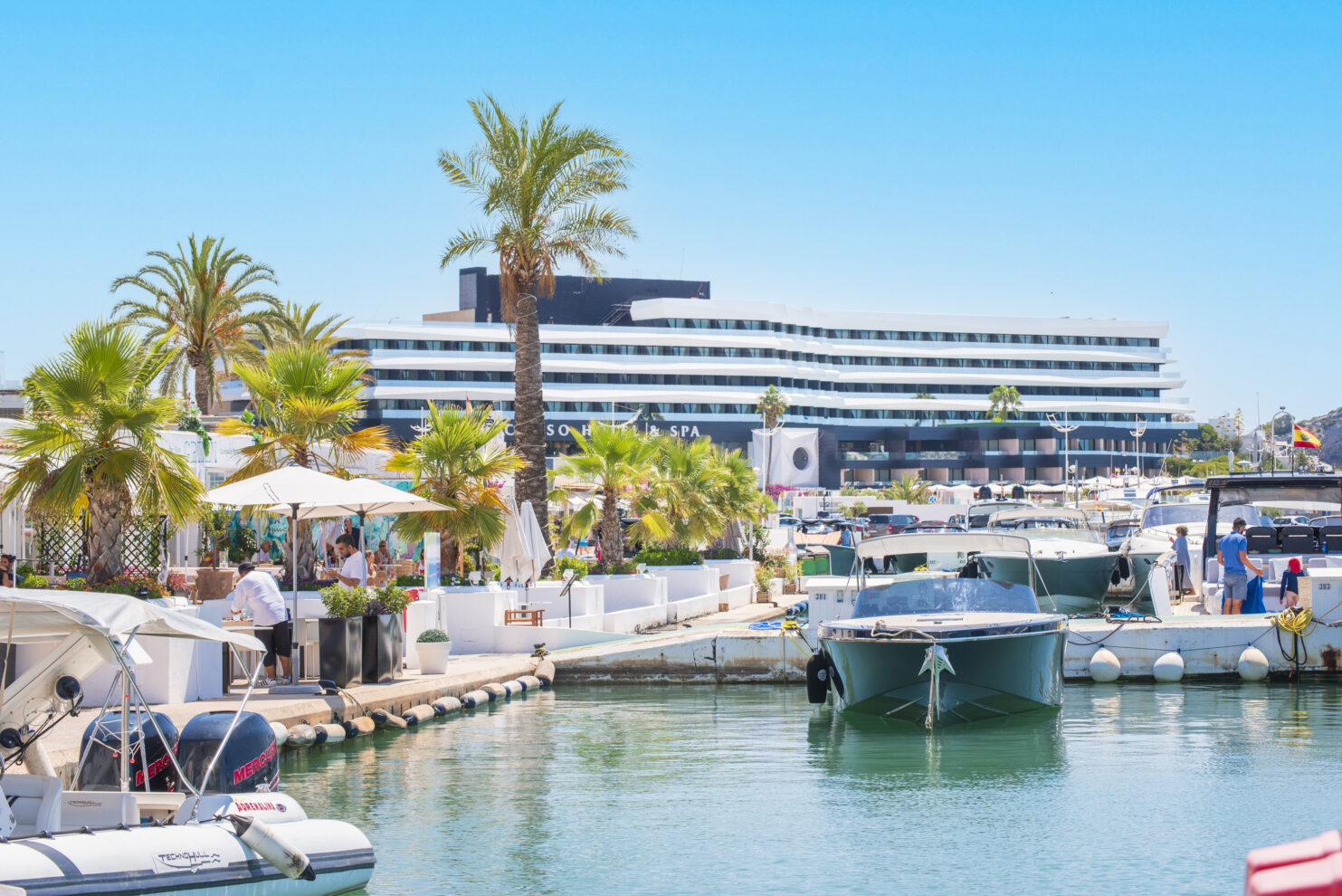 This stunning town is home to two beautiful yacht marinas; Marina Ibiza and Marina Botafoch. They each house some of the most luxurious vessels the continent has to offer. Marina Botafoch became such a favourite that the whole area now goes by the name. 
Growing in popularity every year, the area attracts those from all over the world to spend their summers. From luxury shopping to fine dining, to partying the night away – everyone can find something they love at Marina Botafoch.
Getting Around
The spectacular tree-lined promenade sets the tone for the town.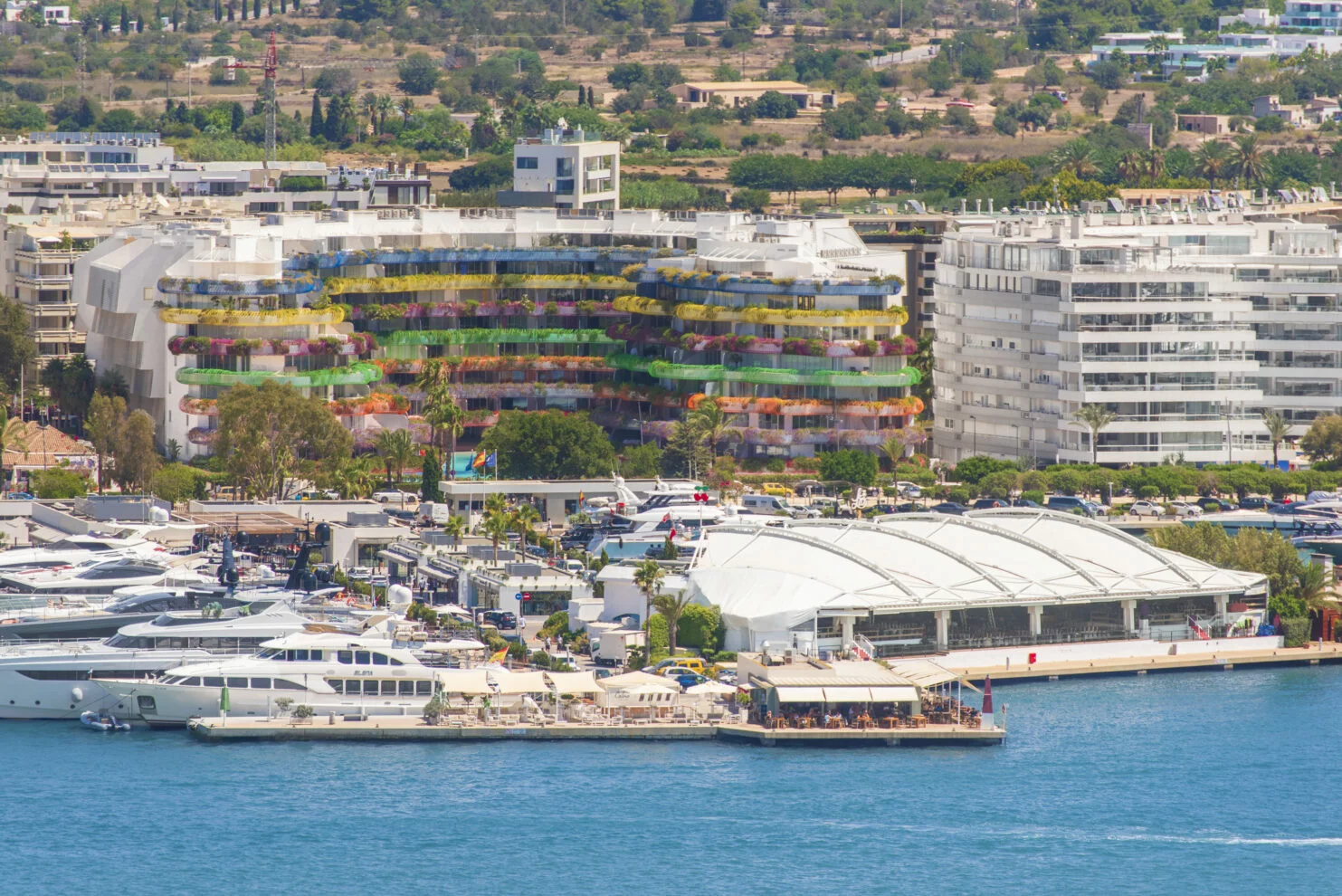 Your primary route through Marina Botafoch is via Passeig Joan Carles. Along here sits the most incredible boutique hotels as well as exclusive restaurants, and cocktail bars. Did you even know that, property wise, this is the most expensive street in Spain? Some true luxury apartments can be found along this route.
Marina Botafoch is pleasant to wander around on foot. When you want to explore further afield, water taxis are readily available to take you to Ibiza Town.
Where to Stay in Marina Botafoch Ibiza?
One of our favourite places to stay in the area is the Ibiza GranHotel. Even to go just for the breakfast brunch, it's fantastic! Mimosas, hand-cut iberico, fresh fruits and cakes… it's all part of the show.
Both inside and out, the hotel exudes luxury. The staff continually go above and beyond for every guest, organising anything you could desire. The hotel will happily arrange a boat hire for your party to enjoy the beautiful waters at your own leisure. Alternatively, if you prefer to stay closer to home, the onsite spa is fantastic, offering every amenity you could wish for. The Ibiza GranHotel provides the best breakfast buffet on the island, perfect for those slow, relaxing mornings. 
If you love the upscale feel of a super modern, slick hotel, then the Sir Joan Hotel will be for you. The hotel has 38 impeccable rooms, including two superb penthouse suites. The penthouse rooms present 360-degree views, meaning you can observe the whole of Ibiza town and Marina Botafoch from the comfort of your private cabana. Moreover, The Sir Joan Hotel's central location means you are a stone's throw away from the best nightlife on the island. This hotel hosts a popular restaurant too, Izakaya. Go here for your asian-inspired food cravings!
Dine in Style
Cappuccino Grand Café opens every day at little after 8am and remains open until midnight. It is the perfect place to relax and marvel at the beautiful yachts in the marina. This café is part of a wider chain of premium restaurants across Spain. From Croissants and orange juice enjoyed best in the mid-morning sunshine; to cocktails and sushi at sunset. Cappuccino cultivates a relaxed atmosphere and provides friendly service for locals and tourists alike. 
Roto restaurant sits on an incredible platform flying above the sea, meaning it offers amazing, uninterrupted views over the harbour. Roto has a precise aim; to transport their guests back to an earlier Ibiza. They boast a traditional menu with modern twists, aiming to shake up the marina's culinary scene. The atmosphere in Roto is fun and upbeat, the location is unbeatable, and the food is impeccable. A must visit on your trip to Marina Botafoch.
Relax at Talamanca Beach 
Talamanca beach sits just a short stroll away from Marina Botafoch. 
The white sand shore stretches for miles, providing ample space for the vast number of visitors that enjoy their vacation here every single year. Even in the busiest summers, you will not struggle to find a place to relax on Talamanca beach.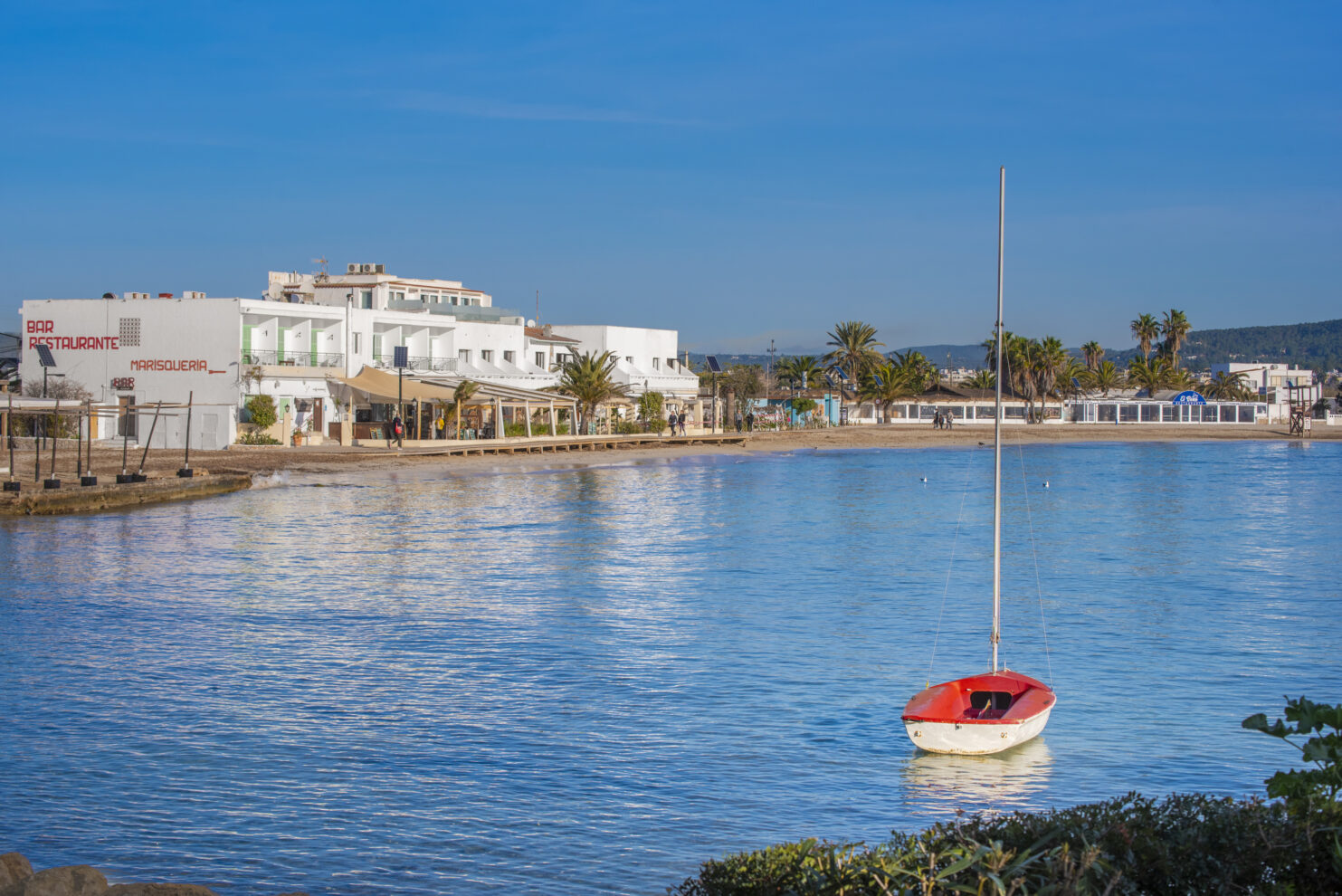 The beach is lined with bars and cafes, for when you need a refreshment. Each of these places offer a pretty laid back atmosphere which is rather in contrast with the sophistication and luxury you would expect from an eatery in this area. We can only say this add to the charm of Ibiza. Enough options to satisfy yourself, your kids and even your mother in law.
Adding to this, the calm, crystal clear waters provide the perfect place to cool off in the Spanish sunshine. Just an insider tip: we wouldn't choose this beach for a swim or snorkling session as sometimes we read about sewage coming out of the pipes that are lined there in the sea in front. Locals are working on it to prevent this happening, but there are over 50 beautiful beaches on the island… You might want to choose one of these for your dip in the sea.
In all, Marina Botafoch Ibiza and Talamanca are buzzing from dusk until dawn and manages to curate the perfect balance between excitement and tranquillity. 
Earlier this year, an important case was decided by the Spanish General Directorate of Taxes (DGT). It ruled that, in certain circumstances, a foreign citizen living in Spain and working remotely for a non-Spanish company is liable to pay Spanish tax on their full income. This sets a new precedent for the residency and taxation...
Read more